Board Members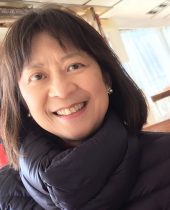 Hilda Pang Fu
Founder & President
Hilda brings an entrepreneurial spirit to all she does. She's a global thinker and communicator who works to build both non-profit and for-profit ventures, but she would also introduce herself as an advocate for gender equity. The list of ways in which she spreads her passion for these interests is long: creator of the Pittsburgh Regional Champions program; director of summer programs at Point Park University and external relations at the University of Pittsburgh Health Sciences; former member of the Pittsburgh Opera, Saturday Light Brigade, WQED-Multimedia, Ellis School and Women and Girls Foundation boards. These days, Hilda serves on the Allegheny Regional Asset District board of directors.
A graduate of the University of Hong Kong, Hilda earned a Master of Library Science from the University of Pittsburgh and a Master of Public Management from Carnegie Mellon University. She started Luminari because she believes each of us is a citizen of the world, and we all can use a bit of mind broadening.
Oh, Hilda also speaks three languages. And if you get the chance to talk with her, ask her to tell you why she loves to paint porcelain.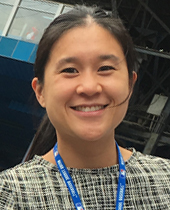 Joyce Fu
Vice President
Joyce grew up in Pittsburgh and currently lives in New York, where she is a mom, photographer and an attorney. She travels the world, working to expand the reach of Major League Baseball. She thinks having experiences outside of one's comfort zone is important to personal growth and that everyone could learn a thing or two about diplomacy.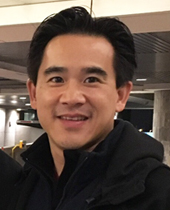 Gordon Fu
Secretary
Gordon is an established marketing change-agent who currently works as marketing innovations manager for a leader in the worldwide medical technology market. He is a Communicator, Analyst, Planner, Product Launcher, International Businessman, Youth Advocate, and Surfer.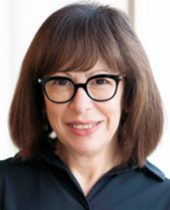 Ilene Hurwitz Schwartz
Treasurer
Ilene Hurwitz Schwartz is a go-getter who uses her vast marketing and development background to advocate on behalf of a number of meaningful causes, including financial literacy, community outreach and energy. Ilene has been part of our team from its inception. Her idea of a perfect day is knitting while the sun is up, and seeing a stage play or musical at night.
The People of Luminari
Harold Behar

Harold is President and Creative Director at Behar-Fingal, an agency that delivers innovative, integrated marketing solutions to nonprofits, municipalities and small businesses. He is an award-winning marketing professional, problem solver and idea generator, he enjoys traveling, experiencing live music, and is a lover of the arts.
Roberta L. Brody

Roberta Lando Brody spent most of her career building messages for her clients. As owner of Advantage Communications, she specialized in advertising, marketing and public relations. That experience helped her launch two retail businesses, which she subsequently sold, and led her to a two-year stint as Editor-in-Chief of a local lifestyle magazine. Although she is recently retired, she still does occasional consulting work.
Nathan Browne

Nathan loves to learn and teach about the globe and its people. He leads the social studies department at Chartiers Valley Middle School, where he teaches Global Perspectives, Civics, and Early American History. His background is in historic preservation, archaeology, curriculum design and global studies and cultures—passions he has brought to the "I Want to be an Ambassador!" camp as its director and assistant director.
Susan Brozek-Scott

Susan Brozek-Scott (Camp Director) has a rich background of experience working with young people and the community. For much of her career, Susan was a reporter and producer for television stations in Pittsburgh and other cities. Eventually she landed at Pittsburgh's WPXI-TV. In 2008, Susan began "Afterschool Buddy, Inc.," a children's multimedia programming and production corporation.
Lani Cataldi

Lani has the soul of an artist. As co-founder of Gemini Theater, she brings music and stories to audiences both young and old, including teens in Luminari's "I Want to be an Ambassador!" camp. She's an actress, singer, composer-lyricist, visual artist, and a proud mom. She loves Native America, and loves living in her 1820 log cabin home.
Rebecca Cataldi

Rebecca loves reaching across cultural divides to build common ground. She is Program Manager at the International Center for Religion & Diplomacy and founded the American-Islamic Friendship Project. She was named an Ambassador for Peace by the Universal Peace Federation, based on her work as a conflict resolution specialist. She's also a published author.
Gina Catanzarite

Gina is Owner of Arania Productions. She is the Co-Author of two non-fiction books and Teaches broadcast journalism at Point Park University. And is an Emmy award-winning television Producer, Writer, Family Advocate and Media Consultant.
Bonnie Chan

Bonnie Chan is an advertising innovator, who has spent 35 years connecting people with ideas. She believes minds will be broadened by great experiences. That same passion for inspiration is what brought her to Luminari.
Beth Dolinar

Beth is a writer and producer who uses her skills in television, newspapers, magazines, web content and teaching. She has won Emmy awards for her work at WQED-TV, has written a popular column for the Washington "Observer-Reporter" for 18 years, and is on the adjunct faculty at Robert Morris University. Beth has a son and a daughter. She's an avid yoga devotee and cyclist and reader. Beth types like lighting but reads slowly. And she loves a really good sentence.
Annamaria Fato

Annamaria Fato is a lover and student of travel and culture. She lives in Zurich, Switzerland and works as a communications and marketing manager. Zurich is just the latest stop on her world travels; she's circled the globe, becoming fluent in Italian, French, Spanish and German along the way.

DeAnne Hamilton

DeAnne has traveled the world, finding it at once impossibly large and surprisingly small. DeAnne has spent her career in media, and now serves as executive director and general manager at KBTC Public Television in Tacoma, Washington. Having raised two of her own children, she is inspired by the energy of young people. She was plenty inspired while serving as chaperone for our ambassadors' trip to Washington, D.C. in 2016.
Gina DeMarco Oliphant

Gina Oliphant loves languages. As ESL coordinator for the Allegheny Intermediate Unit, she works as an ambassador for students who are learning English as a Second Language. She is a lifelong learner, a mom and an entrepreneur.
Lazar M. Palnick

Lazar is a Pittsburgh attorney who specializes in government relations and economic development. He helps his clients navigate government regulations. He is also an expert on election law, and consults with countless national and local political candidates and their campaigns. He also brings his expertise to a bevy of causes important to him.
Kyle Smith

Kyle loves history, and has spent his career studying and teaching it. He teaches both history and philosophy at Shady Side Academy, and still finds time to coach the basketball and golf teams. During his summer breaks, Kyle has been an active part of Luminari's "I Want to be an Ambassador Camp", serving both as a participant and as camp director.
Jennifer Ernisse Stancil

Jen is gifted in the art of creating experiences. She is CEO of the Glazer Children's Museum in Tampa, Florida. She has a specialty in understanding girls' motivations and engagement in STEM career fields, and has discussed the topic internationally. And is a MacArthur Digital Media Award Winner, a scientist, wife and mother.
Rick Tony

Rick Tony serves as the Director of Studies at Solebury School, an independent day/boarding school in eastern PA. But his true passions include food, travel, and playing games—all of which require the skills of civility and diplomacy. He loves sharing his ideas with campers as a guest presenter during the Ambassador summer camp.
Joe Wos

Joe Wos is a cartoonist, storyteller, writer and pop culture historian. His popular feature MazeToons is distributed to newspapers worldwide by Creators Syndicate. His creative energy takes him all over the community, as a speaker, performer, educator and visual literacy advocate. He brings his talents to Luminari camps each summer. www.mazetoons.com
Staff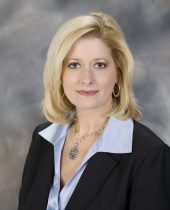 Sheila Hyland
Operations Manager
Sheila Hyland brings her energy, natural curiosity and communication skills to Luminari which she considers a labor of love. If she looks familiar to you it's because she spent over 20 years on Pittsburgh's airwaves reporting the news. Sheila is excited to share her passion for speaking, storytelling and diplomacy.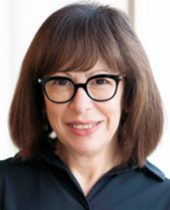 Ilene Hurwitz Schwartz
Alumni Relations Advisor
Ilene Hurwitz Schwartz is a go-getter who uses her vast marketing and development background to advocate on behalf of a number of meaningful causes, including financial literacy, community outreach and energy. Ilene has been part of our team from its inception. Her idea of a perfect day is knitting while the sun is up, and seeing a stage play or musical at night.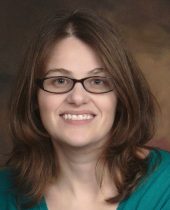 Pilar Brown

Pilar is Graphic Designer and Owner of PilarDesigns. As a Designer, Writer, and Editor, she broadens the knowledge base of business and non-profit organizations to community members and the media. She is a Creator, Visual Communicator, Creative Problem Solver, and Community Advocate.