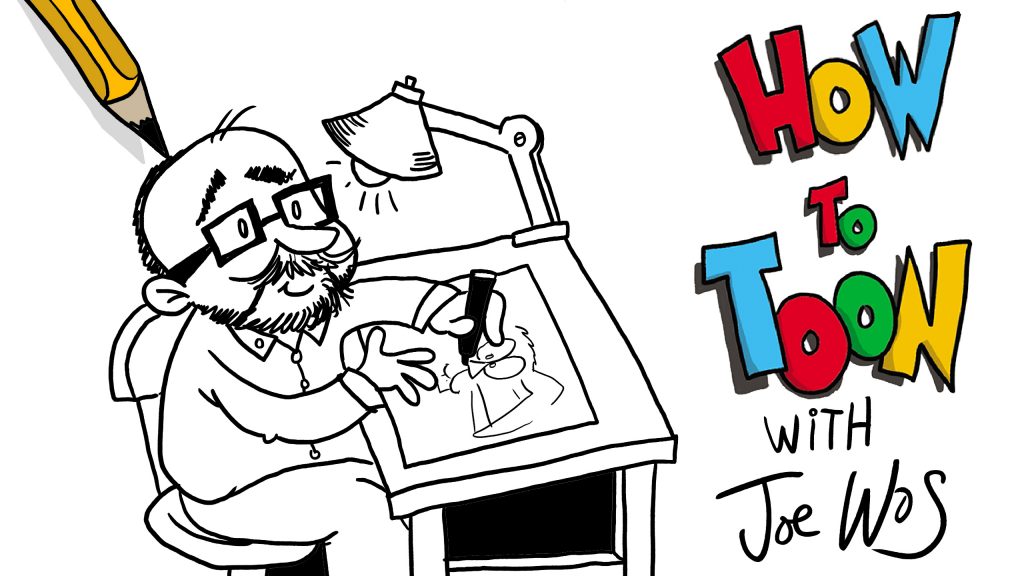 They say that within each of us lies an artist waiting to be born. So grab a pencil, some paper and get ready to start drawing. Joe Wos, creator of MazeToons, has found an innovative and fun way to connect with others from a safe distance through free, live online drawing lessons on his YouTube channel "How to Toon" that will spark your imagination and fuel your creativity.
You can tune in live Monday through Friday starting at 1:00 pm for an interactive lesson or catch Joe's new live story-time feature on Saturday afternoons called "Once Upon a Toon" where he draws a short story as he is telling it. Joe also has plenty of previous episodes to occupy you and your "littles" for weeks of social distancing and staying home.
Like many creative people, Joe wanted to find a way to use his talents to help students whose schools have closed during the global pandemic. So he turned his love of cartooning and gift for teaching into an accessible, creative and fun online experience. During each 45 minute session, Joe demonstrates easy to follow instructions, simple techniques and drawing fundamentals to bring out the artist in everyone.
"When I was a kid I hated being stuck inside during snow storms and after about ten minutes I would start lamenting: There is nothing to do!" explained Joe. "Kids today going through all of this are so strong and brave, and I thought it would be nice if I could give them something to break up some of the boredom. I also wanted to help them maintain a routine. I wanted kids to know that every day they can toon in and I'll be there."
Joe said the response to his classes has been tremendous and his subscription base has increased three fold over the last week. "Kids are sending me their drawings, grown-ups are thanking me. Everyone seems to really enjoy it. But I enjoy it too. It's what I love to do," he said.
Children who have been following his classes diligently since he started on March 18 look forward to each lesson staying until the end and asking questions just to carry on the conversation. "I get a lot of requests, but we also talk about other things too. Kids want to know my favorite color, or sometimes they just want to talk about the things they like. The most important part about it being interactive is so that I can encourage them. I can shout out their names, and tell them they are doing a good job. Kids, and grown-ups too, need encouragement. We all need to know we are doing great, and everything is going to turn out fine – both in drawings and in life."
"My kids have been participating in Joe's 'How to Toon' live class every weekday," said mother of three school-age children, Joyce Fu. "He is funny, creative, witty and knows how to identify with kids (and adults). Joe is also a great example of kindness and acceptance, and appreciating everyone's differences. Now that the kids are home from school, it's been a bright spot in our day – we look forward to the class every day, and it keeps my kids engaged for the full 45 minutes. Thank you to Joe!"
Eight-year old Lex Martin commented, "Joe Wos is an amazing and talented artist, and he is patient and I love to draw with him. Every time someone says 'ugh joe, my drawing looks like a frog, and it's supposed to look like a dog,' Joe says well, that's great that yours looks like a frog, it's different."
Ten-year-old Ludivine Martin added, "Joe always says in every class: 'And take pride in your work!' This proves that he really cares. I really like Joe Wos. He is the funniest, most kind, one-of-a-kind artist. He makes kids enjoy every day, especially with this virus because I feel like I have something to look forward to every day!"
Joe has a message for all of his new friends too: "I have gotten dozens and dozens of messages thanking me. But really I need to thank all of you! I get to sit around and draw funny pictures all day long, and I love it! So thank you all for tooning in!"
Students can
email Joe
with a special request for lessons or to ask him how to draw their favorite animals too. Classes are free and open to all ages: "
I love it when parents, teachers and adults participate too. Teens and tweens are also welcome. You are never too old or too young to learn to draw cartoons
," said Joe. No signup is necessary. Students can also visit his
channel on How to Toon
to learn more!
***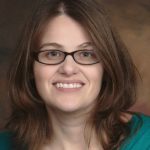 About the author: Pilar Brown has worked as a Luminari team member since it's founding in 2009, and she is the editor of it's bi-monthly newsletter LUMOS! Pilar is a visual communicator and creative problem solver who enjoys telling the unique stories of nonprofit organizations and small businesses through design.