by Beth Dolinar, Luminari Coordinator, Speak & Tell! Director
In my role as Coordinator for Luminari, I meet some fascinating people who are doing important things for the Pittsburgh region. For each issue of LUMOS!, I will feature a Q & A with one of these individuals.
Meet Angelica Ocampo, the president and CEO of the World Affairs Council of Pittsburgh. The Council is a non-profit that works to help the residents of Western Pennsylvania understand how global challenges affect the local region. The Council is especially committed to helping high school students understand that they are part of a global community.
You were born and raised in Argentina. Your work has taken you all over the world, but you are new to Pittsburgh, having come here late in 2015. What were your first impressions of our city?
I came here knowing really very little about Pittsburgh. And when I got here I found that Pittsburgh is bouncing back. Jobs are coming back, and there's a quality of life here that is bigger than (the growing reputation) can reflect. What struck me most as a newcomer was that the city still doesn't have the reputation it deserves.
The people here talk about Pittsburgh as if it were an old relative. I will hear people talking about the city, and they'll say things like, "It's doing great; it's getting better." You never hear that in other places.
As the president of the World Affairs Council of Pittsburgh, you are reaching out to high schools, with programs to change the way teenagers see themselves and the world. Why is this important?
I see my goal as getting students to appreciate that global mindedness is not just nice to have—it's not a luxury that's only for certain people. Being globally aware is one of the key skills that the labor market will be looking for. Our struggle with students is helping them to become aware how being globally aware will always be an asset.
How, specifically, are you engaging the teenagers?
We are using technology to bring the importance of global awareness to high school students. We go where the teens are—using pop culture, video games, virtual reality. For example, we are using technology to show the students what it's like to live in a refugee camp, or in shelter towns. We show them documentary films: what does it mean to be Muslim?
Much of your work has been in helping teachers find ways to connect with their students around the subject of world problems. And I'm sure you've interacted with teenagers from all over the world. How are American teenagers different in their global perspectives?
I've found that teenagers are the same everywhere. They don't know what they don't know. It's our responsibility to bring awareness (to what is happening all over the world.) I find that teenagers are especially engaged in areas of sustainability and the environment. There is a shared concern about the world in terms of the environment.
Getting back to the subject of your new home. I'm sure you've noticed that Pittsburgh is a little obsessed with Steelers football. Are you a fan?
The passion for football here is all consuming. I'm not all that into football, but there are a couple of things I should know. Are the Steelers playing? Are they winning? It's another trait that brings the city together, and I think that's great.
You've spent a lot of your life in the Latin culture, which is known for its delicious and varied cuisine. Are you finding Pittsburgh to be a good place for food and restaurants?
I discover good restaurants all the time. The (food scene) here is up there with any cosmopolitan city in the world. (I love being invited into homes for meals.) I've been to more homes here in a short time than I ever was in New York. I really enjoy it. This is a great food city.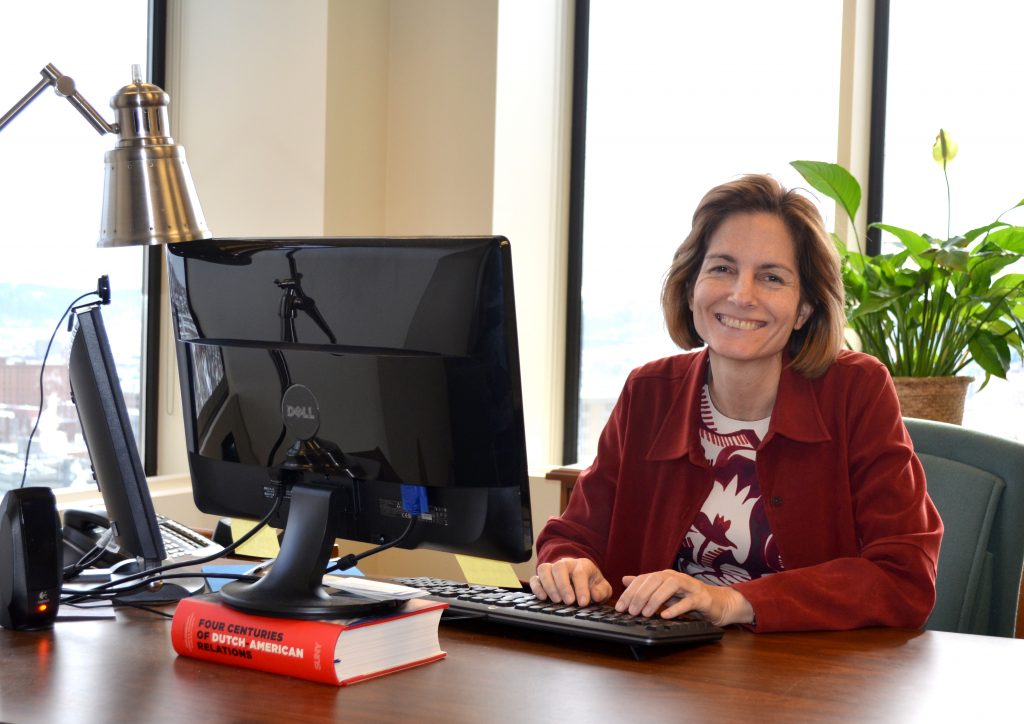 To learn more about I Want to be an Ambassador! camp or any of our other exciting, fun and unique Summer Camps for Teens, visit luminari.org, email us at luminari@luminari.org or call us at (412) 877 -1888.
P.S. If you liked this post, you might enjoy our newsletter. Receive each new post delivered right to your inbox, plus some can't-miss news and program updates from Luminari. Sign up here.