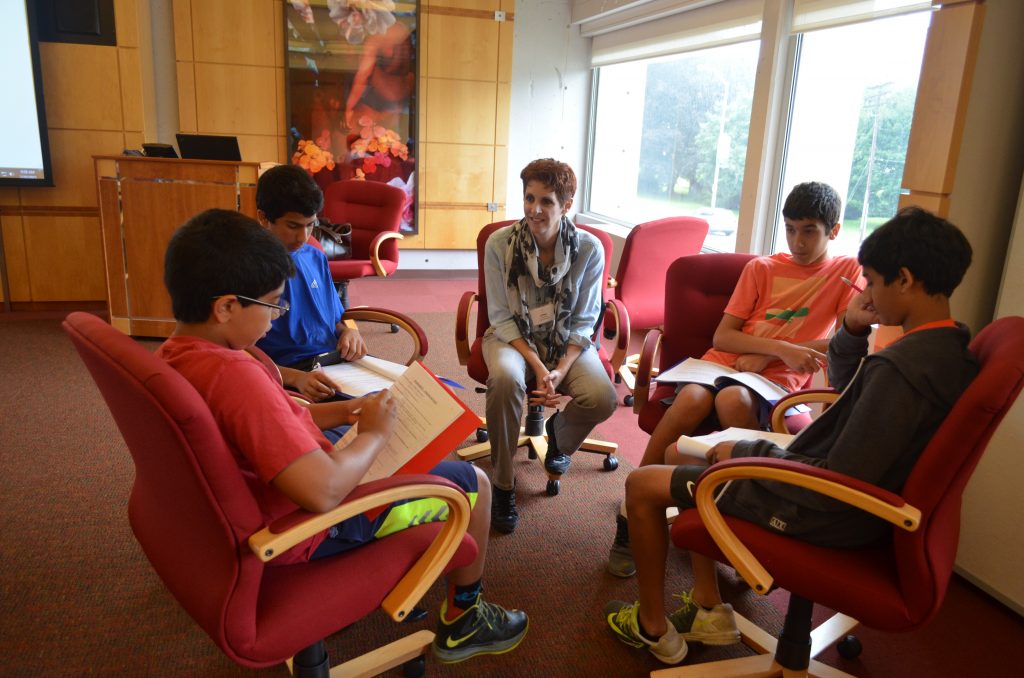 By Gina Catanzarite, Teen Writer! Director
Does my teen need to have experience as a fiction writer to take this camp?
Nope! Teen Writer! is uniquely designed to engage experienced writers and beginners who are simply interested in trying out a new creative writing format. Our writing activities offer several options for teens and can be adapted to suit their individual interests and needs as developing writers.
Will this camp feel like "school"?
Nope, again! This is an intensive writing workshop and teens will spend very little time sitting at a desk listening to a lecture. Great writing starts with great details so our teens will spend a lot of time on walking tours of the area and on field trips to exciting locations as part of writing exercises intended to sharpen observation skills and descriptive writing skills.
Will this camp improve my child's skills with academic writing, composition and research papers, or school essays?
Teen Writer! does devote some time to writing with clarity, and proper grammar and punctuation are part of that. However, this camp focuses on fiction writing and the creative process for coming up with great story ideas, logical plotlines, characterization, dialogue, and descriptive narrative writing techniques. This is not an English composition camp and we do not recommend it for teens who are solely looking to improve their academic writing skills.
Will my child have to share his or her writing with other campers?
Reading creative works aloud and getting feedback from others is part of the writing workshop process, however, we realize not every student feels comfortable sharing his or her work. Students are encouraged to let others read and comment on writing as part of our Peer Review activities, but no camper is required to share work or read it aloud.
Will my child leave camp with a complete, finished fiction work?
It depends on the camper. Teen Writer! camp is designed to allow each camper to work at his or her own pace. Some students do arrive at camp with a specific work-in-progress and in those instances we recommend that the writer uses that fiction as the basis for the writing exercises we do, revising and improving that specific work throughout camp. Other students feel more comfortable experimenting with different plots and characters throughout the week, improving certain creative skills but not necessarily completing a specific work of fiction during camp. All campers, however, will leave with a selection of plotlines for short and long fiction that they've developed throughout the week and they can continue to work on those projects at their own pace after camp concludes.
My child wrote a novel. Will he or she receive individualized feedback from the instructor on that project?
Many campers arrive with fiction works-in-progress, as mentioned above. The instructor will provide feedback on portions of that project if excerpts are used as the basis for the writing exercises we do. However, due to time constraints, the instructor is not able to read complete novels and provide feedback on long works of fiction.
What "take-away skills" will my child gain from this camp?
Teen Writer! campers will leave with improved knowledge of creative writing techniques that can be applied to short and long works of fiction. This camp also includes components for career exploration and teens will learn about the publishing industry; how to submit fiction works for publication; and, they will learn about respected creative writing competitions for teens. Most of all, we want our campers to take away a sense of exhilaration and accomplishment as they gain confidence in their own abilities to explore and create dynamic fiction!
Does your middle or high school student love to write, does she/he write in his/her spare time, or goes above and beyond on writing assignments? If so, we encourage you to enroll your young writer in our TeenWriter! Fantastic Fiction summer camp. To learn more about any of our other exciting, fun and unique Summer Camps for Teens, email us at luminari@luminari.org or call us at (412) 877 -1888.
P.S. If you liked this post, you might enjoy our newsletter. Receive each new post delivered right to your inbox, plus our can't-miss news and program updates from Luminari. Sign up here.
***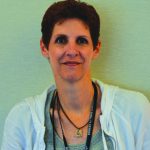 Gina Catanzarite, owner/operator of Arania Productions, and an award-winning television producer, author, media consultant and teacher who has worked both nationally and locally in her fields since 1987.