By Cindi Lash, writer
After spending much of my life in my beloved Pittsburgh, I'm putting down new roots these days 600 miles to the west in St. Louis, where I moved a few months ago for family reasons.
This new city feels both strange and familiar in many ways, thanks to its many similarities to Pittsburgh: Both are river towns, defined by the waterways that bisect them. Both teem with neighborhoods that celebrate myriad ethnic ties to immigrant settlers, drawn by the hope of work in iron mills, agriculture and other industries. Both are home to singular breeds of Major League Baseball fanatics (and no, I haven't traded my black-and-yellow Pirates gear for Cardinal red). Even the signs for Interstate 70 and Route 40, visible at many highway interchanges here, are comforting when you've grown up in the shadow of both roads.
Among the first local landmarks I visited was The Moolah Theater & Lounge, a quirky 110,000-foot complex housing a movie theater, bowling alley, upscale bar, loft apartments and working space in the heart of the St. Louis University campus. Built in 1913 as the headquarters for the city's Shriners society, the Moolah fell into pigeon-infested disrepair for nearly 20 years after its original tenants moved to the suburbs in the mid-1980s. Visionary developers who valued its Moorish-influenced architecture and history bought it and embarked on a sensitive restoration that preserved its unique features while converting it to a building suited to the people who enjoy it today. It's one of the hippest spots in town.
Looking around The Moolah, I was struck by its resemblance — in location, purpose and appearance — to the old Syria Mosque, long gone from Bigelow Boulevard in Oakland. Years ago, I danced while Bruce Springsteen performed there, and I laughed myself silly in the balcony watching Three Stooges film festivals. Despite its history as a venue for performers ranging from the Pittsburgh Symphony Orchestra to Public Enemy, a stage for addresses by world leaders and the site of the first network television broadcast, the mosque was demolished in 1991. On the site today: a parking lot. I miss it still.
That wistful feeling has washed over me numerous times as I've branched out to explore more of St. Louis. Like Pittsburgh, St. Louis is undergoing its own renaissance. New residents and former suburbanites are rediscovering city life, vying to nab downtown apartments or rehabbing homes, stores and restaurants in walkable city neighborhoods. Pittsburgh and St. Louis both are home to architectural gems from multiple eras — Civil War to contemporary modern. On the whole, though, I'm finding St. Louis has an edge when it comes to valuing and preserving the character and architecture of relatively ordinary homes and buildings that, collectively, create a neighborhood's distinctive flavor.
Both cities can justifiably point to treasured landmarks and successes in targeted preservation of commercial buildings and residential historic districts. To be sure, the Pittsburgh History & Landmarks Foundation, Preservation Pittsburgh, the Young Preservationists Association of Pittsburgh and others deserve praise for breathing new life into communities by proposing smart ways to adapt and reuse, rather than replace.
Throughout much of St. Louis, though, I'm finding far more blocks, boulevards and entire neighborhoods nearing the 150-year-old mark while housing flourishing families and schools, legacy businesses, bold entrepreneurs and innovative startups. I'm among them; I'm now living in a sturdy 130-year-old Victorian rowhouse, built by a Civil War veteran who founded a music-publishing business. One of his clients, ragtime legend Scott Joplin, performed where my own piano now sits.
You — Pittsburgh's leaders of tomorrow — can learn from the St. Louis of today.
I'm certainly not pushing back against progress or high-caliber contemporary design by talented architects. I'm all for well-considered urban redevelopment that meets the needs of current and future residents. I'm asking, though, that you remember to embrace our rich, shared heritage as you determine what our city will look like at the end of this century.
As Pittsburgh woos Amazon, as more of its urban neighborhoods evolve to welcome the next Google or Uber or Bombardier and their employees, as city leaders wrestle with creating more housing that more people can afford, we'd do well to remember that not every house or building should be flipped and stripped to the studs — let alone demolished for a quick, cheap replacement. Do we want our neighborhoods to look like so many other cookie-cutter enclaves, all Pittsburgh personality stripped away? Do we want quick-fix out-of-sync homes and businesses hastily wedged among historic structures that merely require a little love, thought and effort to restore? I don't, and I hope you don't, either.
Pittsburgh's architecture is a tangible legacy, a roadmap that links where we've been and who we've become. Think of the chic Ace Hotel, thriving in the century-old East Liberty YMCA. Or the Warhol Museum, which draws visitors from all over the world to a former North Side warehouse. Or Mr. Smalls, one of the best U.S. music venues of its size, in an 18th-century Catholic church. Design and craftsmanship matter. It's my hope that you — the gifted young innovators who hold the power to shape our city's future — will be thoughtful as you sift through our history and determine how best to build the next Pittsburgh.
***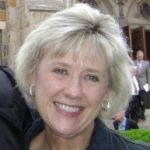 Cindi Lash served at Editor-in-Chief of Pittsburgh Magazine from 2013-2017 and previously worked as an editor for Aol/Huffington Post Media and the Pittsburgh Post-Gazette.