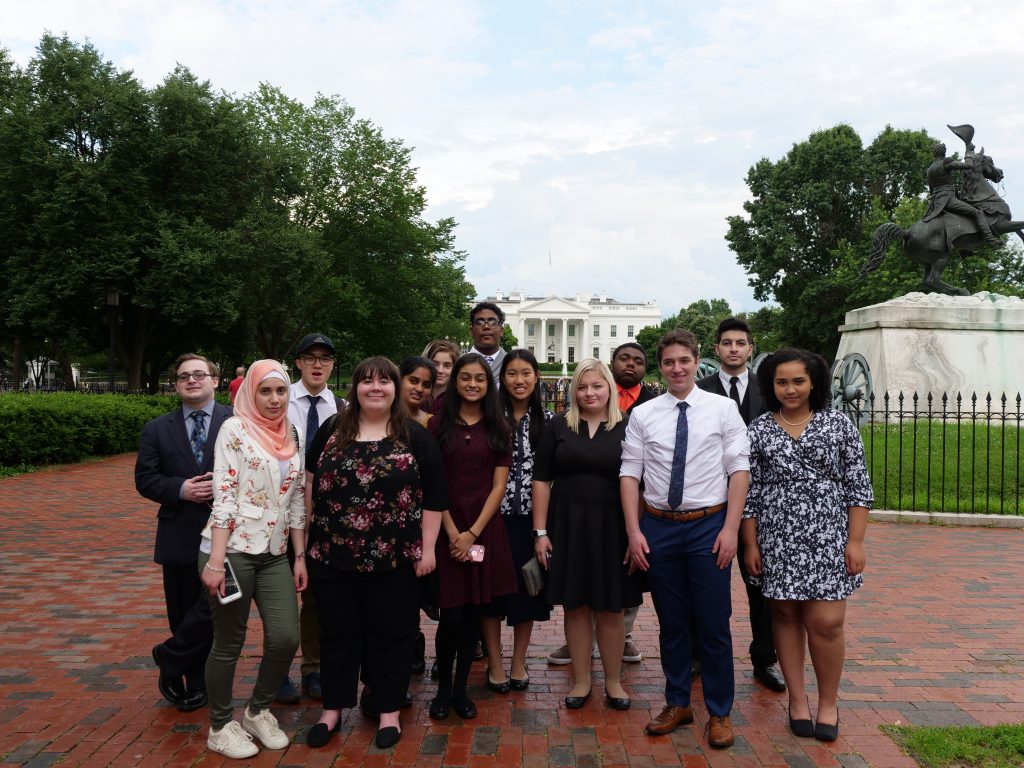 ALINA:
Thinking about my future job really scares me. What if I can't decide what I want to be and what if I choose something that I later find out I don't like? My name is Alina Zaidi and I'm 15 years old from the North Allegheny School District. At the start of this camp, I walked in very unsure and intimidated about what my future holds. This year I took a biology course and I was fascinated by what I learned so I was fairly certain that I'd study medicine in college. But this camp has opened up my eyes to how many different career opportunities there are. Throughout the week I've learned so much and gained the experience of a lifetime. The part of the camp held in Pittsburgh helped me improve my public speaking, collaboration skills, and leadership through hands-on activities. And the ambassadors we met in DC were so well-spoken and passionate about what they do.
The best part was getting to meet other kids with the same passion as me. When we all went to DC together, we bonded, we laughed, and we had a great time.
This camp has taught me so much more than just diplomacy. It's taught me friendship, it's given me insight into various careers, it's allowed me to network with so many people, but most importantly it helped me realize that I don't need to be scared of my future. There are so many careers out there, and working in the field of foreign policy would be just as rewarding as being a doctor. I just need to find what I love to do the most, work hard, and believe in myself. Thank you.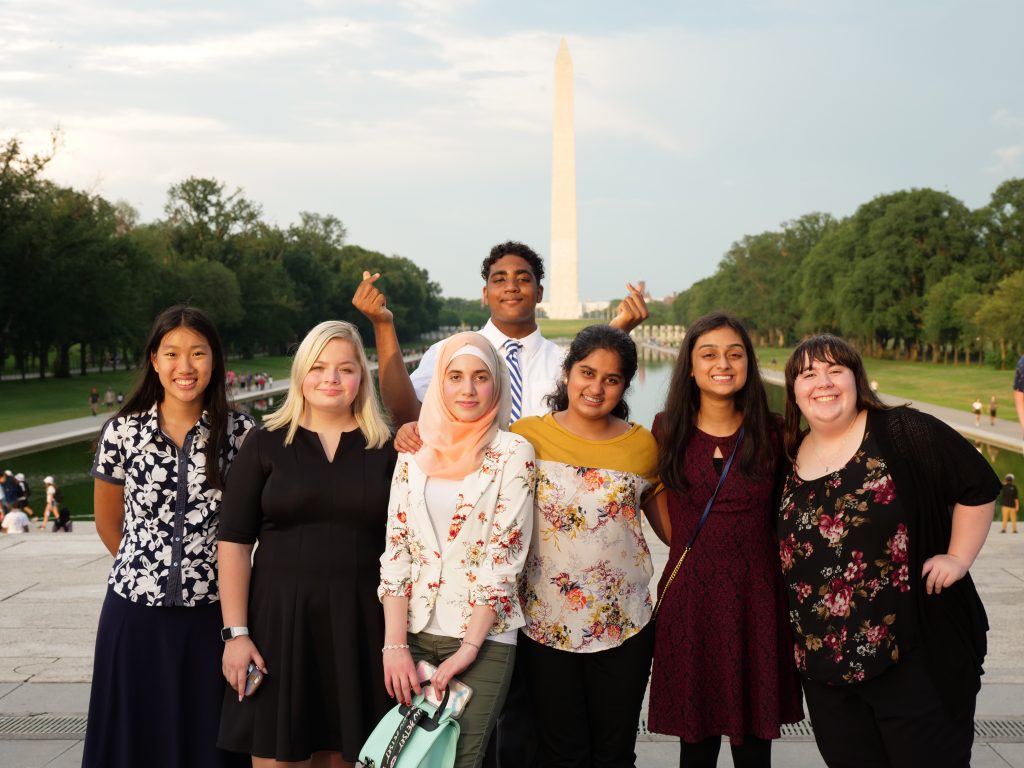 CARA:
Hello, I am Cara Leonardi. I am 15 years old and an up and coming sophomore at Moon Area High School. I can sum up my experience at Luminari's "I Want to be an Ambassador!" camp with one word: Diplomacy.
The word "diplomacy" invokes a multitude of emotions. Diplomacy is a viewed as a skill that takes years to develop. With my week at the Luminari camp i would argue that that viewpoint is false. We ALL can learn diplomacy through each other. I've had the "honor and opportunity" to broaden my horizons and interact with people from different backgrounds and viewpoints. Despite our differences, there is one thing that binds is all together, one thing that unites everyone in this program, country, and world. We are all human beings. And we all want to be heard. Diplomacy is simply listening to others. And through this camp, I am so grateful I got the chance to learn more about tolerance and I am so excited to spread my newfound knowledge. Now more than ever, people from all walks of life must listen to each other to make any sort of progress. That starts with, me, you, and all of us. It starts… with diplomacy. Thank you.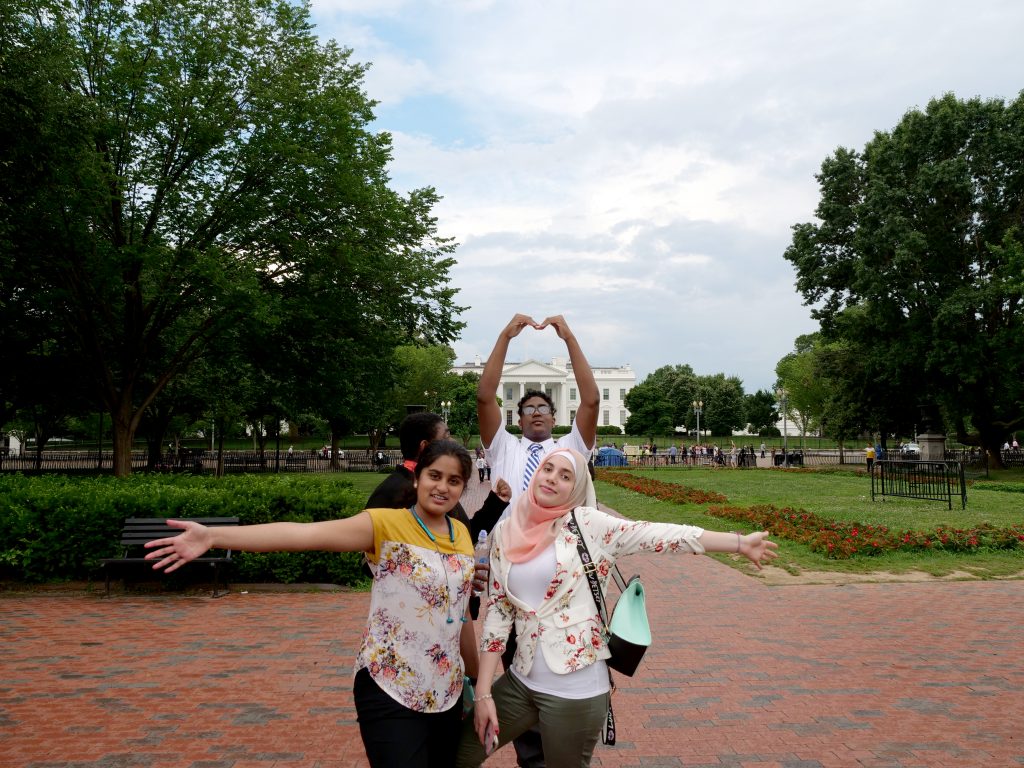 HEND:
This camp has taught me so much about the world! It was a unique and a very dynamic camp focusing on the vital art and skills of diplomacy. My name is Hend Hamada, I'm 15 years old and I go to Fox Chapel Area High School. Through interactive and hands-on activities, field trips, dialogues with diplomats and business leaders, and simulations of international crises I learned the life skills crucial for successful interactions at school, at home and in the community in which I live. I benefit from the I Want to be an Ambassador Camp by learning the skills of an Ambassador and developing life skills that are important to success. Learning to Engage with the workings of the country, its politics, and understand its historical, social and economic behaviors improved my understanding of the behaviors and attitudes which respectfully represent our country and solve world challenges. I would be able to use that to effectively represent my family, school, and community, while also using these skills to solve problems in my everyday life. Developing my presentation and communication skills would also be very helpful in completing difficult tasks such as a school report or a job interview.
Understanding the views and issues of the country as well as my own role within it, and analyzing technical issues with finesse in order to rapidly understand and evaluate the topics discussed is a good way to be an effective citizen in this country.
Being able to build a solid network of relationships is important in all aspects of life and particularly for resolving conflicts. I'd like to thank Luminari for teaching me these core life lessons.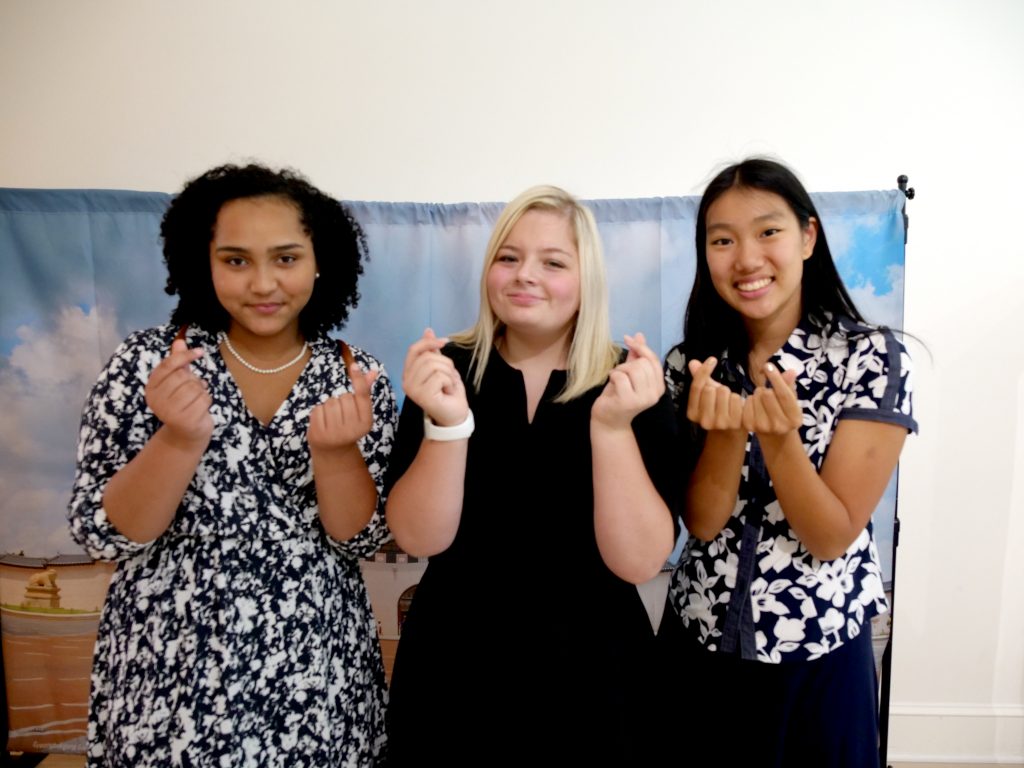 KYLIE:
My name is Kylie Tabor, I'm 15 years old. My experience with Luminari is one that I will never forget. There are no words that can properly sum up how amazing this has been. I have made new friends and learned skills that I will use my entire life. We used diplomacy and leadership firsthand and had the opportunity to talk to several diplomats who were very kind and answered all of our questions. On my first day, I was very nervous. I was afraid of talking to everyone and didn't think anyone would like me. On that same first day, I made many friends who I believe I will stay in touch with for many years to come. I am more thankful for this experience than I can express, but I will conclude by saying that I appreciate so much the skills, lessons, and confidence that being a part of this program had given me. Thank you.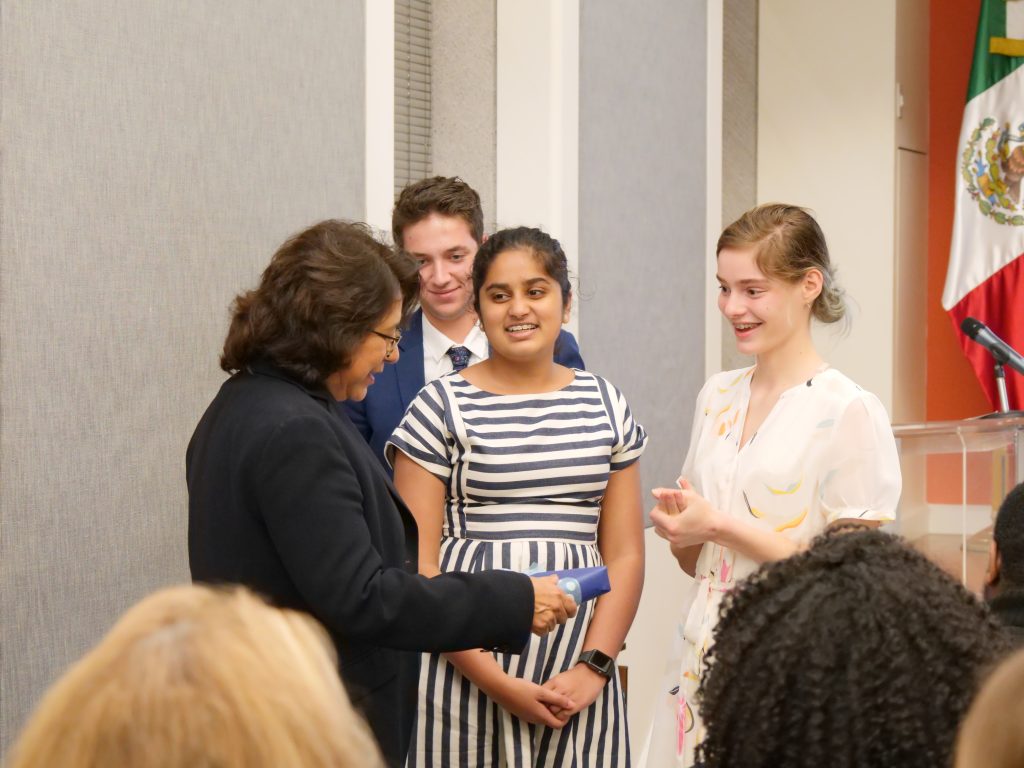 MARIE:
My name is Marie Kaminski and I'm 17 years old and I'm from CAPA and live in Northview Heights.
Just as our group has gotten to know each other and grown close, we have to go our separate ways. From eating escargot with William, to Sharaf pranking me by putting salt in my water, to the girls' chicken pot pie party in one of our hotel rooms, to deep conversations with cricket, to Quinn dropping his phone in the toilet, and even to the turmeric latte— I've had a blast. I've learned that I am not alone in what I want to do as a career, in my love of other cultures. But the biggest lesson I've learned is that the first hello- the introduction- is always the hardest. There is always a chance of rejection when taking that first step in connecting with another person. But I've found that, if you open the door of communication and opportunity for others, in most cases, they will open those same doors for you. Going forward, I now know that I won't be as afraid as I was on the first day of camp. Because now I know that all it takes to starting a connection with another person is a little kindness and saying, "Hi, how are you?" Thank you.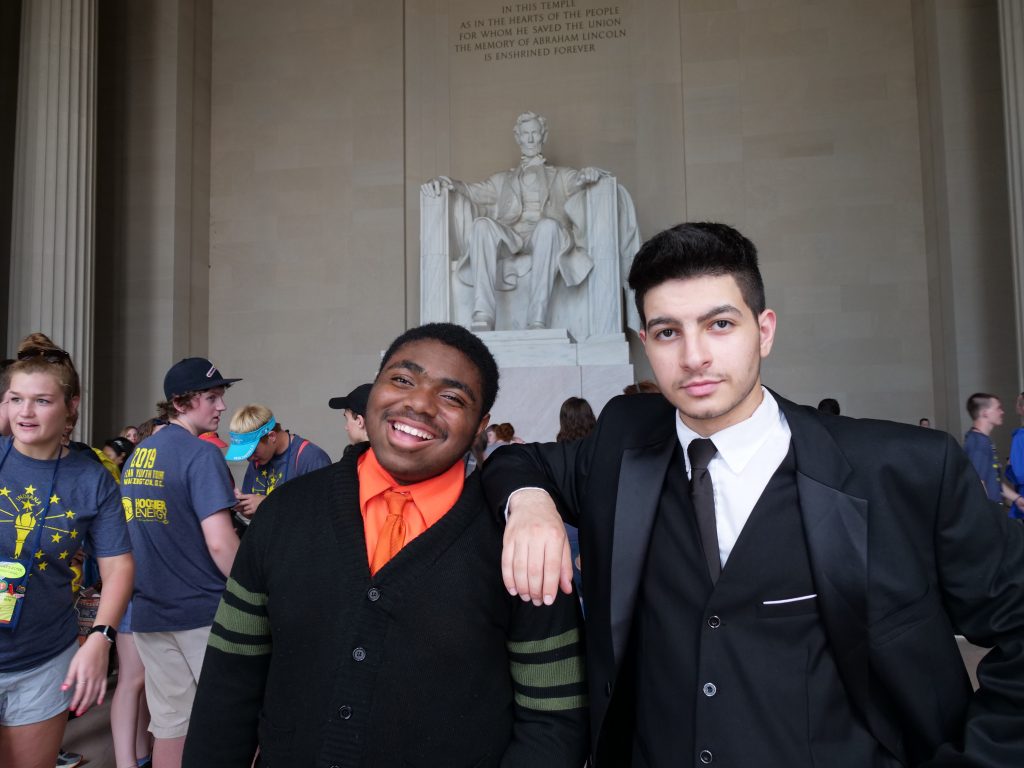 QUINTON:
Hello ladies and gentlemen my name is Quinton Moon. I am 16 years old and I am an upcoming Junior at Propel Andrew Street High School. Today I want to talk to you about my experience at this camp. It was very extraordinary. I met a lot of people and learned a lot of things about diplomacy visiting many different embassies. I had the chance to hang around some new and interesting people. I had the chance to make everyone laugh at least once in my opinion. But back to the program; all the simulations and lessons they had were life changing. I learned about the Chinese language, which I did not know much about and the guest speakers brought in to teach us were amazing. Thank you.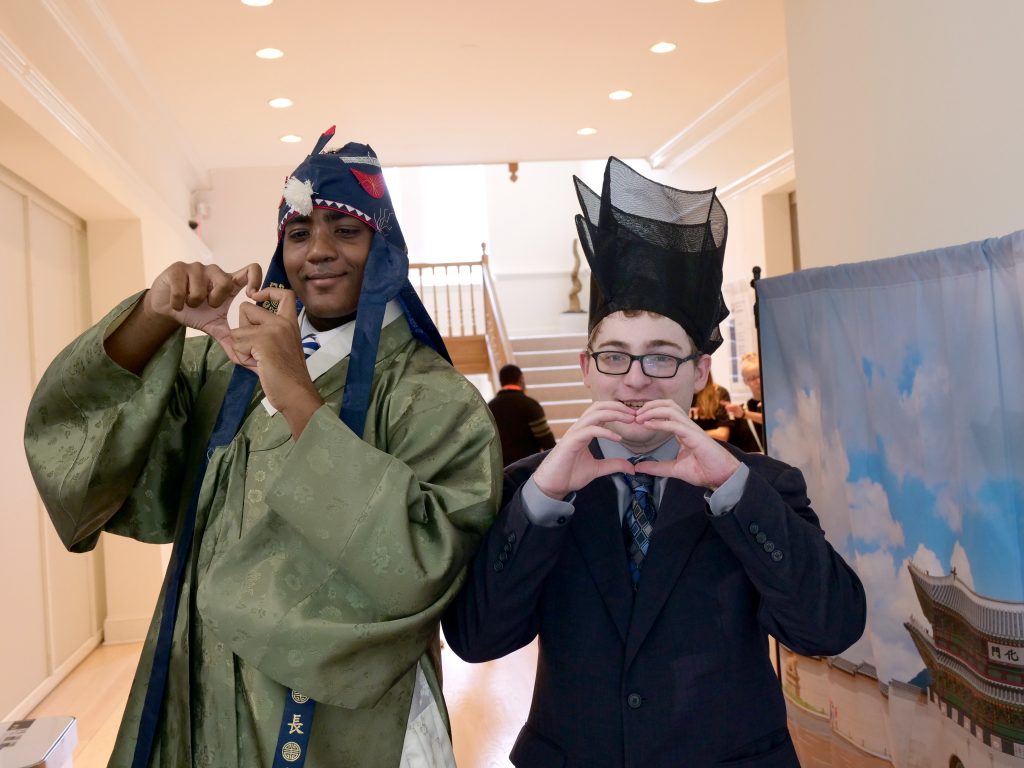 DAUMERE:
I love this program, it has given me an awesome experience from meeting foreign ambassadors to making amazing new friends who all live almost an hour away from me but that's beside the point. I learned so much in the span of two weeks but still had a lot of fun. My name is Daumere Rodlien, but just call me cricket (or as Diana calls me "smurf.") My experience was amazing. Personally, I learned anything is possible through unity. My goal is to change the mind of the masses. To bring up people who are open minded and loving instead of people who are ignorant and selfish. For me, the highlight of this program was getting to know everyone. I met so many like-minded individuals who are so fun. I've met a fellow goofball smurfette, Diane; someone to share the pain with, Sharaf; someone to vibe out with, Marie; and the funniest roommate on earth, Quinton. There was so much to learn that my brain hurts from so much information. But I've seen some really awesome things including President Obama's former house and the monuments. I've taken a bunch of pictures with new friends. So let's talk about the food – the food was amazing and I ate so much and met my food buddy, Cara. The embassies we visited were really eye opening for me to see the history of the US and its relationship with other countries. Even though we have tough relations with most countries, we still find a way to be in a beneficial relationship. I love everyone and will miss everyone!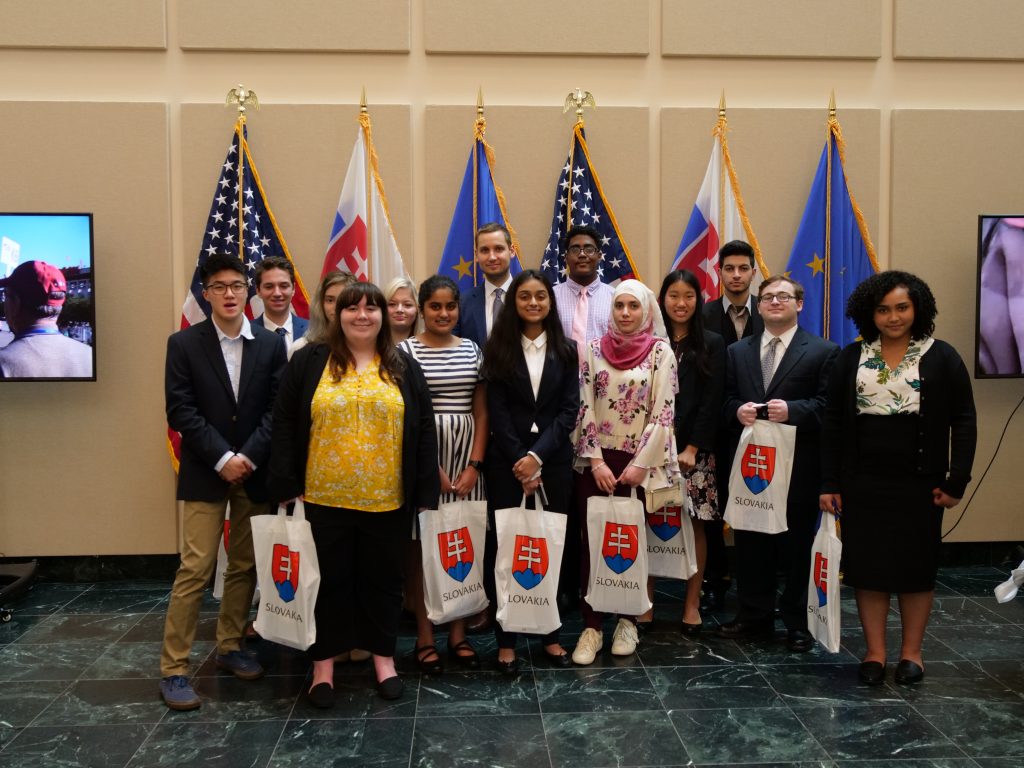 RYAN:
Hi, my name is Ryan Schwartz. I am 17 years old and I'm going to be a senior at North Allegheny High School.
Over the course of the last week I have learned a great deal about not only international affairs but how to communicate more effectively and efficiently. Through our time at Luminari we were able to listen to and receive knowledge from professionals that helped us to learn and grow as students.
Through our time in Washington DC all of us were able to broaden our perspectives on the world around us through interesting and dynamic presentations from members of foreign embassies.
I would like to thank Luminari for giving us the opportunity as well as the leaders of the camp for providing this chance to better understand the world around us.