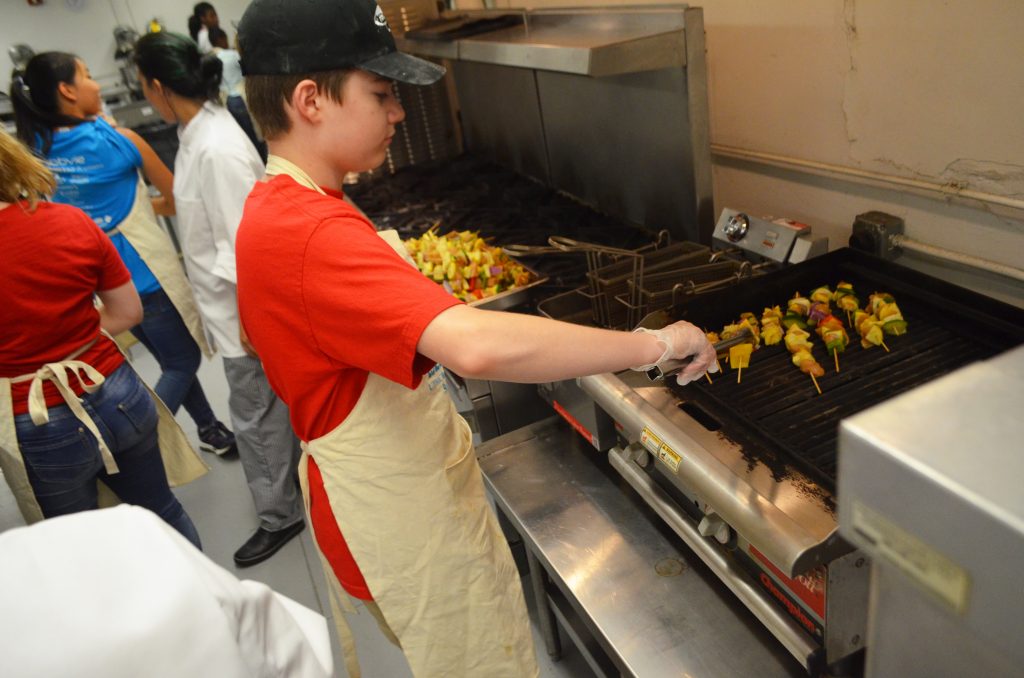 bu Duncan Dockstader, 2019 Camp Delicious! Teen
Camp Delicious is an amazing camp that has made me want to come back every year. During the camp, you are exposed to new food styles, new recipes, and new tastes that you might not have tried otherwise. In this camp, you get to cook in an industrial kitchen, and it really puts you in the mindset that you aren't just cooking for yourself, you're cooking for those working with you too. Working in a kitchen isn't easy, or the safest, which is why I enjoyed learning things such as proper knife skills and food safety to make sure I didn't injure myself or others. I still got a small knick on my finger the second day, but my biggest worry was contaminating the food, not dramatizing the cut.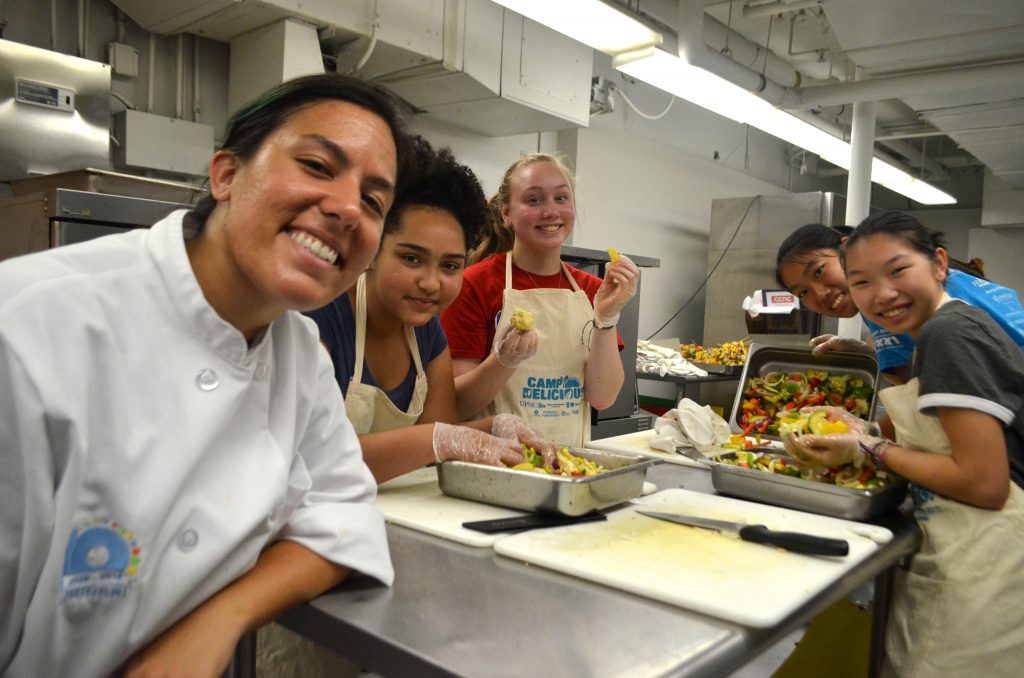 When I was there on Thursday, we made many types of dumplings from different cultures which gave me a new respect for each of them. We learned how to make empanadas, a Mexican / South American dumpling, and manicotti, a wonderful cheesy Italian dumpling as well! There were so many different takes on various cuisines from all over the world, and they all were "Delicious!" Corny puns aside, this camp really taught me how to cook.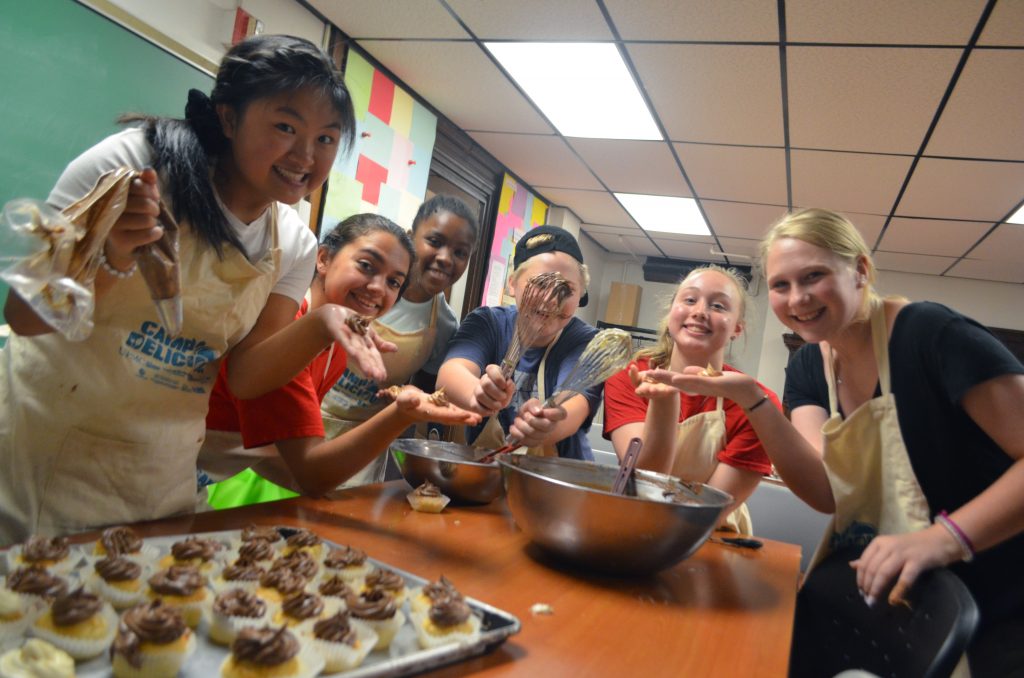 We worked with chicken, a very dangerous food if not prepared right, and we even cooked for our parents. Every day there were presentations, one from a sports nutritionist at UPMC, another from Michelle Wright from WTAE on her beekeeping business, and we even went to visit Chatham's Eden Hall farm to learn about cooperative growing and sustainability. During Camp Delicious, I had the opportunity to try so many foods and work on my skills in the kitchen. I loved this camp last year, I loved this camp this year, and I will love this camp next year when I come back!