Today's ever-widening political and social divisions have become a normal part of modern discourse. Finding the common ground needed for which real communication and diplomacy can occur seems all too elusive. However, we need to find new ways that empower today's youth with the skills needed to listen, unite and help each other in their schools, communities and lives.
Luminari believes in nurturing and empowering the next generation of leaders and change makers through programs that help teenagers build strong leadership skills with clear communication, relationship development and conflict resolution strategies. Students leave our programs as better versions of themselves prepared for a lifetime of success.
To further this mission, each year Luminari invites students throughout the Pittsburgh region in grades 7 through 11 to participate in its annual scholarship competition for an opportunity to attend the I Want to be an Ambassador! summer camp with sessions in Pittsburgh and Washington D.C.
To enter the competition, teens are asked to write a one-page essay describing their interest in diplomacy and civility and describe ways in which they may benefit from learning these skills by attending the I Want to be an Ambassador! program.
If selected, the merit award winner will receive an all-expense paid tuition to the camp held on June 16-24, 2020. The scholarship is valued at $1,200.00, which includes a two-day trip to Washington, D.C., to visit foreign embassies and experience firsthand how ambassadors perform their responsibilities and work.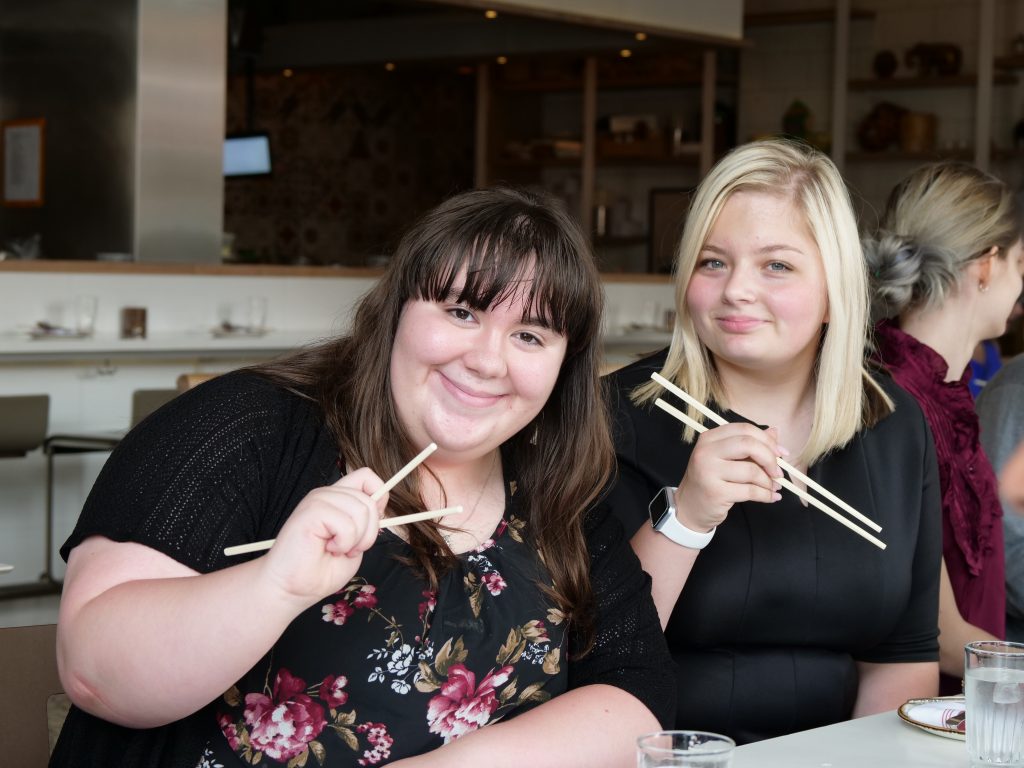 Cara Leonardi, Moon High School student and 2019 Luminari Award winner, credits her experience from last year's Ambassador camp with a keen new awareness and appreciation for diplomacy and civility in society. She also believes that her time in the camp will have a profound effect on her future as she strives to live out the values and lessons learned:
"Despite our differences, there is one thing that binds us all together, one thing that unites everyone in this program, country and world – We are all human beings, and we all want to be heard. Diplomacy is simply listening to others. Through this camp, I am so grateful that I got the chance to learn more about tolerance, and I am so excited to spread my new-found knowledge. Now more than ever, people from all walks of life must listen to each other to make any sort of progress. That starts with, me, you, and all of us. It starts… with diplomacy."
– Cara Leonardi, 2019 Luminar Award Winner
If you know a middle or high school student who would be interested in a merit-based scholarship for this year's camp, please encourage them to apply for our 2020 Luminari Award. The deadline is Thursday, January 30, 2020! Learn more and download the application on our website or call (412) 877 – 1888. Good luck!