by Gina Catanzarite, Teen Writer! Director and Luminari Online Learning Camps Producer
The Covid-19 pandemic has shined a spotlight on the value of our skilled workforce.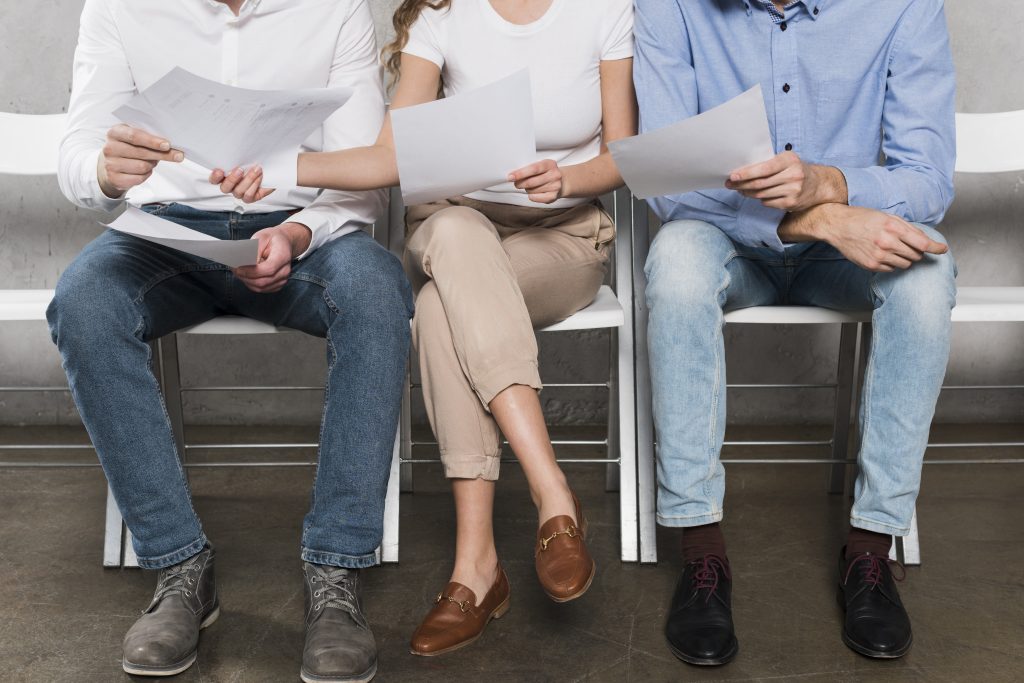 We owe a debt of gratitude to these skilled workers: The health care professionals who are treating the sick. . . the IT professionals keeping us connected as we work and learn from home… the manufacturers adapting their factories to build ventilators and other crucial medical supplies… and the folks at all of the points along the Supply Chain, processing raw materials into products and then transporting those essential goods to the store shelves where we shop.
As our world tilts so precariously, and we cope with the physical and emotional and societal devastation brought about by this pandemic, note that these are the workers who have been deemed "essential" and "life-sustaining."
Many of the workers we've been relying upon so heavily are part of what experts call the "middle skills" workforce, and, in fact, middle-skills jobs currently make up more than 40% of our workforce.
Since our country is so enthusiastically recognizing and celebrating them, it seems like the perfect time to point out an issue educators and workforce development experts have been talking about (and worrying about!) for years.
Here is the issue: The praise we are heaping upon these middle-skills workers at this moment in time is very at odds with how we've traditionally viewed those career paths in the past.
"Middle skills" is a term used to describe careers that require some kind of additional specialty training after high school, but they do not require a 4-year college degree. However, for decades, as young people made plans for life after high school, they received the message that a 4-year-college degree is the inevitable next step, the best path to a successful and well-paid career. Alternatives such as 2-year Associate's degree programs, junior colleges, apprenticeships, and specialty training for the skilled trades were somehow implied to be distant "second-bests," a path reserved for kids who weren't academically proficient.
And yet. . . where would we be at this moment in time if it weren't for our talented and dedicated middle-skills workers?! Those workers learned these essential and life-sustaining skills through specialty training, through 2-year Associate's degree programs, through industry-recognized apprenticeships and certificate programs.
In fact, young people can start getting specialized instruction for careers in the skilled workforce as early as middle and high school, through their school district's Career and Technical Education programs.
And that is where the true root of this problem lies.
Career & Technical Education (CTE) was, once upon a time, referred to as Vocational Technical Education, or, simply, "vo-tech." And these "vo-tech" and "trade schools" were traditionally assumed to be places for students who suffered from low academic performance and behavioral problems.
Such views no longer hold true (if, in fact, they ever did). . . and yet the stigma surrounding Career and Technical Education remains. Research from the American School Counselor Association reveals the majority of today's families still hold low opinions of Career and Technical Schools due to lingering myths and misperceptions formed in the era of "vo-tech."
These misguided beliefs have led our country to severe labor shortages in critical fields, referred to by workforce experts as the Skills Gap. https://cew.georgetown.edu/page/8/?s=skills+gap
Industries face perilous shortages of trained middle-skills workers in fields ranging from computer technology and health care services to advanced manufacturing – again, the very same "middle skills" workforce we are dependent upon during this pandemic.
American economic growth is also highly dependent on the quality and quantity of middle-skills workers but at the current production rate, experts say over the next ten years our country will fall short by 5 million workers with the appropriate training to fill positions necessary for many industry sectors to thrive.
According to the Bureau of Labor Statistics https://www.bls.gov/emp/, of the top 20 fastest growing jobs in the U.S., 18 of them require an Associate's degree or specialty training. https://www.bls.gov/emp/tables/occupations-most-job-growth.htmm And yet, old myths and stigmas keep parents and young people from pursuing the specialty training necessary for middle-skills career paths.
To be clear, no one is dismissing the value of a 4-year college education. . . but it is not a one-size-fits-all solution for students nor is it a one-size-fits-all-solution for our workforce. Technology has dramatically reshaped the 21st century workforce and workers need a fusion of hands-on skills and high-tech knowledge to succeed.
That fusion is found at the heart of Career and Technical Education.
There's never been a better time to shed the old stigmas associated with Career and Technical Education. Parents, as we all heap praise upon the middle-skills workers who are literally helping us survive the Covid-19 pandemic, open yourself up to the idea that your children have a range of education and career options both during and after high school. Talk to your kids about those options, and encourage them to explore CTE courses offered for free by your school district.
Once you approach Career and Technical Education with an open mind, you'll discover plenty of benefits to middle-skills career paths, including the fact that the majority of them provide very good salaries, and job openings are projected to continually grow in the coming decades. Even better, earning Associate's degrees or specialty training is usually much less expensive than the cost of getting a 4-year-college degree. (That's certainly something that should appeal to parents as our nation's student loan debt crisis continues to mount!)
A good place to start learning about CTE is by watching The Career Path Less Taken, a half-hour documentary produced by Luminari contributor Gina Catanzarite. The documentary was funded by the Corporation for Public Broadcasting as part of its American Graduate series, and Catanzarite produced it for WVIZ/ideastream, Cleveland, Ohio's public television station.
The Career Path Less Taken was even recently honored by the Ohio Associated Press Awards in the Best Documentary category; and, it recently received two Emmy nominations from the National Academy of Television Arts and Sciences Lower Great Lakes chapter. (Winners will be announced in June 2020). Click here to screen the documentary: https://www.ideastream.org/education/american-graduate/the-career-path-less-taken
All parents want their kids to be happy, to be involved in meaningful work that they love and that makes valuable contributions to society. Let's not just applaud our heroic middle-skills workforce now; let's add to their ranks by encouraging our kids to pursue these "hero careers," too.
Resources to learn about Career & Technical Education
***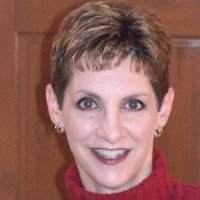 Gina Catanzarite, owner/operator of Arania Productions, and an award-winning television producer, author, media consultant and teacher who has worked both nationally and locally in her fields since 1987.