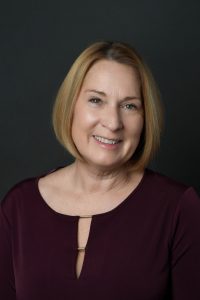 by Sheila Hyland, Operations Manager, and Patrice Lee, Administrative Coordinator
Patrice Lee brings her focus and passion for education, goal setting, and youth development to Luminari. She has spent the better part of her life engaged in the education process with her children and the community at large. She has learned first-hand that there is no greater gift to a child than the self-esteem and empowerment that comes from learning and using their unique skill set. Watching the excitement and energy that comes with confidence and knowledge fills her with immense joy. She is thrilled to participate in these transformative camps offered at Luminari.
We caught up with Patrice to get to know her better and learn about her reasons for joining team Luminari:
You're no stranger to empowering youth and fighting for education. Why are these pursuits and working with teens so important to you?
My belief in the value of education is steadfast, especially in learning outside the traditional classroom model. Coming into adulthood in the 1980s, where chasing careers with the highest earning potential was perceived to be the only avenue to success, I watched many of my friends abandon their passions to pursue financial security, only to return to their true desires later in life. This isn't a recipe for continued growth or happiness. I'm adamant that education must provide various pathways to a fulfilling life that allow for a broad range of interests. Everyone has talents but learning to recognize and embrace those talents is not always easy. The teen years are a critical time for exploration to understand better who we are and what we desire. Too often, we try to put people in a box and don't teach teens how to continually learn and grow. Encouraging diverse thoughts and building confidence and self-esteem are critical elements of education often overlooked.
You've had numerous professional and personal accomplishments over the years, including raising five children! Tell us a little about where life has taken you.
Ha, where hasn't life taken me?! Over the past 35 years, I've done a little bit of everything. I've been a financial analyst, a sales executive, a mother to five, a business owner, a teacher, and community advocate, and most recently, a grandmother of four precious little girls. While I've lived in 5 states, Pittsburgh is home. I grew up in McKeesport and went to Washington & Jefferson College before marrying my high school sweetheart and moving to California in the '80s. When my son and daughter moved to the Pittsburgh area in 2015, I decided it was time to come back. I now live in Regent Square with my family. Life has taken me on many adventures, and each has been rewarding and fulfilling in its own right. I can't wait to see what adventures lie ahead.
What motivates you?
Making a difference in someone's life motivates me. I love getting my hands dirty, helping open doors, and providing opportunities for others. It's what I've done my entire life and is my passion. I'm excited to continue advocating for others as a member of the Luminari team.
What is it about Luminari that piqued your interest?
There are three critical elements about Luminari that piqued my interest. First and foremost is that it's community-driven. By that, I mean that one of its underlying objectives is to not only make a difference in the life of teens but empower them to use their talents for the good of the community. Secondly, Luminari is focused on teens. Contrary to what you often hear about how challenging teenagers can be, I find them thrilling, inspiring, and loads of fun. Finally, Luminari reaches across financial and social boundaries to bring teens of varying backgrounds together, that in and of itself is education.
What are your goals for Luminari and the teens we serve?
Luminari already had incredibly well-defined goals – more defined than any I've come across in all my years of dealing with children and teens. I'm excited and honored to help further those goals. Their desire for community outreach is unprecedented in traditional summer camps. My personal goal is to ensure that the families in our area are aware and can benefit from these camp experiences. I want to help ensure teens feel the passion and power of service to themselves and the community.
What are some of the fun things and hobbies you enjoy doing?
Anyone who knows me knows I can never sit down. I am always pursuing a new hobby or project. I recently purchased a small farm in Ligonier, bought a tractor (for myself and a small one for my granddaughters), and have been having a blast getting my hands dirty in the garden and greenhouse.