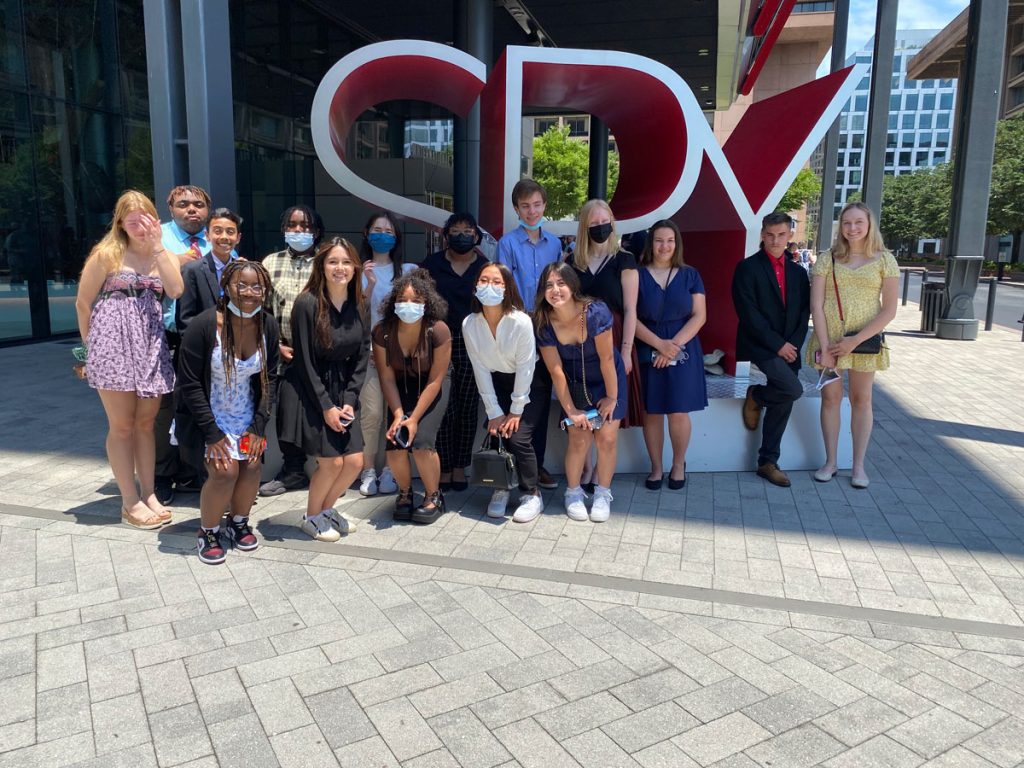 by Debbi Casini Klein, I Want to be an Ambassador Camp Director
I Want to be an Ambassador!… a camp like no other in Western Pennsylvania!
Exciting speakers. Learning about leadership. Meeting amazing people. Making new friends. Traveling to Washington, D.C. These are all the things and so much more that our teens will experience at the "I Want To Be An Ambassador" camp this summer. As the director of this terrific camp, I am so excited to plan so many different interactive and fun activities for our campers.
For our seven day camp this summer (June 14 – 22), we are planning a fun-filled, mind-broadening experience that will give teens the opportunity to talk with government leaders, learn about diplomacy, discover different cultures and cuisines, and make some true friendships that may last a lifetime.
After four days of camp in Pittsburgh, we will go on the road for a fantastic three day trip to Washington, D.C. Students will get the rare opportunity to meet fact-to-face with diplomats and ambassadors, and sit down together to delicious meals of a variety of cuisines. Last year we met the diplomats and ambassadors from Ireland, Albania, Luxembourg and Sweden. We hope to revisit a couple of these again, along with some new embassies. We were able to step into the shoes of a spy at the Spy Museum, a definite favorite with our campers, and we are planning to return again this year. And of course we will have some time to tour the amazing monuments at our nation's Capitol! It will be a summer camp like no other — life changing for many. And I am so looking forward to meeting our new campers and exploring along with them what this amazing camp has to offer!
***
The I Want to be an Ambassador! camp focuses on the art of diplomacy to effectively accomplish goals in daily life. Rising 8th to 12th graders wanted June 14 – June 22, 2022, to learn more or sign up or call 412-877-1888.
If you enjoyed this post, we would be very grateful if you could help share it by emailing it to a friend, or posting it on Twitter, Facebook or Instagram. Thank you!