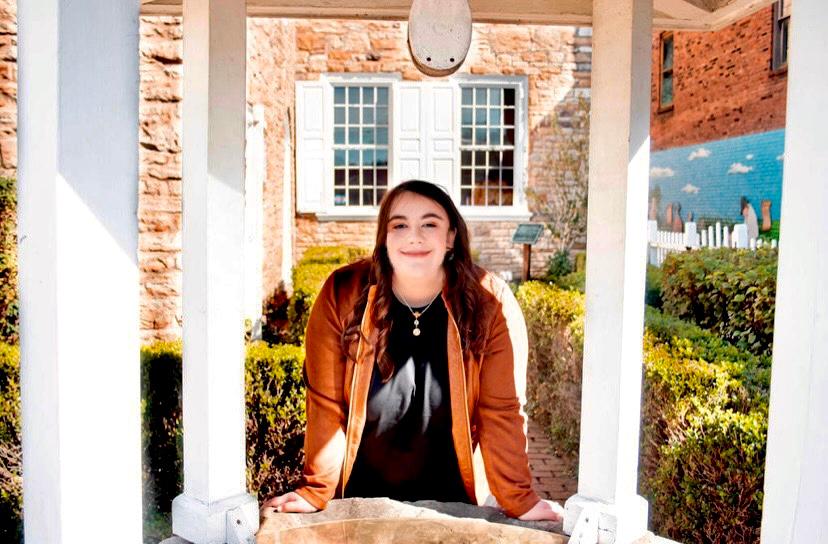 Congratulations to Cara Leonardi, 2019 Luminari Award Scholar and Ambassador camp alumna, who has been accepted for early admission to American University in Washington, DC, where she will be majoring in legal studies and political science. Now, "Cara is one step closer to inviting the future students of Luminari to the White House one day," said Cara's mom Amy.
This is a dream come true for Cara who shared, "Ever since I visited DC with Luminari, it's been my dream to attend college at American University. I'm so excited to study and intern in our Capitol, and I feel that it's the best place for my career goals, and where I can make the most meaningful change."
Mrs. Leonardi credits Luminari and its leadership team for supporting Cara and shaping future leaders in Western Pennsylvania saying "The work you do is so important. They [Luminari campers] are our hope for the future, and much needed in our world today."
Cara has volunteered for the Bradford House Museum, a National Historic Landmark and home of the leader of the Whiskey Rebellion in Washington PA, where she helped build community relationships and won first prize in the high school division for the annual poster contest. Additional academic achievements include participating in the Pennsylvania Mock Trial Competition, a state-wide mock trial tournament where she was voted star defense advocate in the quarter final round in 2021. Cara also remains active in the immigration committee with GirlGov, a civic engagement program run by the Women and Girls Foundation in Pennsylvania.
Cara was also accepted to W&J and their honors program and received their highest scholarship, but ultimately decided that being in DC was important to her future career goals. We're so excited for her and can't wait to see the great things that she will accomplish.
Good luck Cara and thank you for letting us share in your journey!