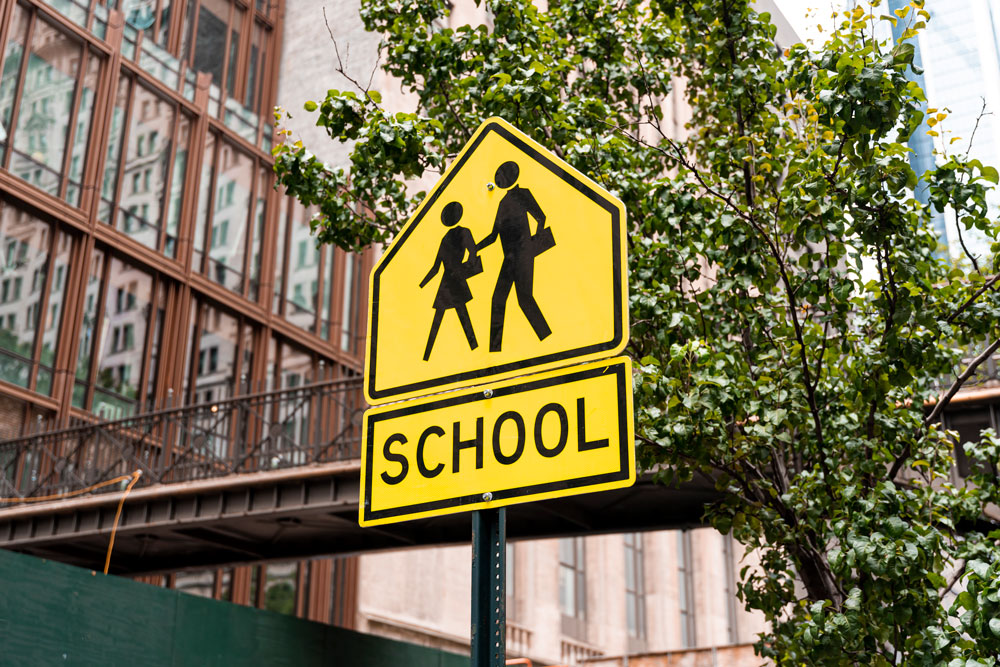 by Dana Wineland O'Rourke, contributing writer
It's a question most children are asked as early as preschool.
"What would you like to be when you grow up?" Answers are sure to include: "Fireman, teacher and doctor."
No one says "School Secretary." It's not a popular career choice, yet every school has one whose politically correct title "Administrative Assistant" has little to do with the actual job.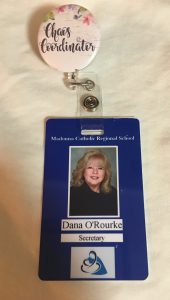 For 30 years, before retirement, I was a school secretary, or, as it lovingly stated on my lanyard, a gift from a teacher, "Chaos Coordinator."
As a student, perhaps you didn't know the secretary's name. She was simply that lady in the office – the one you went to when you needed something – maybe a highlighter or a call home for a forgotten library book. As a parent, you quickly learned her name, but it's the same. She's your "go to" for a lost form or what you might consider a silly question, to which she will pleasantly reply, "That's why I'm here."
As a principal, teacher, counselor, cafeteria worker, or custodian, her name often brings peace of mind because her help allows you to focus more on your own important responsibilities.
School secretaries are often the first to arrive for the school day and the last to leave. The "to do" lists on their desks are secondary to what needs to be addressed minute by minute. They begin most days with a blinking light on the answering machine, a teacher battling a jammed copier, and a time sensitive text from the principal, all before taking a sip of coffee.
The secretary is the voice and face of the school. Whether you are inquiring about Open House or calling off your ailing fifth grader, theirs is the voice you hear. When you stop in the office to drop off a lunch box or pick up homework, they are the smiling face that greets you.
Secretaries wear many hats: nurse, surrogate parent, and friend. I've held back the hair of a sick child standing over my trash can while speaking to a coach about a lost jacket. I've calmed countless tearful kindergarten moms and assured nervous middle school dads. One lunch period I was on the phone talking to a parent when a student walked in with a kickball and handed it to me. I tilted my head over onto the phone to keep the call going hands free, reached in my desk drawer, pulled out a ball pump, shoved the needle in, pumped the ball up and handed it back to the child while never missing a beat of the phone conversation. My guess is many secretaries have a ball pump in their desk, along with mints for upset tummies, birthday pencils, and special tooth fairy containers for teeth lost during school hours.
School secretaries are also magicians, able to arrange last minute bus transportation, locate missing instruments, and lend their paperweight to a five year old for show 'n tell. They look for the best deals on supplies, often giving up their own to a teacher or student in need; make impromptu costumes with whatever they find in the art closet, secretly check on a student whose mom calls concerned their little one had a tough morning and use their own coat as a blanket to cover a feverish child waiting for dad to pick them up.
Aside from the day-to-day responsibilities they are often met with circumstances far beyond their job description. Most situations bring a smile or laugh, some leave you in tears, a few break your heart.
Many secretaries have held their positions for decades and adapt with the changing times of not only technology, but staff, family dynamics, and kids. There is no promotion. In fact, often secretaries are the lowest paid staff.
Why do they stay? I can't speak for others, but for me, I enjoyed the people I had the privilege of being with every day; my co-workers, and all the little people, ages three to 13. What an honor to assist administrators and educators, whose vocations are incredibly demanding. How important it is to be the liaison between home and school. What better feeling is there than helping a child? The job description should simply read, "Follow the Golden Rule."
School secretaries are like mothers. With mom, there's dinner on the table, a clean uniform, and milk in the fridge. When mom is sick for a few days, only then does the family realize all she truly does. It's much like that with school secretaries. A bus appears for a field trip, there are donuts for the meeting, and schedules are in mailboxes. When the secretary isn't there, chances are the bus, donuts, and schedules won't be either!
While we applaud other professions, school secretaries are occasionally overlooked, except for that third Wednesday in April. On Administrative Assistant Day they get flowers, a gift card, or are taken to lunch by the principal. It is their day and it's great to be celebrated. I cherished the homemade cards from the kids. My heart smiled when a first grader said "Happy Cemetery Day" or when I found a new memo pad or hand cream on my desk from a teacher.
Now retired, I'm adjusting to looking at the year in terms of the twelve months, not the school year. These mornings I enjoy hot coffee in a chair without wheels and look back fondly on my secretary days, hoping I made a difference. I also say a daily prayer for educators, students, and their families.
September is here. Classrooms are full. The halls, auditorium, and gymnasium are alive, and the smell of pizza is coming from the cafeteria. In the office, whether you know her name or not, is a lady making sure she can put all the names in the building, whose spellings she double checked when entering them in the computer, with faces she will greet with a smile, regardless of how crazy busy she is.
And her coffee has gone cold.
***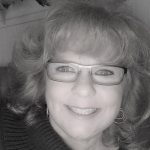 About the author: Freelance writer Dana Wineland O'Rourke retired after wearing the many hats required for her position as a Preschool- Grade 8 school secretary for 30 years. A lifelong resident of Monongahela, Dana has been married to Tim for 44 years. Their two sons and daughters- in -law made the family an even dozen with six grandchildren. She enjoys spending time with family, traveling, biking, gab & grubs with friends, and writing poetry and short stories.