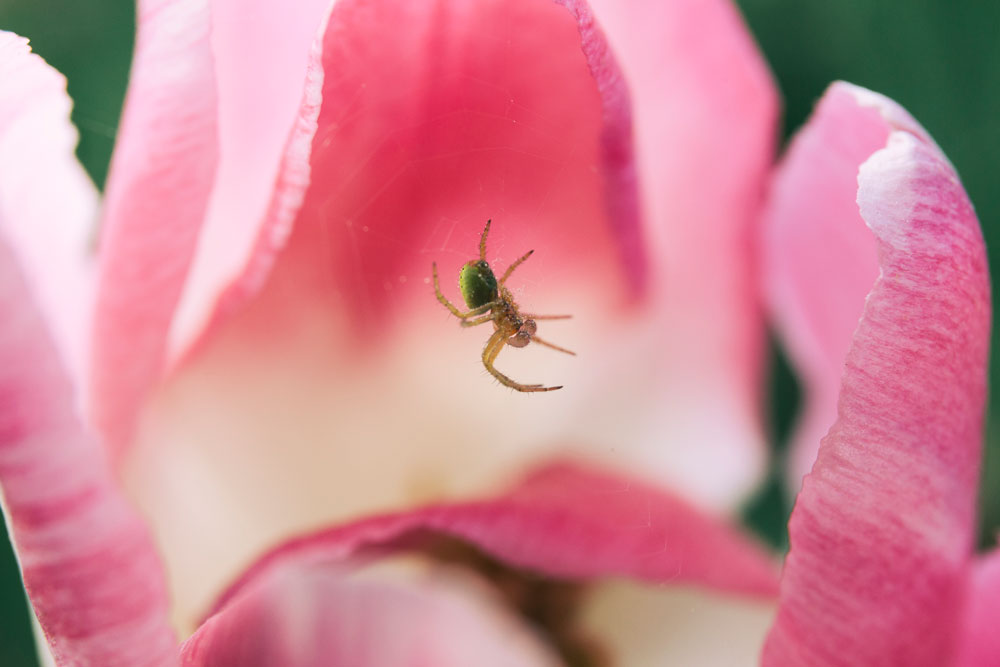 by Beth Dolinar, Contributing Writer
Amid all the solemn pomp and pageantry of the queen's funeral, there was a moment of charming levity. A spider had hitched a ride on Her Majesty's flower-festooned casket. Sharp-eyed mourners noticed, and the clever little many-legged stowaway became Internet famous.
That moment reminded me of one of my favorite poems, by EB White.
The spider, dropping down from twig,
Unwinds a thread of her devising,
A thin premeditated rig
To use in rising.
And all the journey down through space,
In cool descent, and loyal-hearted,
She builds a ladder to the place
From where she started.
Thus I, gone forth, as spiders do,
In spider's web a truth discerning,
Attach one silken strand to you,
For my returning.
The poem is titled, "Natural History," but it's known as "The Spider Poem." White, who wrote "Charlotte's Web," is known to like arachnids, and to write about them. Where "Charlotte" is about friendship and loyalty, that poem is about connection and longing.
In just a dozen lines, the poem captures a feeling of middle-aged parenthood. Our children are grown but not fully on their way; we don't see them every day because they've disengaged from the mother ship. That's how it's supposed to go, but now that we no longer take every breath with our children, we feel somehow stranded and adrift. Maybe even depleted of their oxygen.
My daughter lives an hour away. Every time she visits, she floats into the house on happy air; the breeze of her fills every room. My son lives on the other coast, and I haven't been in the same room with him since last Christmas. I miss him so.
But we are connected, my son and I. He calls me Momma, and always has. Often we'll talk about nature vs. nurture things, and I'll tell him that his innate sweetness was there the moment I first laid eyes on him. That part wasn't the result of his raising. He rode in with it.
And like that spider that rode out with the queen, I've spun a web. I'd like to think I've built the web of family and parenting with skill and patience. I see some of this reflected in my children. Spiders have long been a symbol of those things—skill and patience— and also wisdom and balance, and interconnection.
Maybe interconnection is the most resonant thing—about spiders and parenting, and about that poem. The whole time we're raising our kids, we parents are building something—a web of routine and lessons and examples. That's where all the memory lives, in the silken strands of our diligence and commitment.
I cleaned a spider web from the corner of the garage this week, touched it with a broom and the strands collapsed into bits of nothing. You look at that and think those strands are weak and useless. But they are strong enough to catch what's important, to hold everything together, to keep us connected. Until we return.
***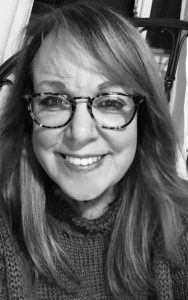 About the author: Beth Dolinar is a writer, Emmy-award winning producer, and public speaker. She writes a popular column for the Washington "Observer-Reporter." She is a contributing producer of documentary length programming for WQED-TV on a wide range of topics. Beth has a son and a daughter. She is an avid yoga devotee, cyclist and reader. Beth says she types like lightning but reads slowly — because she likes a really good sentence.