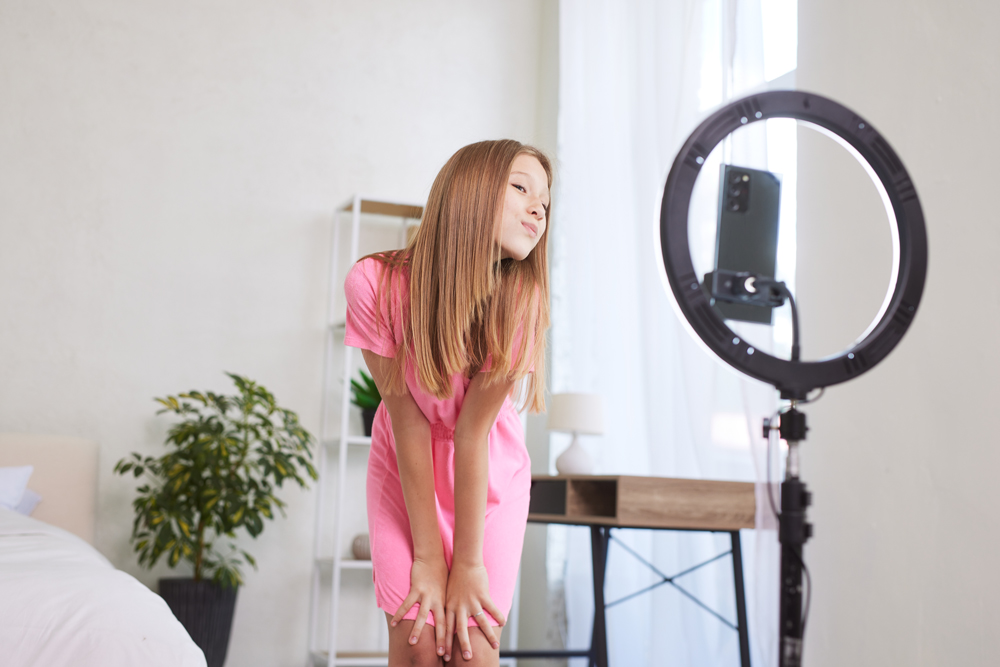 by Dana Wineland O'Rourke, contributing writer
I recently attended a baby shower with my granddaughters. The event gave them a chance to dress up and they looked beautiful. Like all girls in the bloom of youth, they are pretty in that natural, no make-up way that is elusive for anyone whose birth year begins with the numbers 1 and 9.
And, despite their youth, they are experts at glamour. Their command of cosmetics is beyond anything I could have managed at that age. Seeing them so effortlessly using makeup reminds me of my own foray into the world of cosmetics.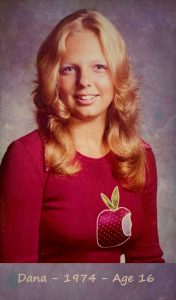 On a warm August 1974 afternoon, I left my house with a fistful of babysitting money and walked my 16-year-old self seven blocks to McCrory's in downtown Monongahela. My mission? Makeup. Most of my friends were wearing it, so it was time to join the club. My mom and grandmas weren't much for makeup. I only saw them with a little lipstick and a compact with pressed powder. As a result, the cosmetics aisle was a bit overwhelming to me. I took a deep breath and completed my mental list.
Cover Girl eyeshadow, pick a blue, any blue will do. I found a nice light shade that matched my eyes, and grabbed an off-white shade, too. So creative of me.
Next, an off brand roll up blush in a pinky peach tone. Pretty.
Maybelline Great Lash mascara sounded like a winner. I chose black to coat my blond lashes.
Last on the list, Yardley lip gloss. I picked it up but had second thoughts. All the girls seemed to use it, but perhaps I could get away with a fingerful of the medicine cabinet Vaseline for free, allowing me to afford a little bottle of Love's Baby Soft Cologne. Tough decision. Eeny, meeny, miney … cologne!
I placed my five items beside the register, counted out my cash, and realized I had enough money to buy a bag of M&Ms to enjoy on the way home. Once there I did a practice face and was kinda proud of myself. I also smelled great! It was a successful shopping trip.
Now that I had makeup to apply, I thought about how best to take it off. My teenage skin care simply meant keeping my face clean with the same bar of Dial, Ivory, or whatever soap my mom could find on sale that our whole family used. A few friends had the popular product Noxzema, whose unique smell woke teens up faster than the threat of your brother eating the last donut. A special facial cleanser would have been a luxury in our house of seven. Soap it was.
Over the years I gathered lots of beauty tips but with no daughters was unable to pass my knowledge along. Fast forward to having granddaughters, and you'd think I'd finally be able to share my expertise. Wrong.
My four granddaughters, ages 6 to 19, are tiny cosmetologists, and with good reason. Their mothers are gorgeous and grew up with mall make up counters where pretty ladies, testers, and samples were plentiful. Their daughters watch them prepare for the day with proper skin care steps, perfect colors, and products to enhance their natural beauty. What they don't pick up from their moms, they certainly learn from YouTube and TikTok. There are tutorials on everything you need to know about masks, exfoliators, and primers. Step by step instructions give you the ideal smokey eye and curled lashes. While I suck my face in to apply blush on the apples of my cheeks, they know about contouring and highlighting. Back in the day I had a few Q-tips and some cotton balls in my vanity. Today the girls have sponge applicators of every shape and size, and more brushes than Picasso.
For our beloved Generation Z girls, makeup is not just about wanting to look prettier, they must be photo ready at all times. That's a lot of pressure. While we boomers and millennials were able to dodge forever memories of our day-to-day appearances, these young ladies can have their picture taken any time by anyone with a cell phone, and they do. Within seconds that photo can be posted for all to see, regardless of the kind of hair day they are having or the monstrous zit on their chin.
What freedom we girls of a certain age had of riding our bikes to a friend's house to play records in their basement and dance away not caring about our appearance. How easy it was to throw our hair up in a ponytail to do a spur of the moment run to the Dairy Queen, without make-up, because your best friend got use of the family car. We tried crazy hairstyles and the occasional eyeliner without the risk of someone sharing it for the world to see. While I'd love to be able to add a photo here of me at 17, fresh faced on the way to band camp wearing a home-made halter top, hot pants, a random siblings socks, Payless sneakers, and my dad's tennis sweatband, I'm relieved there is no public record of that particular look.
We also didn't have brand names and logos to be worried about. We wanted to look cute and fashionable, but did that with what we could afford, and liked. The only tag we were concerned with when shopping was the size and price. Everyone's underwear was white, except for the occasional bra with a pink rosette in the middle or "days of the week" panties which a few friends showed off while changing for gym class. I carried the same navy-blue shoulder purse I bought at Woolworths all three years of high school, feeling no pressure to have a new one. Once in a while a camera would appear and the few photos we have with our pastel t-shirts, platform shoes, and bell bottom pants, are looked upon as treasures. We mugged for the camera, knowing the pictures would be in good hands, not posted for literally everyone, to see. I wish my grandchildren could feel that at ease.
So, the next time you see a pre-teen wearing a bit of mascara and lip gloss, expressing concern about her Walmart sweatshirt, or a high school girl with false eyelashes, a streak of blue in her hair, carrying a Louis Vouttin wristlet, don't judge, be kind. They want to be cute and fashionable just like we did, only in a very different world. Smile at them. Tell them they're pretty. Also, ask if they think your lipstick shade is right for you, because chances are, they probably know best.
***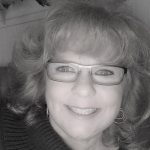 About the author: Freelance writer Dana Wineland O'Rourke is recently retired after wearing the many hats required for her position as a Pre- Grade 8 school secretary for thirty years. A lifelong resident of Monongahela, Dana has been married to Tim for 43 years. Their two sons and daughters- in -law have made the family an even dozen with six grandchildren ages Kindergarten to college. She enjoys spending time with family, traveling, biking, gab & grubs with friends, and writing poetry and short stories.