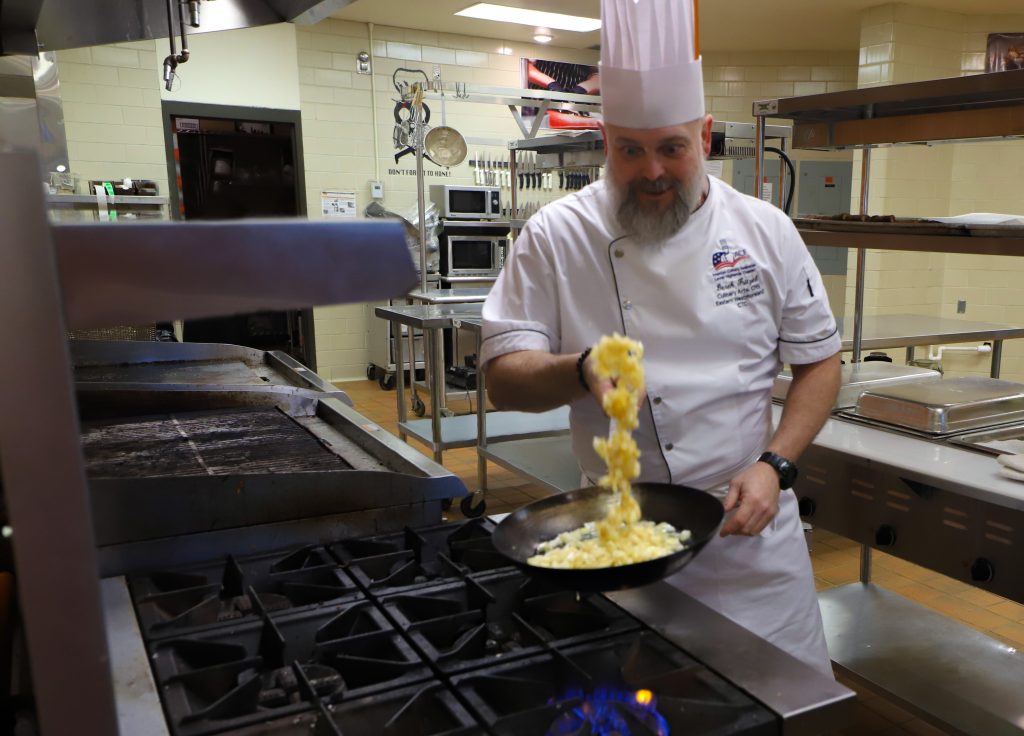 Q&A with Camp Delicious! Director, Chef Derek Fritzel
Budding chefs will whip up mouth-watering creations under the guidance of some of Pittsburgh's top-rated chefs at Camp Delicious! Food nutrition, sustainability, and a farm-to-table approach are part of this year's ambitious curriculum. We sat down with culinary instructor and camp director, Chef Derek Fritzel, to get a preview of what's on the menu for this summer's camp.
Chef Derek, tell us a little about yourself and how you started your career in the culinary arts. Bonus question – what is your favorite thing to cook and why?
Well, it's a long story, but it began when I was in a diaper on my grandparents' kitchen table in a pile of flour. Years later here I am, back in my home state teaching the next generation of young culinarians. The first chef I worked for from age 13 to 18 was from Mexico City. I had always been into athletics as a kid and the kitchen felt normal. It was chaotic but harmonious chaos that just sounded right to me. After attending Edinboro University and working for two more chefs, plus earning recommendations, I decided to attend The Culinary Institute of New Orleans where the worldly culture really opened my eyes. After that, I could not get enough traveling, food, and training. As for my favorite food? I have been asked this question a million times. Regardless of my palate and our guests, I prefer a cheeseburger- give me the works!
What most excites you about leading Camp Delicious this year?
Food, the chefs, the young adventurous culinarians, meeting the students and learning about them, along with what foods they like, learning about the culture that influences their eating habits, and hearing about their exposure to the culinary world! I encourage thinking.
Who are some of the guest chefs joining you this year and what unique talents do they bring to the table?
I am still lining them up. They are quite busy, but I can assure our culinarians that they will be entertaining, knowledgeable, and more than anything else their food will be delicious!
What kind of food will you and the campers be preparing?
Although I was born and raised in the north, my culinary soul belongs to the south. We will break down a farm fresh pig and utilize all parts throughout the week. We will work with fresh jams and jellies, relishes, pickles, fresh pickled greens and salad accompaniments. We will also learn about seafood preparations, beef cuts, and proper cookery. I will try my best to introduce as many culinary techniques as possible, pro tips, and experiences my team of chefs can offer!
Do you have any special trips or plans in store for the campers this summer?
I am working on ideas to visit either working farms, cheese producers and/or farmers markets. Depending on our week and the guest Chef lineup, I will be sure the culinarians of this camp will shop it or pick it, prep it, cook it and plate it.
What do you want campers to take away form their experience at camp? What skills will they have once they leave?
I hope that these young culinarians realize that making time for cooking is vital to our community and family. I believe with the right culinary know-how, and a smart budget, time will be on their side and convenience foods an afterthought, not a forethought.
***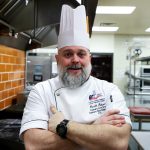 About the Camp Delicious! Director: Chef Derek Fritzel has been on the food scene for more than 24 years professionally from Michelin-starred resorts, hotels, private country clubs, hospitals, restaurants, to acting as private chef, road chef, and chef instructor, to directing food, beverage and accommodations for off-shore drilling ships in the Gulf of Mexico. Well-versed in the hospitality industry, Chef Fritzel began his culinary studies at the age of 13; at 18 he attended Edinboro university to study child psychology. He earned two recommendations to the top schools in the nation before deciding to resign from college and attend the Culinary Institute of New Orleans. Upon graduation his thirst for travel took him home to Pennsylvania, to Atlanta, to Orlando, and back to New Orleans where he gathered accolades for his tv appearances and nationally syndicated radio shows, along with earning notable awards. He is proud to be back home and resides in Ligonier with his son teaching the next generation of young culinarians and giving back to his community as a board member of the ACF Laurel Highlands.