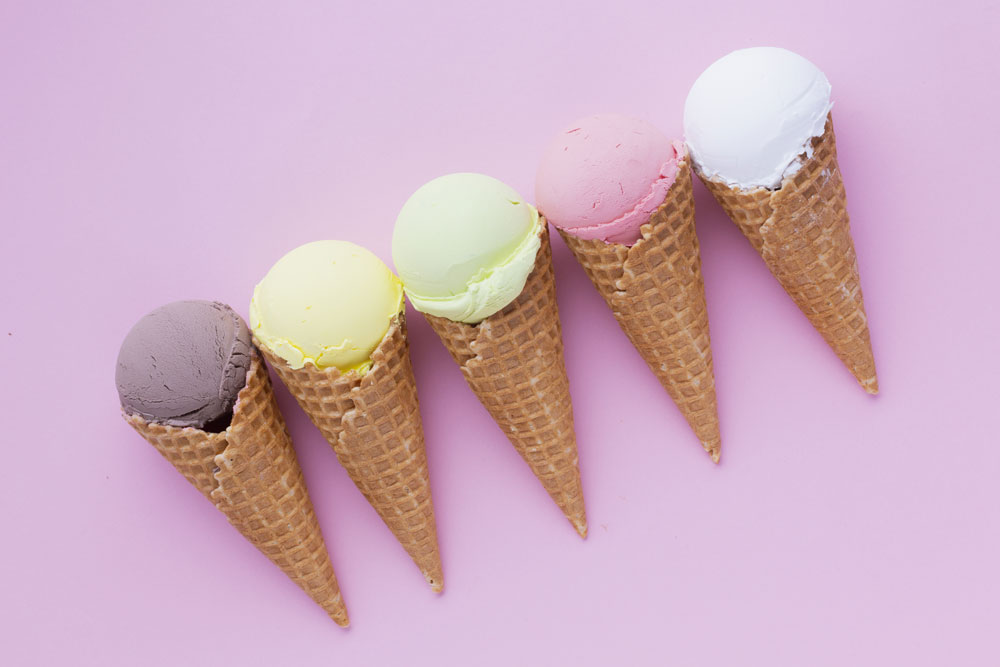 by Dana Wineland O'Rourke, contributing writer
Often an ordinary day becomes extraordinary. My two nieces and nephew spent a great deal of time at our house when they were growing up, much to the delight of my two sons who were about their age. This was especially true in summer because we had a pool. But, this was one of those days where it was almost too hot to swim, and we had no air conditioning.
I told the five kids, "Let's go for ice cream!"
We jumped in the car and headed for The Tasty Twist, a family- owned place where I'd worked during high school. Each kid got a small cone with their flavor of choice and sat in a shady spot to enjoy them. As I paid, I noticed some McDonald's ice cream coupons left over from Halloween in my wallet. Once the kids finished their treat, we loaded back in the car, but rather than go home, I pulled into our local McDonald's drive thru.
"We already ate lunch, " my niece Kim said.
"Oh, we aren't getting lunch." I replied as I waved the five coupons, then shouted into the speaker, "Five vanilla cones, please." The kids were surprised, and thrilled. I mean, who stops for ice cream after getting ice cream, right? I passed the cones around the car to stunned, yet smiling faces, then had an idea. As the kids chatted away and relished their cones, I ignored our street and headed up the hill.
"Where are we going now?" came a voice from the back seat.
I waited a second, then practically laughed the words, "Dairy Queen!"
"Mom, seriously, what are you doing?" asked my son Tim.
"Making a memory." I replied with a smile.
I never heard such an eruption of pure joy from a handful of kids. We stood at the window to order and I'm quite sure at least three of them had drips on their shirts from the previous two stops. This time it was six cones, as I got a well-deserved large chocolate for myself.
Those five kids are all now in their 40's, and this week, that childhood memory was revisited, along with many others, when our family gathered together and those dear nieces and nephew laid their seventy- year- old father Chuck to rest, after a more than decade-long battle with Pick's disease, a frontotemporal dementia.
Chuck got a really big kick out of the ice cream trifecta story when I came clean to him and his wife Kathy, my husband's sister, as they collected their children that hot summer day many years ago. In fact, he got a big kick out of life in general. He was small in stature, but large in every other way imaginable; his heart, his humor, his work ethic.
Dementia is a disorder of mental processes marked by memory dysfunction, personality changes and impaired reasoning due to brain disease or injury. Chuck's symptoms began early. He was diagnosed in his 50s, and his family rallied. He understood the seriousness of the path he was on and asked for prayer. The disease is devastating to the patient and their loved ones. And while they find comfort that he is at peace after a very long good-bye, their hearts are hurting.
After Chuck's diagnosis, his family gave unselfishly to the man who had once given so much to them. Their final gift, a beautiful funeral Mass and lovely luncheon. A slide show played with picture after picture of a happy young boy and proud family man. His smile was ever-present, even in his declining years. His favorite music selections played as we shared our favorite Chuck memories. His son Kevin, who was born on his birthday, gave a heart-warming homage sprinkled with laughter about fishing, gardening, and a face-off with a raccoon. Sometimes the best memories are ordinary days that become extraordinary.
We all hope that when our time on Earth is done, we leave a legacy. You need only look in the eyes of his children and grandchildren to see Chuck's legacy. Listening to the music and stories, and viewing the precious pictures, I thought about the Jim Croce song, Photographs and Memories; and the lyrics.
All I have left are these, to remember you.
You won't have photographs unless you take them. You won't have memories, unless you make them. Why not get busy doing both? Start by taking someone you love for ice cream, as many times as you'd like.
***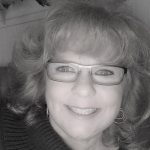 About the author: Freelance writer Dana Wineland O'Rourke retired after wearing the many hats required for her position as a Preschool- Grade 8 school secretary for 30 years. A lifelong resident of Monongahela, Dana has been married to Tim for 44 years. Their two sons and daughters- in -law made the family an even dozen with six grandchildren. She enjoys spending time with family, traveling, biking, gab & grubs with friends, and writing poetry and short stories.