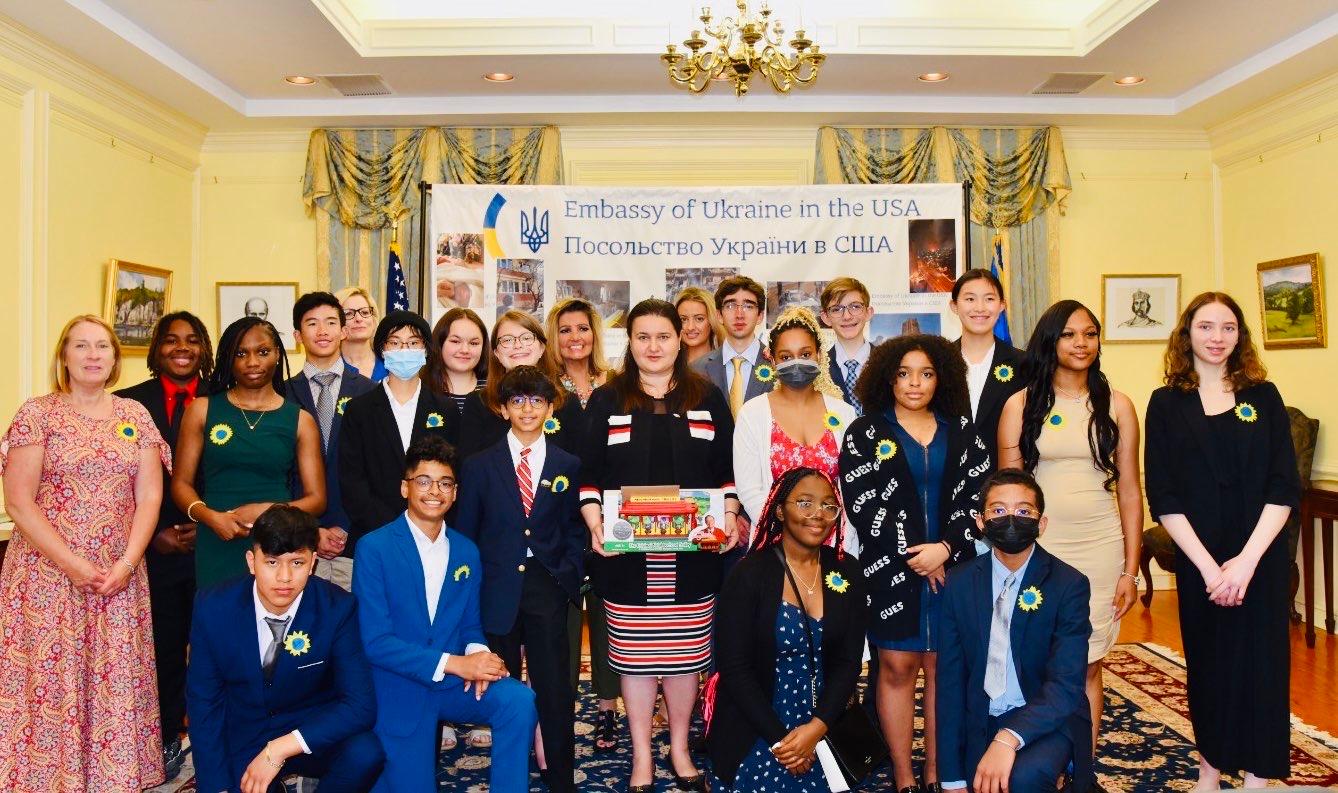 by Debbi Casini Klein, I Want to be an Ambassador Director
The "I Want to be an Ambassador" camp is the only camp of its kind in Western Pennsylvania. Our seven-day summer camp is designed to help teens master the skills of a successful Ambassador, especially the art of diplomacy. For many of our campers, this has been a life-changing experience, some who now have interest in going into Foreign Service or international relations. And many of these skills they learn can be applied to all facets of life.
Through hands-on activities, our campers will spend four days in Pittsburgh learning about new cultures, hearing from government leaders, and immersing themselves in many role-playing situations, all under the umbrella of diplomacy. The following week we will visit embassies in Washington D.C. and meet face to face with international diplomats, tour many monuments and learn about different cultures as we will sit down to delicious ethnic meals.
As Director of the "I Want to be an Ambassador" camp, I am so very excited about our speakers this year. Our campers will have interactive participation with a foreign government crisis simulation, they will put themselves in the shoes of refugees, learn how to fine tune their public speaking skills, demonstrate how to communicate verbally and non-verbally, learn how body language can give off the right or wrong signals, and so much more.
I am equally excited about our two days in Washington D.C. the following week. We will be visiting embassies and meeting diplomats and ambassadors from the Embassies of Ukraine, Singapore, Rwanda and Finland. Last year we were honored to meet with Ambassador Markarova from the Embassy of the Ukraine three months after the war broke out. She was so impressed with our campers that she immediately invited us back!
I welcome all of our new campers for this exciting adventure we will all be taking together!
***
Debbi Casini Klein was the executive producer for the award-winning TV talk-show "Pittsburgh's Talking." She has written and produced television shows on the local and national level and has won many Emmy awards for her work. Deb's commitment to community service continues in her newly elected role as a member of the Churchill Borough Council. She and her husband were married in the Fiji islands followed by a 3-month trip around the world, inspiring her passion for world culture and diplomacy. The experience prompted her to add freelance travel agent to her repertoire for many years. As a lover of food and a variety of cuisines, Deb helped create and lead several food tours in and around Pittsburgh. Deb loves working with students of all ages and is a mom to two children.