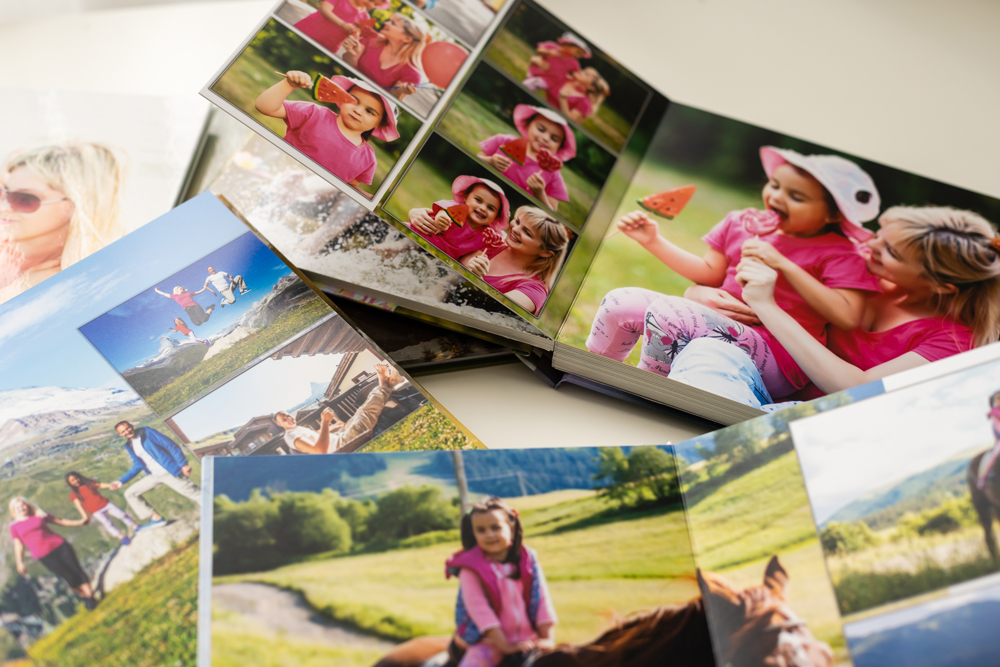 by Dana Wineland O'Rouke, contributing writer
Stories can teach, entertain, and more importantly, allow your legacy to live on. I'm humbled to share that my stories opened the door to address a large group of people during a Morning of Devotion to Mary Prayer Breakfast at my church. When the event coordinator reached out to ask me to be a guest speaker, I was honored.
"What would you like me to talk about?" I asked.
"Your stories are so enjoyable," she replied. "Tell us a story." Her kind words were appreciated. I said yes and searched my brain for a few days to find a fitting story.
I consider myself fortunate to have collected and can recall enough memories to fill The Library of Congress while some of my friends joke that their memories can barely fill a bookmobile. It never dawned on me that not everyone can remember things from their lives in such vivid detail. I only wish my recollection was the type to make me a Jeopardy champion or at least have helped me memorize state capitals in school.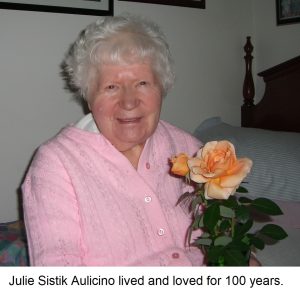 When I took the podium, I asked the audience how many were blessed to have memories of their grandparents. Hands rose around the room as smiles rushed across faces and eyes shone brighter. With no notes to guide me, I shared the story of my maternal grandmother Julie Sistik Aulicino's devotion to Mary, and how, by her words and deeds, she passed that devotion on to me.
As the story grew, I could sense the connection with the audience. When we share our stories, we create room for others to insert themselves into our experience. It felt good to introduce them to my beloved grandma and bring the presentation full circle by speaking about her great, great grandchildren, and their Mary dedication. Before the event was over, several sought me out to thank me for sharing the story, but I can assure you, it was my pleasure. Stories must be told, or they die.
Fifty-two of my stories with photos will be made into a book thanks to a gift from my sons, daughters-in-law, and grandchildren. Every Monday for one year I'm emailed a question of their choice. Topics include the most unusual compliment I ever received, how I met my husband, and what holiday I looked forward to most as a child. It's been fun to revisit those memories and place them in print for my little family.
I've been telling my sons stories since they were babies, putting countless miles on the rocking chair in their bedroom, sneaking a speech in on preteens over spaghetti dinner, and lecturing college-bound guys sipping coffee.
They are men now with families of their own and I hear bits and pieces of the old stories from them and their wives as we create new ones. Our six grandchildren love listening to stories about all of us and making everyone smile with their input. Hearing, "Well that was back in the 1900s," from one of the kiddos brought a burst of laughter we will never forget. Countless oral recollections, and those in print, will help keep memories like that one alive.
I encourage you to keep your treasured memories alive by sharing them with your loved ones. Perhaps you can give the gift of putting them down on paper so they will be preserved. The most important thing is to keep making new memories while you share the old.
One summer afternoon a few years ago, I was slowly pushing my granddaughter Murphy around our pool on an inner tube. It was quiet for several minutes, and then she spoke.
"Gram."
"Yes," I replied.
"When I grow up and have kids, I'm going to tell them all about you."
"Awe. That's so sweet." I whispered.
Then my heart chimed in, "I'm counting on it, little one. I'm counting on it."
***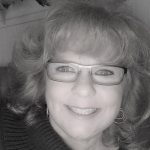 About the author: Freelance writer Dana Wineland O'Rourke retired after wearing the many hats required for her position as a school secretary for 30 years. A lifelong resident of Monongahela, Dana has been married to Tim for 45 years. Their two sons and daughters-in-law made the family an even dozen with six grandchildren. She enjoys spending time with family, traveling, gab & grubs with friends, biking, and fitness classes at the YMCA.