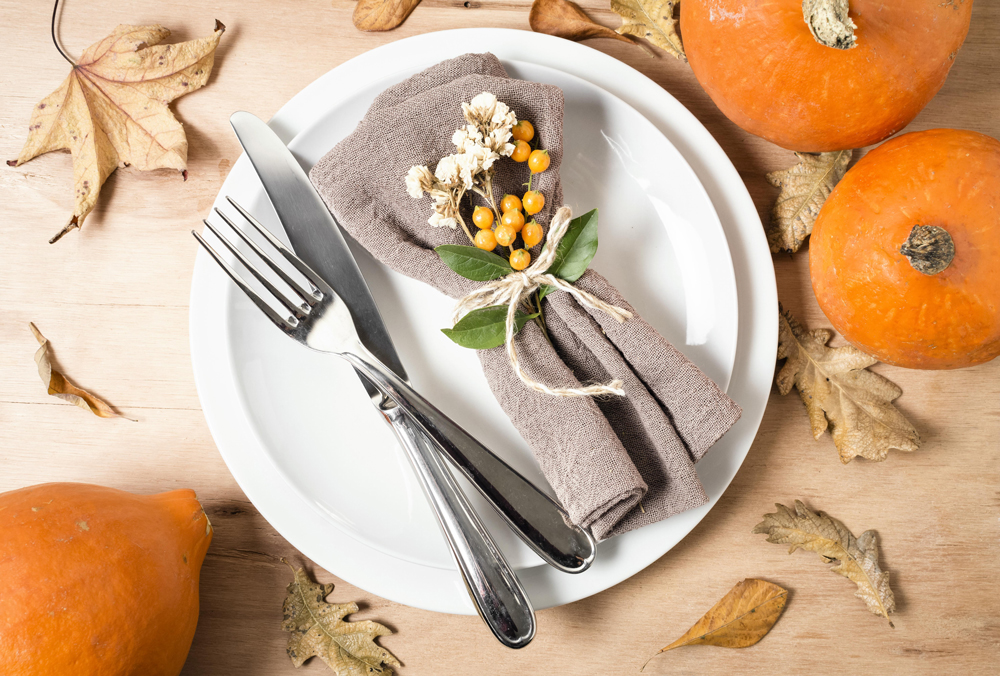 Pescatarians — Vegans — Vegetarians — you can survive the holidays!
Is it hopeless being a vegetarian or vegan over the holidays? No. Can it be somewhat difficult? At times, yes, especially if you are a vegan, which has greater restrictions. As someone who is a pescatarian — I don't eat meat, but I do eat fish—I do understand some of the challenges. I've had relatives say "oh, c'mon Deb, it's Thanksgiving — you HAVE TO eat turkey!" Or "It's Christmas day, you can give that up on Christmas day!" No, no and no! This is the lifestyle that I chose more than five years ago, and I will not succumb to family pressure and take a mini-break from it. I've chosen it and I'm sticking to it.
Here are some tips that may help you get through the holidays:
Be prepared for questions — especially if you're with relatives you may not see very often and do not know your dietary restrictions. And do not be surprised if they just do not understand. It's OK and no need to belabor the point when they just don't get it. But put a stop, in a diplomatic way, to any disrespect to your lifestyle, and move on from the conversation. It's best to just try and avoid vegan/vegetarian talk at the table in general.
Consider hosting yourself, that way you can control the situation, have a nice variety of foods for everyone, but also have food you will enjoy.
Do not arrive hungry at any holiday gathering. You may have limited options, so it is a good idea to not be starving, then disappointed.
Don't be a Debbie Downer at the table — be happy even if your selections end up being very limited.
Usually holiday gatherings (Thanksgiving of course) have so many side dishes, that you can make a good meal out of that.
Offer to bring a main dish, and make it a good one that you love and others will love as well. Many people are trying to cut back on meat; this is an opportunity to introduce them to great food that they normally would not eat. Chances are they will be very surprised how yummy it is!
And most importantly, celebrate the season!
***
Debbi Casini Klein was the executive producer for the award-winning TV talk-show "Pittsburgh's Talking." She has written and produced television shows on the local and national level and has won many Emmy awards for her work. Deb's commitment to community service continues in her newly elected role as a member of the Churchill Borough Council. She and her husband were married in the Fiji islands followed by a 3-month trip around the world, inspiring her passion for world culture and diplomacy. The experience prompted her to add freelance travel agent to her repertoire for many years. As a lover of food and a variety of cuisines, Deb helped create and lead several food tours in and around Pittsburgh. Deb loves working with students of all ages and is a mom to two children.