Create Your Own Cultural Bridges
By Susan Brozek Scott, Director, "I Want to be Ambassador!" Camp
Let's face it, it's human nature to gravitate toward people we have things in common with in life. You have friends who may have similar interests as you, friends who grew up near you, friends who see eye-to-eye with you on any number of topics. Undeniably, there's a clearly comfortable feeling in being around them, they seem to automatically understand "where you're coming from" and there's not much, if anything, you have to explain. Simply put, they "get" you and you "get" them; your friendship is breezy and easy, like slipping seamlessly into your favorite pair of soft, well-worn jeans.
In my own life, I've been fortunate to have friends like that, friends that I've kept and cherished since childhood, who are near and dear to my heart. Decades have gone by since we first figured out all the myriad of things we had in common and we stay in touch to this day, much to our mutual laughter, occasional tears and endless joy.
I hope in your life, you will have great friends like that, who will last a lifetime. But beyond that, I also hope this.
I hope you will also make great friends, who are different than you in every possible way; friends who have different interests, different backgrounds, friends who grew up in a different neighborhood, or a completely different culture.
Friends who may have come from across your city or across the globe who look nothing like you, friends who may still be trying to find that exact word in the English language that describes how they feel. Friends who may practice a different religion, who wear clothes you do not have in your closet, friends who live with a physical or mental challenge that you personally have not experienced. That is my hope for you.
So, by now you may be asking yourself, "Why go out of my comfort zone? I can chill with my friends and that's that. I don't need to create my own personal U.N. "
That's absolutely true, and certainly, that is your right. It's YOUR life.
But here's some food for thought, in the event you'd like to try a different, and frankly, exciting, life-enriching, eye-opening diet. In my own personal trip around this planet, which has included 28 years working in broadcast TV, diving off a career cliff into the world of a female entrepreneur, and working in my spare time as a Multimedia Producer, I've seen and experienced, well, a lot. The totality of those experiences and their impact is a subject for another day. What I can say today that I've learned unequivocally, is this.
"If you really want to learn something in life, talk to the people who are least like you."
That thought bolted into my mind on April 6 of this year, so strongly and with so much force, that I had to write it down. I was in the midst of booking speakers and presenters for Ambassador Camp and reaching out to foreign embassies that we contact each year to arrange for our teenagers and staff to visit. There's an incredible deal of thought and research that goes into everyone we reach out to.
We challenge ourselves every year to stay on top of current events and global issues, and we request visits to foreign embassies and/or U.S. government entities located in Washington, D.C., that can enrich our students by letting them experience a different perspective than they may get in Pittsburgh, or online, in print or on TV. There is nothing comparable to learning and listening in person to a foreign or top U.S. diplomat talk about their unique experiences, views, professional duties and challenges while at the same time, watching Luminari teens observe and interact with them.
"It's like stepping into a history book, while history is being made."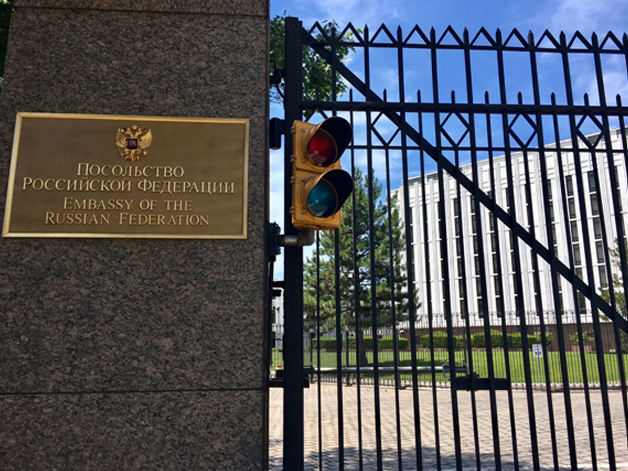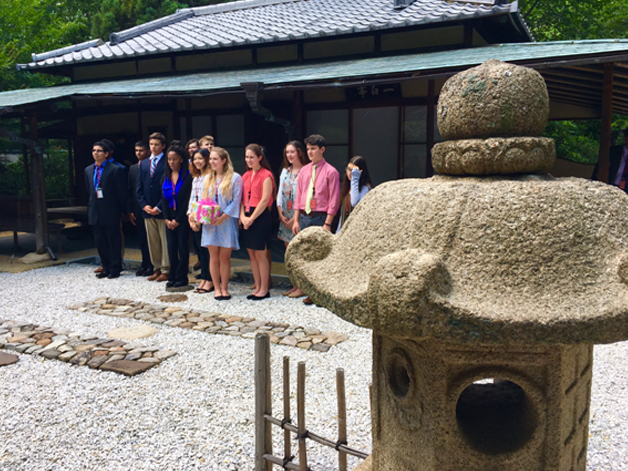 Picture yourself at a foreign embassy in our nation's capitol while global issues between a foreign government and the United States of America are front-page news. Luminari Ambassador Camp teens have been in that exact situation, as
current events of a given day began to unfold. It's a real life, priceless education that teens can build on now and in the future. It may encourage some teens to go into Foreign Service, representing the United States in our embassies overseas. It may encourage other teens to read more, to listen more closely to a variety of viewpoints before forming opinions on local, state, national and international issues. It is, in essence, a rare, new gateway to the world, an opportunity to start building a broader foundation for their future.
Let me leave you with this.
We live in a country where we have the fundamental freedom to choose so many things that ultimately, make up the fabric of our lives. My childhood & lifelong friends have taught me to love, cherish and never let go of the people who simply understand you and accept you for who you are. But it has been many unique people quite different from me, who added knowledge, broad strokes of color and compelling cultural content and a fresh, unique perspective that made me see a world so much bigger than I ever could have imagined.