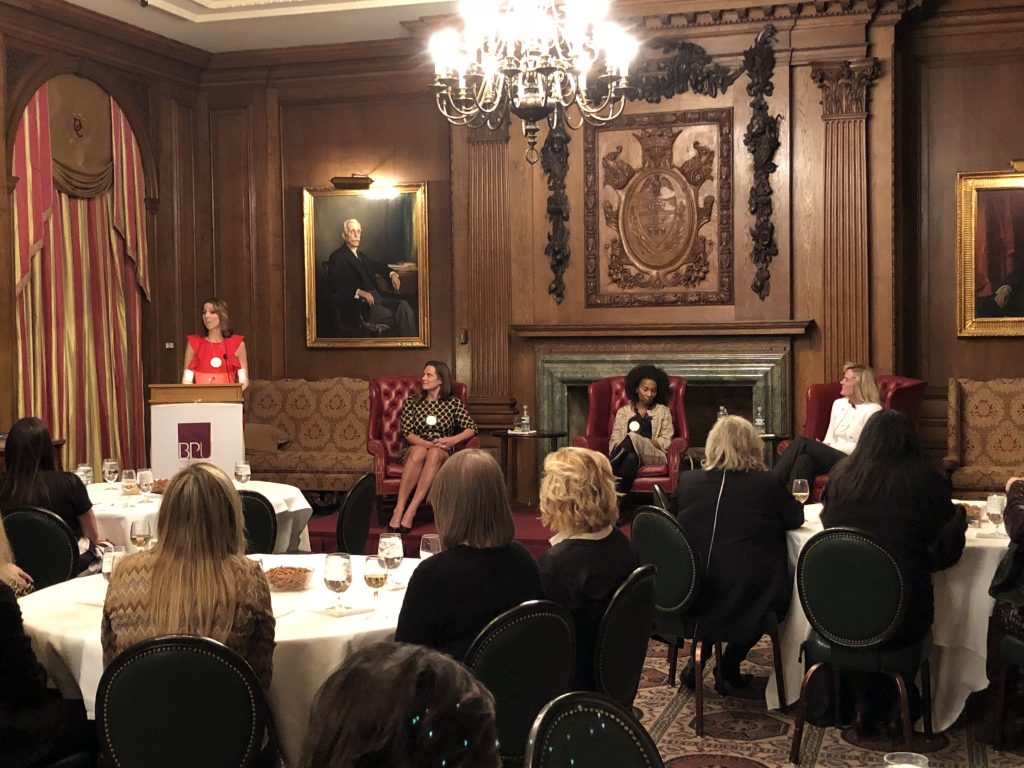 Winston Churchill once said, "Courage is what it takes to stand up and speak, and to sit down and listen." Today we spend more and more time communicating with each other through texts, emails, snaps, and tweets than actually speaking and listening through face to face conversations. "Speak and Tell!" Camp Director Newlin Archinal, recently shared some thoughts and insights on this growing trend with LUMOS! including her plans to inspire teens participating in "Speak & Tell!" to find the fun in telling their stories to each other, in groups and in front of an audience.
LUMOS!: Why did you decide to join Luminari this year as the Director of Speak & Tell!?
Newlin: The core of "Speak & Tell!" is near and dear to me; when I first became a television journalist and anchor I was petrified to speak in public! (Go figure). But I had to teach myself how to get over my fear. Over time I discovered that when I had to interview people, I loved learning about their personal stories. For me, it was like lifting the hood of the car and discovering how people think and what drives them, and that has been an invaluable skill in my current role as a financial advisor.
LUMOS!: Can you elaborate?
Newlin: Speaking in public is a really genuine fear. It ranks up there with a fear of spiders and snakes, even death! When it comes to advancing in our professional lives, public speaking and confidence can stand in the way of opportunities and keep us from achieving our aspirations to become leaders and CEOs. There is research that suggests a fear of speaking has a 10 percent impairment on wages and a 15 percent impairment on promotion into management.
LUMOS!: So,it's not just about giving a speech, rather it's communicating at various levels. What more can you tell us about that?
Newlin: That's right. Remember show and tell in pre-school? We learn at a young age how to get up and share a story with our peers. But…we never revisit it until we are teens or young adults. By then, we find out we need to interview for internships, entrance to college, and jobs. We will be revisiting this important part of our development and help empower kids to be the best versions of themselves before they start their professional careers.
LUMOS!: Can you give us a sneak peak as to how you will do this?
Newlin: The kids will participate in activities designed to provide them with lifelong skills around speaking and listening. Part of this will be putting what they learn to the test. In addition, we have confirmed some great guests speakers to share their stories and experiences. Most exciting, our newly "enhanced" teen orators will receive feedback on the last day from local CEOs and business owners.
***
Summer is just days away! Speak & Tell! is a great way for TEENS to take advantage of the season by gaining self confidence and skills that will have long lasting impact. To sign up for Speak & Tell! or learn about all of our unique summer camp opportunities for teens, call us at 412-877-1888.