by Camille Traczek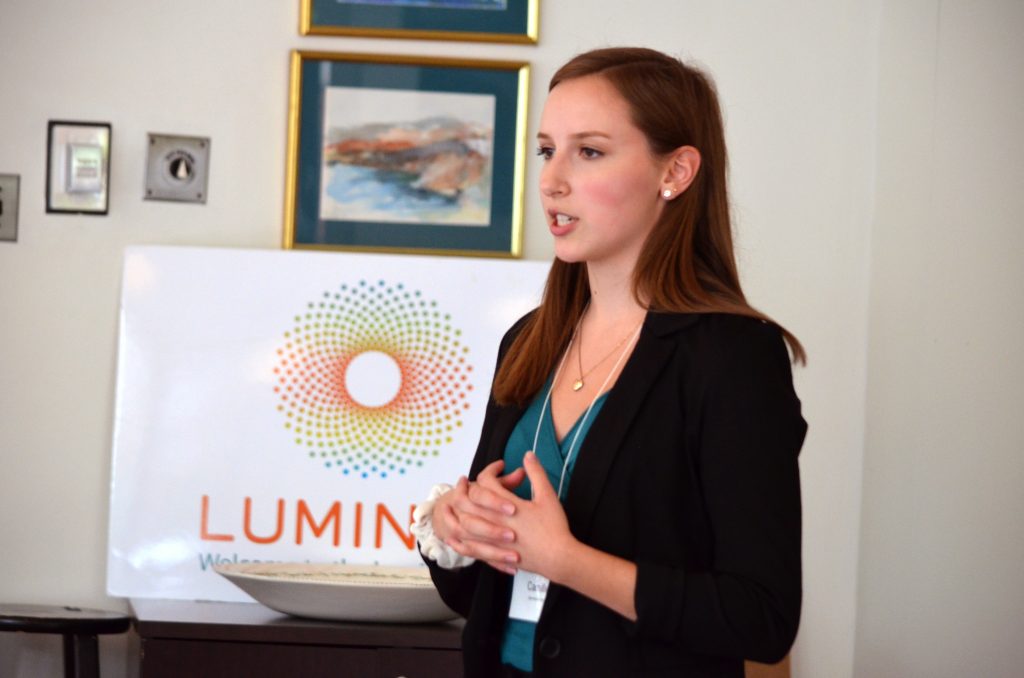 Luminari Operations Intern" width="605" height="401">
Luminari is an organization with the goal of broadening minds, inspiring innovation and promoting community engagement. Although that may be the goal for students at the camps, I found that Luminari broadened my mind and inspired me in ways I never expected. This past summer, I had the wonderful opportunity to work as the Operations Intern for Luminari, as well as the teaching assistant for the I Want to be an Ambassador! Camp. Considering that this was my first internship, I really was not sure what to expect. My mom told me my primary job would most likely be getting coffee orders, and my dad told me I would just be doing the work no one else wanted to do; however, I quickly found that my main job was to help the campers learn, which often led me to learn as well.
Whenever I was not sending emails or organizing lunch for the day, I was learning. I learned from many of the amazing guest speakers that came to Luminari's camps, the topics of which ranged from the Chinese language to how to properly fabricate a chicken. I got to submit questions and listen to some of Pittsburgh's most well-known business leaders answer them; however, the lessons I learned from the campers stick with me the most. From the students of I Want to be an Ambassador! Camp, I learned that cultures and experiences greatly influence one's perspective, and that diplomacy simply consists of listening to those perspectives. From the students of Speak and Tell! Camp, I learned that there is nothing easy about speaking out for what is important to you, but it will always be worth it. From the students of Camp Delicious, I learned that food is one of the greatest ways to connect with other people. Lastly, from the students of Teen Writer! Camp, I learned to look at everyday life with interest and passion, for inspiration can come from anywhere.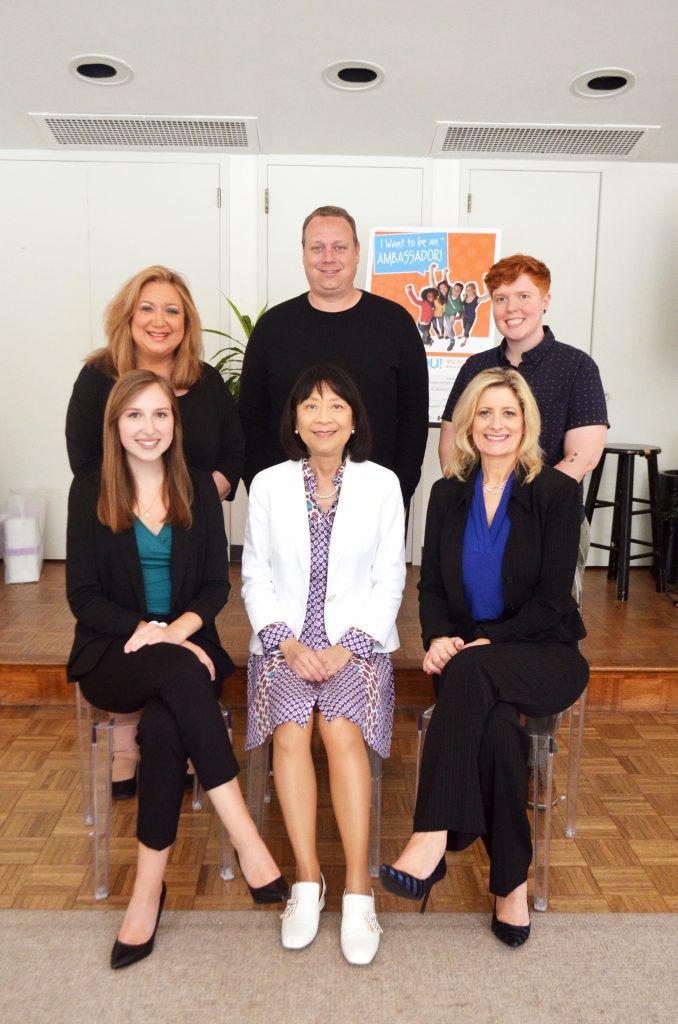 My role as Operations Intern and Teaching Assistant made me grow in ways that were occasionally uncomfortable for me, but I am grateful for that experience. As a political science and public policy major, I have always heard about the importance of networking, but I often felt too shy to approach anyone. As the teaching assistant for I Want to be an Ambassador! Camp, I had the opportunity to meet ambassadors at several embassies in Washington, D.C., and I knew I had to make the most of it. By the end of camp, I felt confident enough to begin a conversation and establish a connection with such important leaders. At one point, I was asked to speak to the campers about whatever I felt was important for them to know, and I chose networking. Although the thought of speaking to a room full of people initially made me panic, the experience forced me out of my comfort zone, and I look back on it with pride.
I am so grateful to Luminari for giving me the opportunity to visit so many embassies in Washington, D.C. and see my education play out in real life. Although the job could be challenging at times, every challenge was an opportunity to learn, and these lessons will stick with me as I continue my academic and professional career.
***
Camille Traczek (2019 Operations Intern / Teaching Assistant) is an honor student at Gettysburg college who brings her love of politics, foreign languages and writing to the Luminari team. Camille's leadership and team-building skills will serve her well as our operations intern. She's majoring in political science and public policy and is a member of Students Against Sexual Assault. Gourmet baking is one of Camille's many talents. She also has a gift for writing. Camille is a three-time Silver Key winner for poetry and short stories from the Scholastic Art & Writing Awards program.