Recipe courtesy of Chef Roger Levine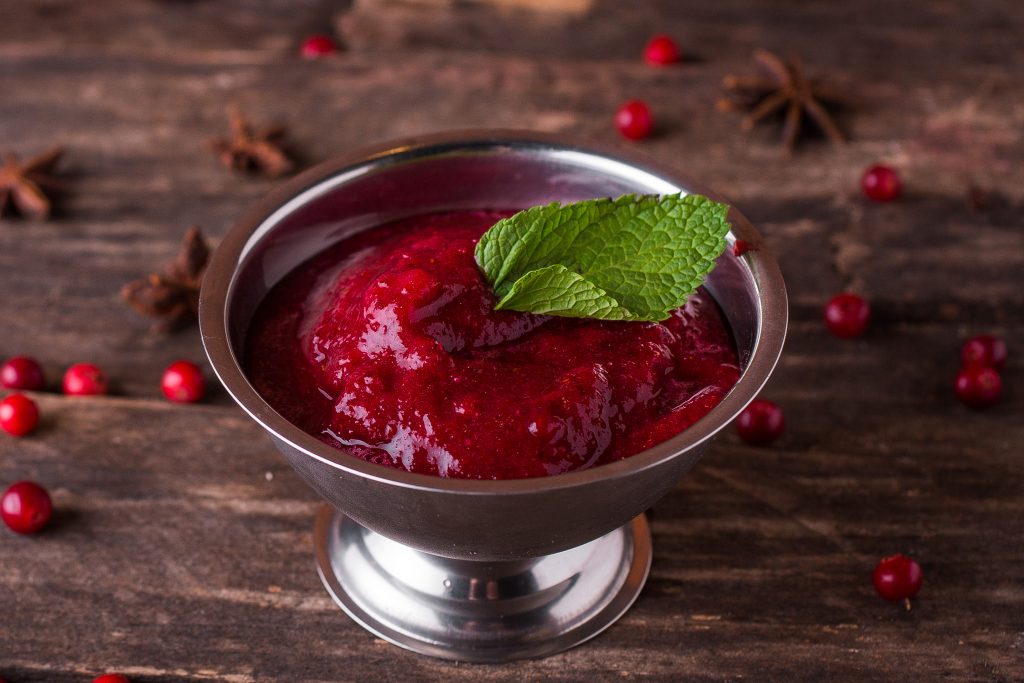 Cranberry Relish Recipe courtesy of Chef Roger Levine, Camp Delicious! Director and Associate Professor of culinary arts at the Community College of Allegheny County.
Ingredients:
12 oz bag fresh ( or frozen ) cranberries
1 cup granulated sugar
3 strips of lemon zest
2 tablespoons water
1 tablespoon lemon juice
Directions:
Place all ingredients in a sauce pan and heat over a low temperature, dissolving the half the sugar
Leave on heat for approx. 12 minutes to soften cranberries
Increase the heat to medium and cook cranberries until they burst, stirring occasionally, about 10 minutes
Add remaining sugar and salt and pepper to taste
Cool to room temperature before serving.
Enjoy!!