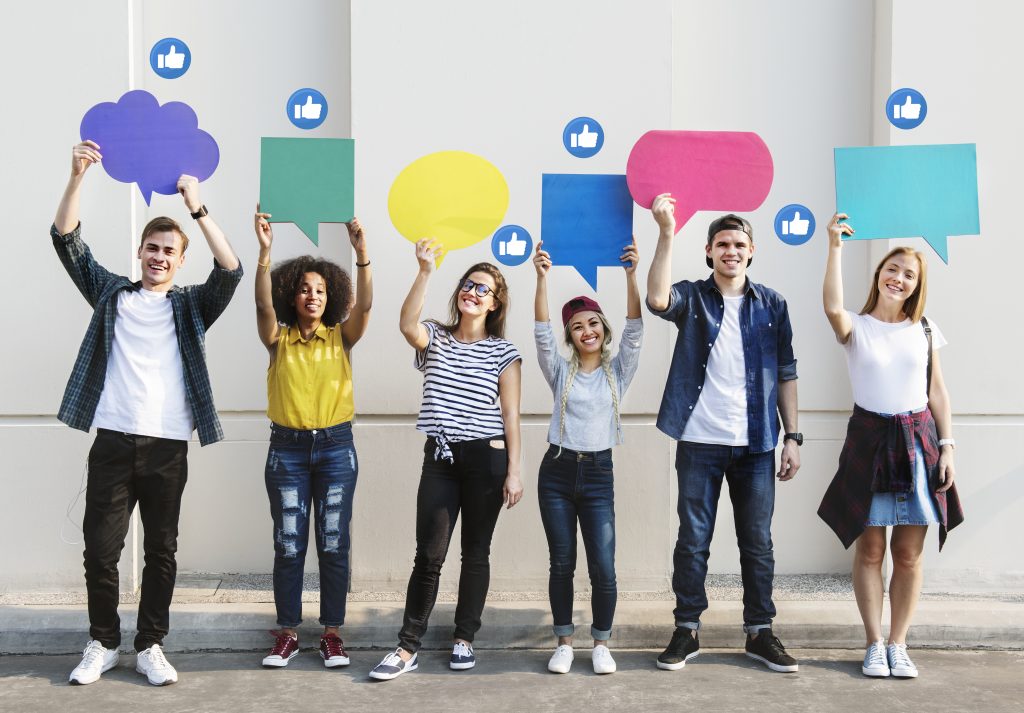 by Sheila Hyland, Operations Manager, Luminari
Anna came into our lives at the end of summer 2019. The situation was meant to be a temporary arrangement until a permanent host family could be found for our German exchange student. About four days into her stay, we knew we couldn't let her go. And that is how, three weeks after our last child moved out of the nest, we found ourselves taking another teenager under our wings.
Less than 24 hours after setting foot in Pittsburgh, Anna experienced what few German teens have witnessed: an all-American high school football game full of excitement and pageantry. It was the start of her immersion in American teenage culture as an 11th-grade student at North Hills High School. She checked off a list of firsts.
Homecoming dance [check]
School play [check]
School clubs [check]
Riding a school bus [check]
Kennywood Fright Night [check]
Hanging out at Sheetz! [check]
It hasn't been cultural shock for Anna as much as it has been a cultural awakening for this curious, bright and effervescent 16-year old student. Anna is 4100 miles from her small hometown of Donaueschingen, Germany, about an hour's drive from Stuttgart. Pittsburgh appeals to her passion to explore bigger cities, broader ideas, and to investigate whether American teens really are like the stereotypical teens portrayed in TV shows (she says in some ways they are and in some ways they aren't.)
The American high school experience is quite different than what Anna is used to in Donaueschingen. She says a typical German school day starts at 8 a.m. and ends on most days at 1 p.m., at which time students head home for lunch, their biggest meal of the day. There is no school cafeteria, and there are no school sports or clubs. Anna says German academics are rigorous, and there is no such thing as school spirit, mascots or even school-sponsored events. All courses are taught in one classroom. And there are no multiple-choice tests! Anna opined that American teachers seem to have more interest in helping their students to succeed than the teachers back home.
There are some stark differences in the lives of American and German teens. German teens are allowed to drink beer and wine at age 16 but aren't eligible to get their driver's licenses until age 18. American teens engage in much more small talk than those in Germany, and acquaintances in Germany would not be called "friends" as they often are here in America. German teens are more guarded in how they approach people, particularly strangers. They typically would not comment on a person's appearance or clothing. Anna also points out that German teens in general appear to be more concerned about the environment than their American counterparts.
I marvel at how quickly Anna has adapted to the cultural shift and to her new Pittsburgh surroundings. She has cultivated more than a dozen friends whom she spends time with at every opportunity. Observing Anna with other American teens, their similarities are far greater than what sets them apart. They love to Snapchat, watch YouTube, dance, shop, do homework and watch TV shows and movies together. They are simply teenagers doing what all teenagers around the world should be free to do: laugh, learn, grow and live for the moment with an eye toward the future.
This month we celebrate Anna's 17th birthday. Soon we'll sit down together with family for her first American Thanksgiving and Christmas. Welcoming a foreign exchange student has been a transformational experience. It's made the world seem a little smaller, a little less intimidating and a lot more approachable. They may not speak each other's language, but observe a teenager from any culture and you realize that their hopes and dreams are often in alignment. Which gives me a renewed sense of hope that our global future is in perfectly capable hands with Anna and other astute, like-minded teenagers of the world.
***
Anna is part of the Academic Year in American exchange program which has brought more than 30,000 international students to the U.S. since 1981. She will be with Sheila and her family until June 2020.