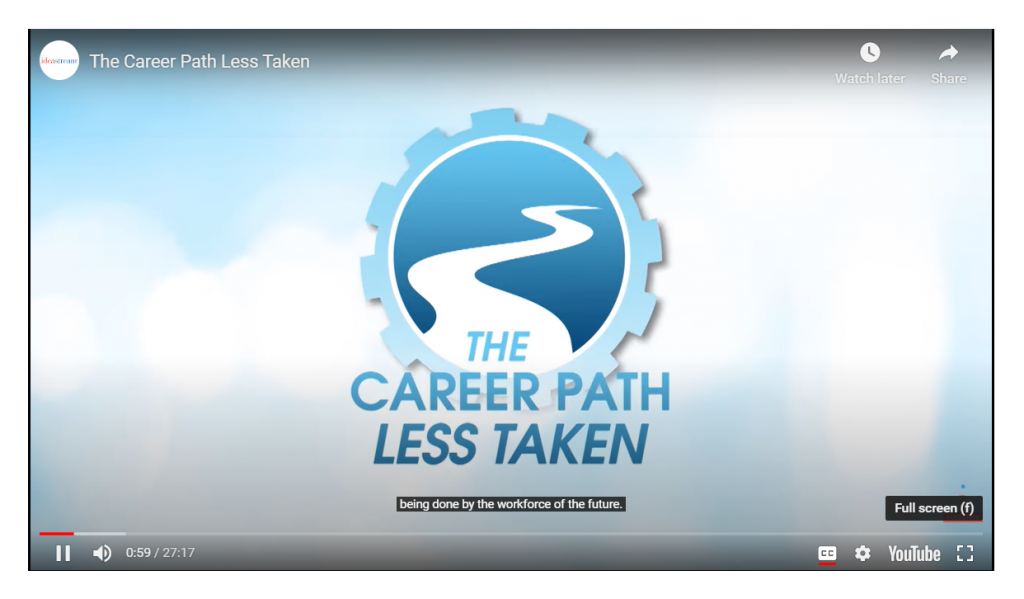 A half-hour documentary produced by Luminari contributor Gina Catanzarite was recently honored with two regional Emmy Awards from the National Academy of Television Arts & Sciences Lower Great Lakes Chapter.
The Career Path Less Taken received an Emmy in the category Outstanding Program for Children/Youth/Teens; and Catanzarite earned an individual Emmy Award in the Researcher/Writer category for her work on the documentary. Earlier in the year, the program was also honored by the Ohio Associated Press Awards in the Best Documentary category.
This documentary examines alternatives to 4-year college degrees, and celebrates the nation's skilled workforce. It was funded by the Corporation for Public Broadcasting as part of its American Graduate series, and Catanzarite produced the program for WVIZ/ideastream, Cleveland, Ohio's public television station.
Click here to watch The Career Path Less Taken: https://www.ideastream.org/education/american-graduate/the-career-path-less-taken
By the way, Catanzarite's work frequently explores themes about the intersection of education and workforce development. It is a topic that she also wrote about in the May issue of LUMOS! Click here to read the full article and find resources to learn about the wide range of options young people have for educational pathways after high school. https://www.luminari.org/2020/05/14/celebrating-our-skilled-workforce/