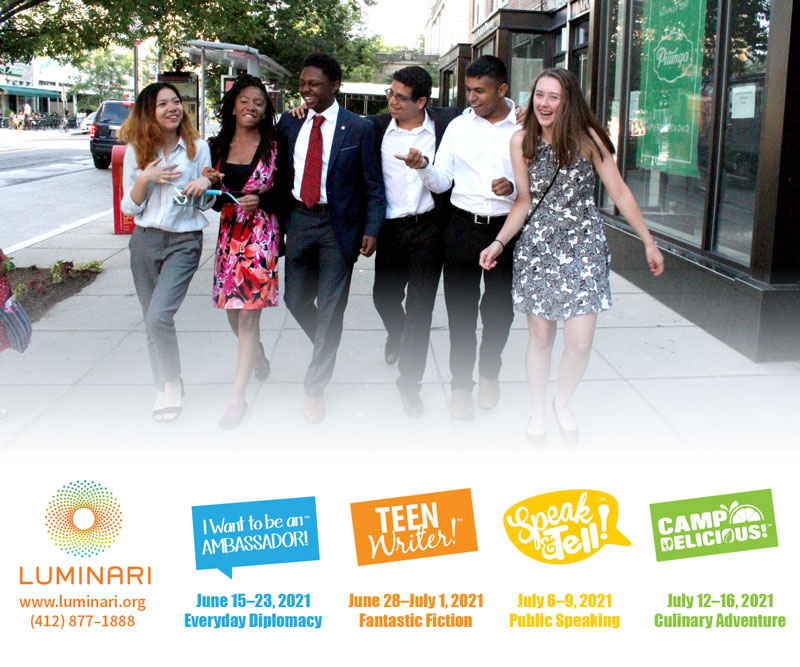 Now more than ever, teens need to safely explore new perspectives that challenge the status quo and immerse them in mind-broadening, hands-on learning activities. With an emphasis on cultural diversity, mindfulness and inclusiveness, Luminari Summer Camps will help your teen connect with others with compassion and respect in order to meet the demands of our chaotic world. By enrolling your teens in one of our four in-person summer camps, you will be giving them an opportunity to grow and thrive with others. Meet our new and returning Luminari Camp Directors and Staff below. They are eager to welcome your teen back to our four unique in-person summer camp experiences.
Financial aid scholarships are available to those who qualify. For more information, or to apply call 412-8771888.
I Want to be an Ambassador! June 15 to June 23, 2021 (UNDER NEW LEADERSHIP)*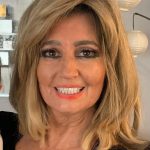 DIRECTOR: Debbi Casini Klein was the executive producer for the award-winning TV talk-show "Pittsburgh's Talking." She has written and produced television shows on the local and national level and has won many Emmy awards for her work. She and her husband were married in the Fiji islands followed by a 3-month trip around the world, inspiring her passion for world culture and diplomacy. The experience prompted her to add freelance travel agent to her repertoire for many years. As a lover of food and a variety of cuisines, Deb helped create and lead several food tours in and around Pittsburgh. Deb loves working with students of all ages and is a mom to two children.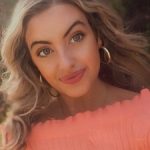 OPERATIONS INTERN: Jacqueline Napier is a rising college senior who brings a varied background and much enthusiasm to our summer camps. The Upstate New York native is pursuing a degree in Communication Rhetoric and Legal Studies at the University of Pittsburgh and has experience in public speaking, writing and politics (she was an intern for a State Senate candidate in NY and a for a judicial clerk). Jacqueline is a recipient of Attorney General Eric Schneiderman's Triple "C" Award and the George Eastman Young Leaders Award. She is also an Executive Board member with Phi Sigma Pi National Honor Society. Jacqueline is excited to be with us this summer and said, "I am passionate about encouraging and empowering young people to make a positive impact in their global community. For this reason, I am thrilled and most appreciative of the chance to join Camp Luminari this summer. I am looking forward to assisting campers and camp staff in creating a positive educational experience!"
* Please note only 3 SPACES REMAIN in the 2021 I Want to be an Ambassador! summer camp.
Teen Writer: Fantastic Fiction! June 28 to July 1, 2021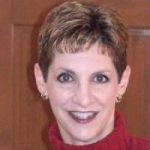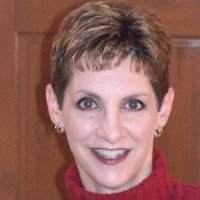 DIRCTOR: Gina Catanzarite is an award-winning television producer, writer, and educator who has worked both nationally and locally in her fields since 1987. Currently, Gina operates her company, Arania Productions, in Pittsburgh, Pennsylvania. She counts multiple Emmy awards among her many professional honors. Gina writes and produces a variety of talk programs and documentaries and subject specialties include public affairs issues, science/health topics, education topics, and workforce development. She currently is the producer of the talk show iQsmartparent, airing nationally on PBS. Gina also has been an adjunct faculty member at Point Park University in Pittsburgh since 2006, teaching a range of broadcasting writing, copywriting, and on-camera performance classes.
Speak & Tell! July 6 to July 8, 2021
CO-DIRECTOR: Michelle Wright's passion for story-telling is evident as an Emmy-award winning journalist and long-time anchor of WTAE-TV's top-rated morning newscast. As an inspirational spokesperson she champions many causes and lends her talents and expertise as an emcee to local charities. When she's not on-air, Michelle spends her time as a beekeeper, adjunct university professor and mother of two college-age children.
CO-DIRECTOR: Michael Bartley's prodigious career has taken him from anchoring and reporting the news to host and Emmy-award-winning managing editor of WQED Multimedia to his current role as Director of Development and PR at East End Cooperative Ministry. Michael is also President of Bartley Media, a full service video and digital production firm. Michael says he's "so thrilled to be returning to Speak & Tell Camp this year!"
Camp Delicious! July 12 to July 16, 2021 (UNDER NEW LEADERSHIP)*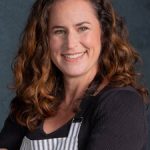 DIRCETOR: Chef Erika Bruce is new to the Luminari kitchen for 2021! Erika worked for years as a pastry chef in the San Francisco Bay Area and Boston before embarking on a 20-year career developing recipes and writing about the process for publications including Cook's Illustrated, Cook's Country, and Milk Street magazines. She also appeared as a regular cast member on several TV cooking shows. Erika launched her bakery, Le Beau Gateau, after relocating to Pittsburgh.
CO-DIRCETOR: Beth Taylor runs the teaching kitchen at Sampson Family YMCA. A graduate of Chatham University's Master of Arts in Food Studies program, Beth has led food tours and has done freelance food writing. She's also an instructor for 412 Food Rescue's Cooking Matters food education courses. After getting her undergraduate degree in child development and child care, Beth spent many years working with children.
* Please note Camp Delicious! is SOLD OUT for 2021! Please call 412-877-1888 to join our waiting list. Below are some highlights that our 2021 Teen Chefs will experience this summer:
The culinary world is so much broader than the restaurant kitchen! Food offers many opportunities beyond socialization and nourishment; it can be a vehicle for social change, the preservation of ethnic and personal identity and history, community activism and social change, and for creating a sustainable and healthy environment. Fortunately, Pittsburgh is rich in all of these areas.
During this week-long cooking camp, we will walk campers through the various culinary influences (e.g., Indian, Italian, Asian, and Eastern European) in the Pittsburgh area, from distant to more recent past, as well as the amazing, positive work being done in the present. Through our daily culinary lessons founded in common and practical techniques, Camp Delicious will provide participants the opportunity to think more broadly about our food landscape in the Pittsburgh area. Additionally, by inviting daily lunchtime speakers, such as Hal B. Klein of Pittsburgh Magazine and Community Kitchen Pittsburgh, the students will engage in conversations that highlight some of the avenues that food provides. We will also have talented guest chefs, such as Jay Iyengar of Popping Mustard Seeds and Chris Fennimore of QED Cooks, who will demonstrate cuisine-specific techniques. Our campers will walk away with an entirely new outlook on food and cooking that will last a lifetime.
***
To learn more about our exciting, fun and unique 2021 Summer Camps for Teens, or to apply email us at luminari@luminari.org or call us at (412) 877 -1888.