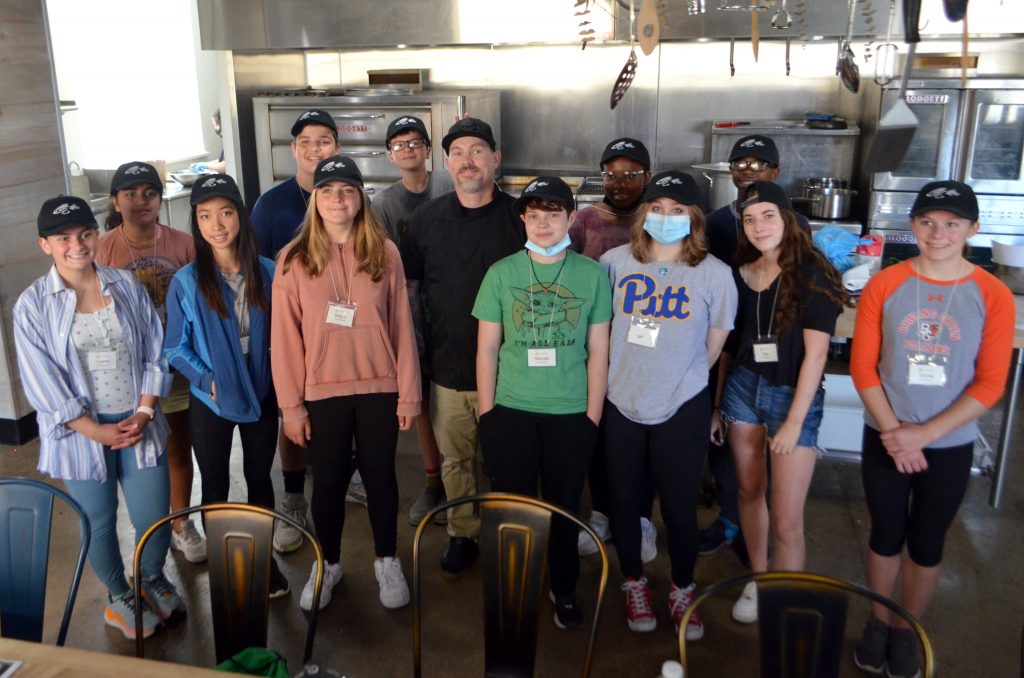 by Beth Kurtz Taylor, Camp Delicious Co-Director
Many teens have grown up watching cooking shows enticing them to experiment in the kitchen. From Gordon Ramsey to Cupcake Wars they witness food as a competitive event. With a group of eager kitchen learners, Chef Erika Bruce and I wanted to offer a program that created a paradigm shift for these budding culinarians. Yes, we would incorporate knife skills, basic cooking techniques, pasta making, etc. but how could we impart a view of the local and global impact of our eating choices? Our answer was to offer a thematic camp, exploring the immigrant food ways of Pittsburgh while incorporating a look at food issues larger than cooking and consuming our favorite dishes.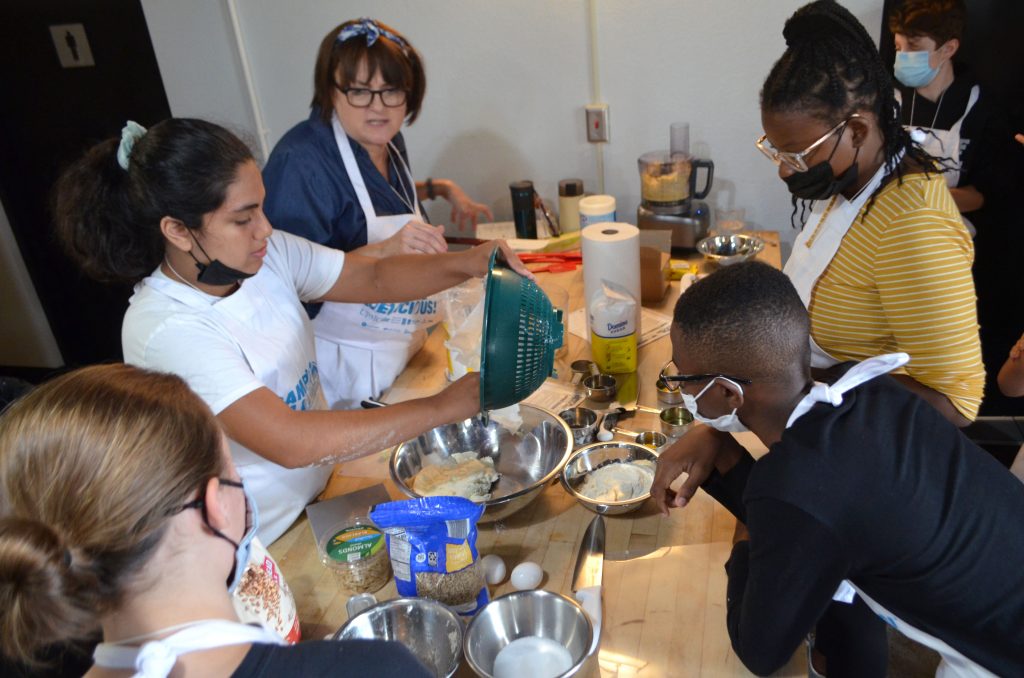 The teens prepared and sampled food from Italy, Eastern Europe and Russia, Asia and India. They received daily reading lists with news articles or videos pertaining to the following day's topics and speakers. As a local food tour guide and writer, I led discussions about the food history of the city, nonprofits with food centric missions and bios of our speakers.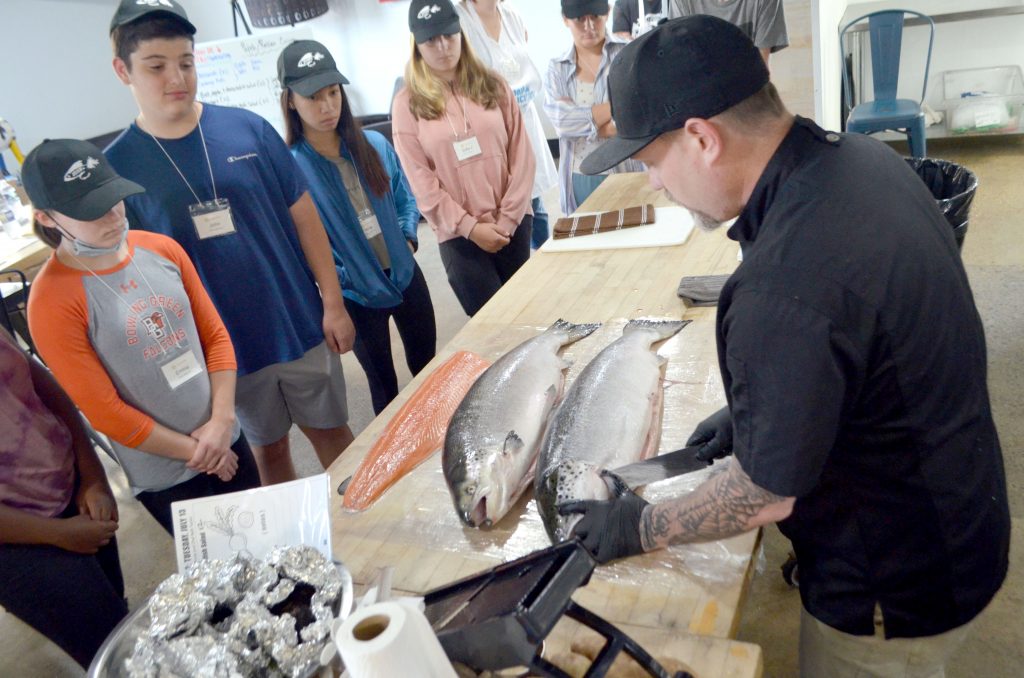 From different sectors of the Pittsburgh food world, visitors joined us for lunch or cooking demonstrations. Hal Klein, Dining Critic and Food Editor for Pittsburgh Magazine answered the group's many questions about executing his job and the city's dining scene. Chef Carlos Thomas of Feed the Hood, spoke of his passion to diminish food insecurity in the city and create community by feeding people. Monterey Bay Seafood Grotto lent us Chef Ed Smith for a memorable morning during which he broke down a gigantic whole salmon. Our Eastern European and Asian menus were enriched by the addition of the fresh fish to our menus. On the Indian food day, Chef Jayashree Iyengar guided the group through cooking roti and a dahl. Jeffrey Lucchino, a nutritionist and sports dietitian for UPMC Sports Medicine spoke to the group about the benefits of nutrition and exercise.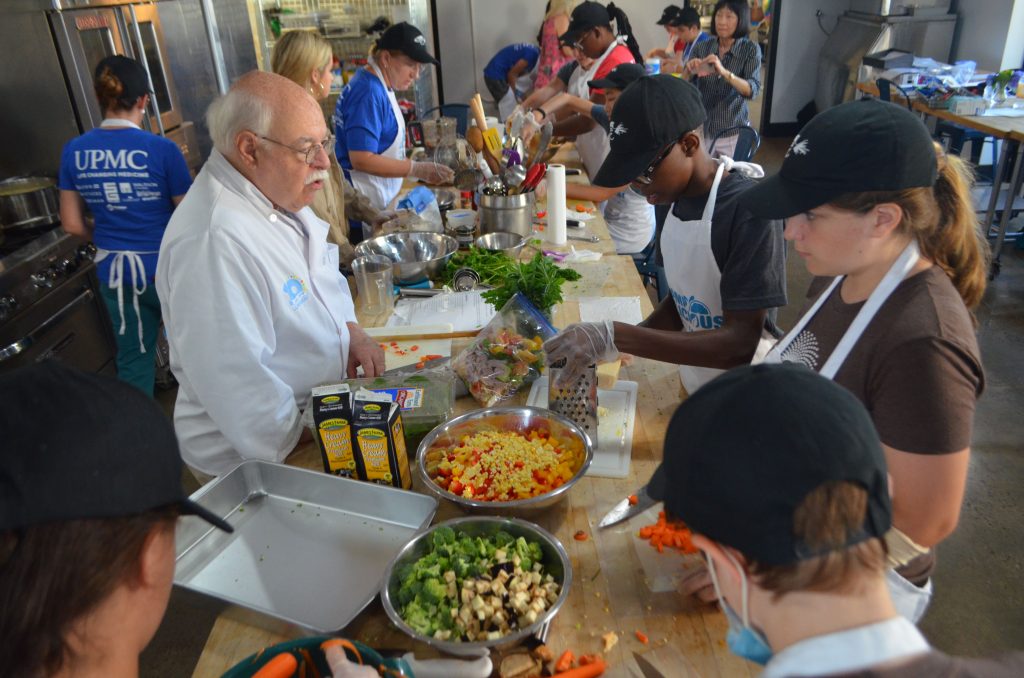 Our last day's menu centered around using food waste and cooking with what you have on hand. This provided a great opportunity to cook with what remained in our refrigerator, a skill necessary for all home cooks. Chris Fennimore of WQED Cooks shared with the teens his family's tradition of cooking Minestra, a hearty soup packed with beans, vegetables and pasta. Trays of vegetable frittata were prepared along with cornbread, chocolate chip brownies and Chef Erika's signature tahini brownies. Campers, staff and guests ate their final lunch, but also shared the bounty by providing dinners for 40 residents of The East End Cooperative Ministry. Food waste was prevented and food insecurity was lessened.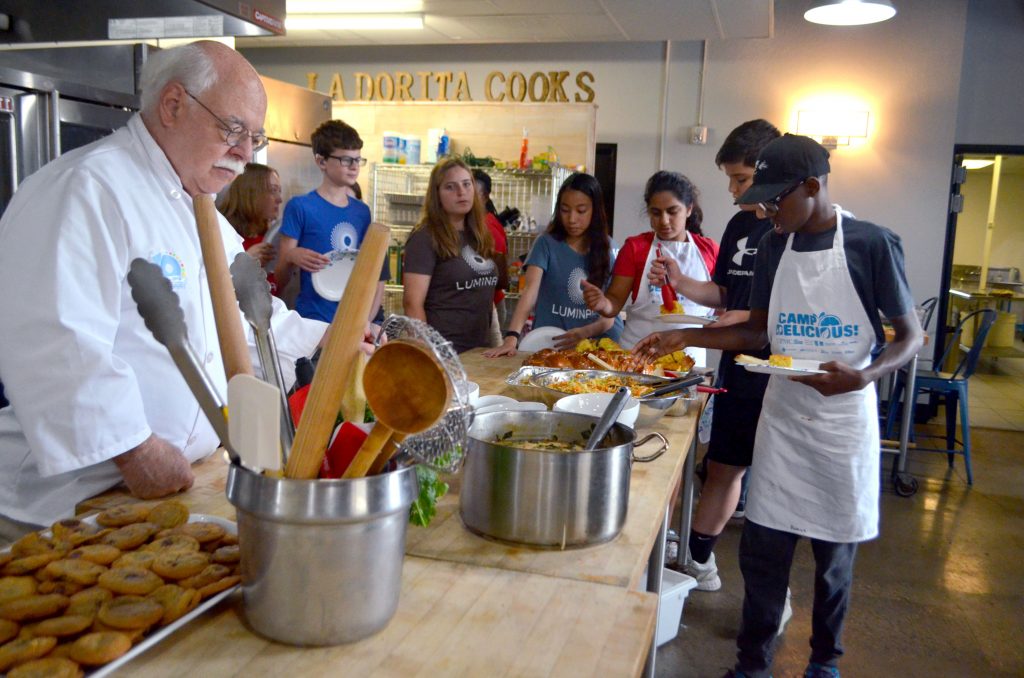 The young chefs tried many new foods and reported that they liked a large percentage of the tastings. They set goals for themselves; improving knife skills, making pasta at home, becoming more confident with spices and trying more adventurous foods were common themes. The staff campers and visitors agreed, Camp Delicious was true to its name!