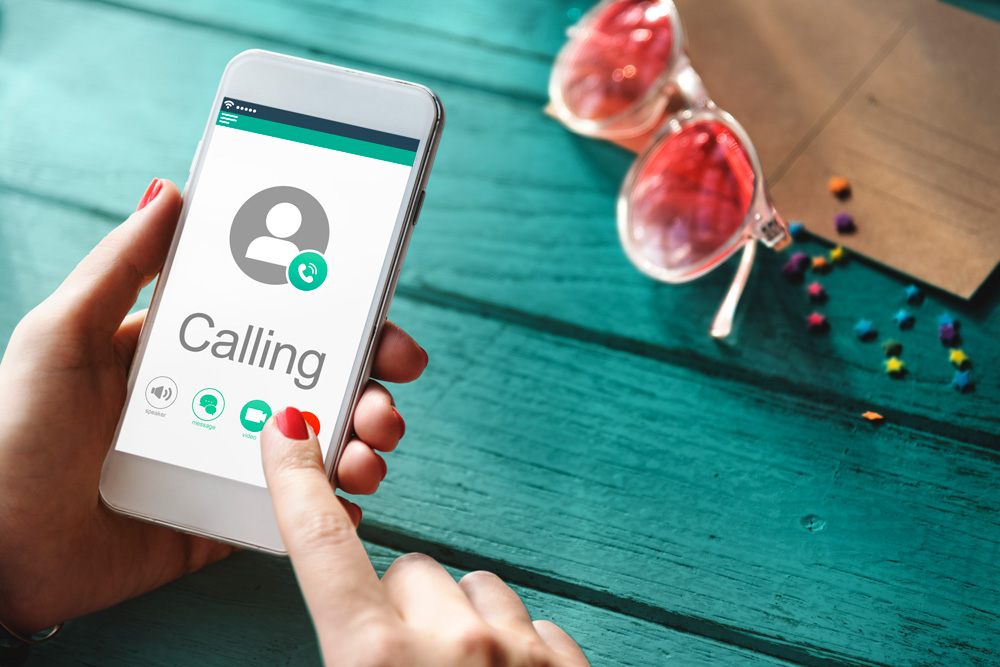 by Dana Wineland O'Rourke, contributing writer
I don't remember the jingle our neighborhood ice cream truck played when I was a child, but hearing it brought joy and anticipation. I can't describe the ringtone my iPhone makes when a Facetime call comes through, but it's music to my ears, and like that ice cream truck jingle, brings joy and anticipation. With the slide of a finger comes an immediate connection to a family member or friend. Facetime technology astounds me, and at the height of the pandemic, it helped keep me sane.
When the world shut down in March of 2020, we all found ourselves navigating unfamiliar territory. My husband was a great quarantine buddy, but I missed hanging out with our sons, daughters in law, and six grandchildren. Phone calls increased, and the grandkids, also missing socialization, began Facetiming daily with tales of fresh baked cookies, a new drawing, or loose tooth. Seeing them was like a hug for my eyes, and our talks fed my soul, warmed my heart, and got me through some dark days.
It's almost surreal to remember sitting at the gas pump masking and gloving up, mentally practicing exactly how quickly I could fill my tank and safely get back in my car to hand sanitize before heading for groceries. The store I once enjoyed dawdling around with no shopping list, and sure to see a familiar face or two in, seemed like a giant petri dish of germs. I opted for parking lot pick up, dreading wiping everything down with bleach once home. No dropping in at my parents or grabbing an ice cream cone–straight home, where the walls were closing in, and the to-do list was dwindling. Turning on the tv led to nothing but bad news and sitting in the quiet led to fret. The more people you love, the more people you worry about. Facetime with those loved ones, seeing spaghetti smiles, Lego builds, and a dining room table turned into a crafting space, brightened my days.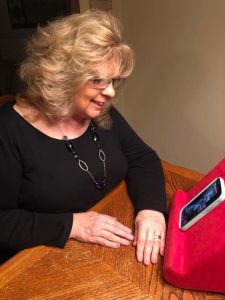 They were okay, so I was okay.
Retiring allowed me to take on the role of Preschool Teacher, via Facetime, for our youngest granddaughter. I created a curriculum and every morning my kitchen table, supply box, and iPhone became "ABC School." We sang, did worksheets, flashcards, and played from miles away. It kept her on track to be Kindergarten ready, kept me busy, and allowed my daughter- in- law to supervise virtual first grade with our youngest grandson. What a gift to all of us.
When forced to cancel our traditional Christmas Eve open house, Zoom made it possible to gather extended family on screen for a scheduled crazy hour. How wonderful it was to see everyone after months apart. We used Facetime to watch our pre-delivered packages being opened. It wasn't the same as being there in person, but we were able to witness the delight on their faces in real time.
Schools reopened but fans at events were limited. Our oldest son set up a Facebook page so we could watch our oldest grandson's basketball games from a live stream. Always dressed in our spirit wear with laptops ready, my husband and I cheered the team on, wishing we could be there, but thankful we could see the games. We were also able to view our three oldest granddaughters who are cheerleaders, grateful to experience them having fun.
Technology played a major role in sad times as well. When my brother-in-law was in the ICU and visitors were not permitted, we coordinated a WhatsApp call with his nurse. His three siblings extended get well wishes from their individual homes as a group and told him they loved him. No one imagined it would be the last time they would see or speak to him. He passed away from pancreatitis a few days later. They were grateful for that "visit."
In December 2020 we lost my father to Covid he contracted while in a nursing center after a hospital stay. It breaks my heart we could not be with him to care for him and when he passed away in a hospital ICU.
Globally, there have been six million deaths. Technology allowed families to stay connected just as the cruel disease isolated patients during their final days. (Many caring people across the world have donated iPads to hospitals, to allow families to connect with their loved ones in quarantine.)
The restrictions did not allow for the celebration of life we preferred for my father, but we did our best to honor him. Family members quietly Facetimed his sisters in Florida and North Carolina so they could "attend" his full military honors funeral service in Pennsylvania. Although sad, they were appreciative of the wonder of technology.
Life appears to be getting back to normal now. We are visiting, and precious long-awaited hugs have gotten tighter. While Facetimes aren't happening daily, the ringtone still gets me excited and I treasure visits with whoever is on the other end. Yesterday I had lunch with our oldest granddaughter. She enjoyed a sandwich in her Penn State dorm room while I munched on nachos in my kitchen, smiling as I chewed, looking at her beautiful face. Both my heart, and belly, full.
***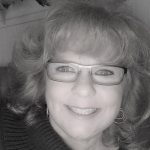 About the author: Freelance writer Dana Wineland O'Rourke is recently retired after wearing the many hats required for her position as a Pre- Grade 8 school secretary for thirty years. A lifelong resident of Monongahela, Dana has been married to Tim for 43 years. Their two sons and daughters- in -law have made the family an even dozen with six grandchildren ages Kindergarten to college. She enjoys spending time with family, traveling, biking, gab & grubs with friends, and writing poetry and short stories.