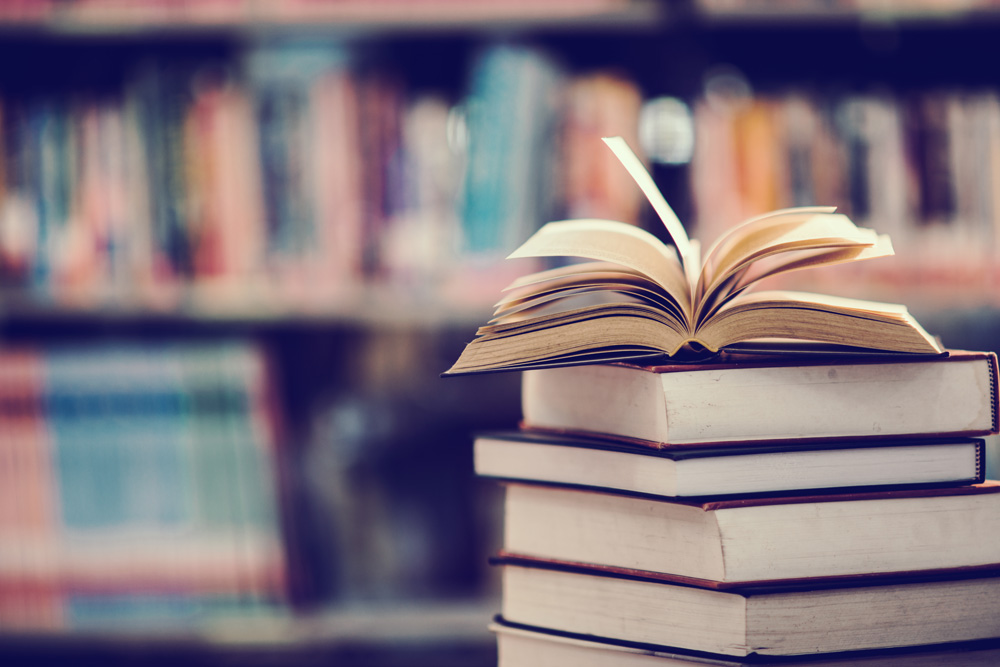 by Beth Dolinar, Contributing Writer
Remember "Silas Marner?"
That's the book most seventh or eight graders were assigned to read back in the day. Over the years I've learned that George Eliot's novel about a lonely weaver has, for generations, been almost universally loathed by teenagers who are forced to read it.
I am an outlier.
It's among my favorite books, right up there with Irving Stone's "Lust for Life" and John Steinbeck's "Of Mice and Men" and, more recently Richard Powers' "The Overstory", which is a novel about trees and the people who love them.
While packing up my house to move, I came across a dusty and dog-eared hardback copy of "Silas." Although there were dozens of books to unshelve, I couldn't resist sitting down with that one, opening its pages to take in its soft and papery fragrance, and then letting the book fall open where it wanted so that I could read a few paragraphs.
Poor Silas, shunned by his community for something he didn't do; left to spend dark nights counting his gold and hiding it in the floorboards of his cottage only to have it all stolen. With each page I loved him more. I've always gone for the underdog—thus my other favorites I've mentioned here. When my daughter was assigned "Of Mice and Men" in middle school, she and I read the ending together. She cried.
"George shot Lenny? Why did George have to shoot Lenny?"
I thought of that as I placed a skinny, worn paperback of "Mice" into the box. As I packed the dozens of others, I thought about each of them. Some of the plots have faded with memory, but I remember characters. The homely, the lonely, the poor and forgotten, the neglected children and the refugees. Do all readers enjoy the same things I do? Are there readers who want to enter the worlds only of the strong and the rich and the heroic? Probably, but what could we possibly have in common?
By the time I'd finished the unshelving, I'd filled three large tubs with books. They were too heavy to lift, so I pushed them across the floor to the staging place for the movers. My new house doesn't have built-in bookshelves, so the books will have to stay in those boxes for now.
I kept "Silas" out of the boxes and put it in the special stack, along with the album of my children's letters to me and the other treasures I will carry to the new place myself. It's been ages since I've read the novel all the way through, but maybe it's time I did that.
(If you haven't read "Silas Marner", but plan to, I don't want to spoil it for you, so better to stop reading now.)
Things work out nicely for Silas. A little girl wanders into his cottage one night and falls asleep in front of the fireplace. Her name is Eppie; she has golden curls, and they replace the cold, hard gold coins that Silas once loved and lost—one of the loveliest literary metaphors ever. In the end, our underdog Silas is saved by love.
Best book ever.
***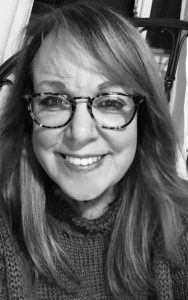 About the author: Beth Dolinar is a writer, Emmy-award winning producer, and public speaker. She writes a popular column for the Washington "Observer-Reporter." She is a contributing producer of documentary length programming for WQED-TV on a wide range of topics. Beth has a son and a daughter. She is an avid yoga devotee, cyclist and reader. Beth says she types like lightning but reads slowly — because she likes a really good sentence.