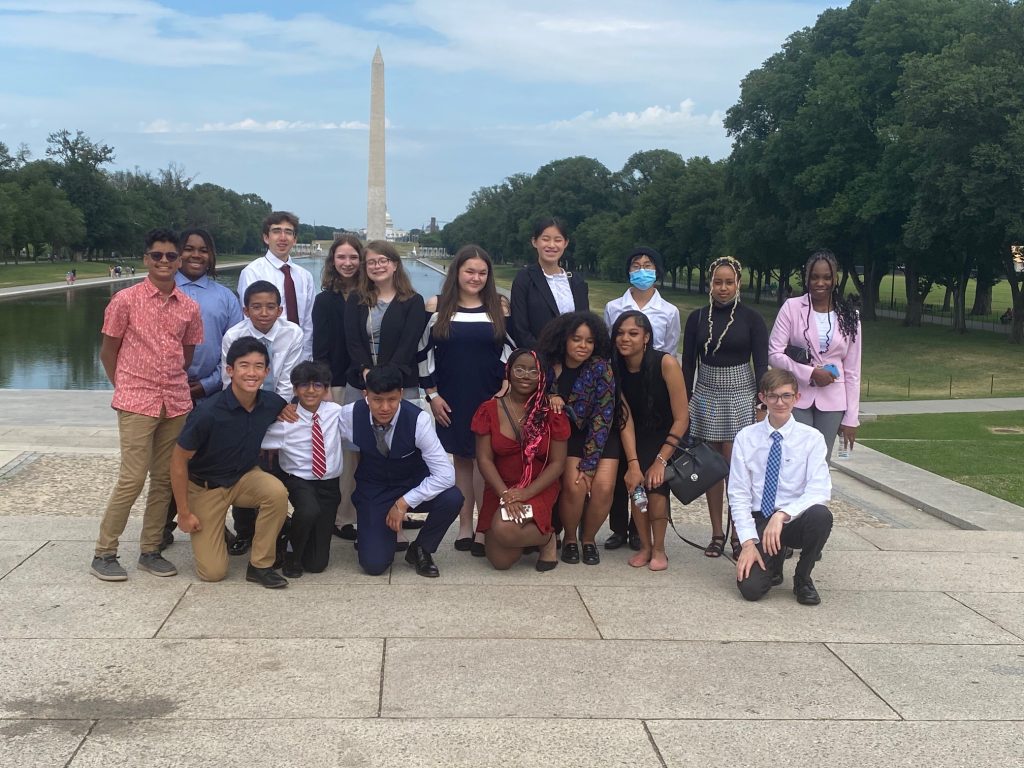 For now, summer is once again drawing to a close with only a few short weeks left until school starts, but at Luminari we are encouraged by the young minds who will be returning to their classrooms with new perspectives, experiences and purpose. We invite you to look back at this summer's camp by reading the reflections of our 2022 students and know that the reigns of leadership are being passed to an inspiring group of young people… meet our 2022 Teen Ambassadors!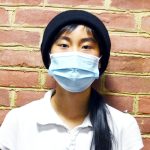 Hi, my name is Allison, and I attend Shadyside Academy Middle School. During the time period of this camp, I had a lot of fun. I am glad I came to this camp and met all my friends, but most importantly it was the skills I learned and acquired from all the presenters. And also the ambassadors who I had the honor to meet and listen to. This camp gave me chances that most couldn't get, so I am very grateful. The ambassadors and presenters all taught me different skills, such as negotiation, diplomacy, and how to solve problems with disagreeing parties. I am forever grateful for the skills I will keep with me for the rest of my lifetime, and I definitely do not regret coming here.
Although I enjoyed these parts of the camp, my favorite part of this experience was definitely the food we all ate. It was amazing learning and tasting new cultures unfamiliar to me, and this is very helpful to learn to be culturally sensitive. It has expanded my knowledge of other cultures and how they are different and similar to my own, and I believe this is important to educate others. But, even while I was timid and believed I would not enjoy my time here at first, it ended up being the opposite, where I looked forward to seeing my new friends, and listening to the ambassadors teach us useful skills that have been used for generations.
***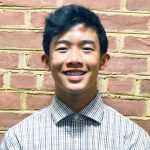 Hello Everyone! My name is Ethan and like most people I was pleasantly surprised with how enjoyable this camp was. The difference between day 1 of the camp to right now is tremendous. From not wanting to attend this camp to thinking, "wow this trip went by so fast." I did not expect to learn so many different topics from so many people of knowledge. I enjoyed the trip to DC where we visited a few embassies and listened to many important diplomats and ambassadors. I enjoyed the different varieties of food we ate both in DC and here in Pittsburgh. I enjoyed the different cultures we learned about and different ways to present yourself in order to give a good impression of yourself. This camp taught me everything that I wanted to get from it: to communicate better; listen more attentively; and be more presentable in general. All of this was accomplished at Luminari and on top of that I had a lot of fun. I made a lot of new friends and have a lot of new memories. I was just want to thank all the campers and staff for making this experience one that I will never forget.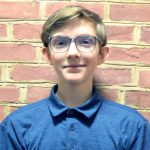 I'm
Henry
and this camp was an amazing way for all of us to learn about diplomacy and all of the skills that come in tandem with it. We learned about communication and not only verbal communication but body language as well. In Pittsburgh, we learned about local government and how diplomacy is still used everyday in those situations. We learned how to respect cultures and how to relate to people of those cultures to solve problems. In Washington DC, we heard from the ambassadors of Ukraine and Armenia along with representatives from Mexico and Albania. They showed us how their jobs work and talked about diplomacy and how it is used in almost every situation. The ambassadors shared how they've solved problems with diplomacy and how they've had to put their differences aside for the benefit of everyone.
I've learned that diplomacy can be used in your regular life and can help you succeed in everything you do.
***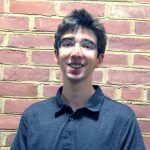 Hello everyone, I'm Benjamin, and I am extremely grateful to have received the merit scholarship. To Luminari and all the sponsors, you've funded everything from my attendance to the spy museum to the delicious Kenyan, Cuban, Indian, Bulgarian, and Turkish cuisine which we've all enjoyed so much. You've given me a once-in-a-lifetime opportunity to have an audience with the ambassador from Ukraine. To all the parents, I can assure you that your future attorneys and ambassadors were in fantastic hands, but that we had fun, too.
This camp reinforced multiple lessons for me, first that your character is defined as much by how you listen as how you speak. How you say something as much as what you say. So I can gladly confirm that everyone was as kind, insightful, and witty in pajamas as they were in suits. Maybe most importantly, this camp has taught all of us to attempt the impossible. Deb and the staff didn't secure our wonderful speakers without a lot of grit, and I wouldn't be here if I hadn't put my best essay forward either. It's given me the resolve to keep reaching higher, so that maybe one day I can be an ambassador.
Thank you.
***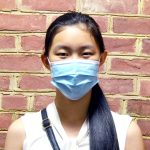 Good afternoon everyone, my name is
Audrey
, and here are a few things I learned throughout my experience at Ambassador Camp.
Number one: don't wear heels when walking for over half an hour.
Number two: food is great.
Just kidding, I all already knew that–camp just further proved it. Nevertheless, I can say that this camp and the experiences it provided will be eternally beneficial to me with the numerous skills we learned. A few examples include: looking the part through non-verbal communication and body language. Sit up straight, show your hands, give a neutral handshake, etc. Resolving conflicts through words because physical conflict is the failure of diplomacy; the war between Ukraine and Russia being a prime example of that.
The experiences were wonderful too. I mean, we got to meet the ambassadors of Ukraine and Armenia, and ask questions regarding practically anything. Bet you guys are jealous, huh? The several diplomats and officers we met were wonderful too: everyone was so informative and interesting, peak examples of a leader.
Oh, and one more thing–I can't forget about the friends I made along the way. Thank you.
***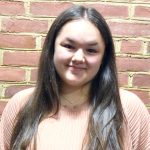 Hi, my name is
Micailla
and I'm from Bethel Park. I'm fifteen years old and this fall I'll be entering my junior year at Bethel Park High School. Coming into the end of the school year, my only plans for the summer we're working, but then I found out I would get to add this camp to my schedule. While I was a little nervous coming into this camp, looking back it will be an experience I will never forget. The first four days of camp were a nice kick off for the trip. We got to hear from so many experienced people with so many different backgrounds. One of my personal favorites was the body language expert. He brought so much knowledge to the table and helped us present ourselves with maturity and responsibility. Now that I've talked a little about Pittsburgh, let's talk about DC. Monday morning, wow, we were tired, but you could sense the excitement. Especially because half of us were sleeping on the bus. But after those naps, we were ready. We got to go and explore the spy museum and learn about different tactics used by spies. After the museum we went to the Embassy of Ukraine. This opportunity was, by far, the most humbling thing I have ever experienced. The ambassador was very kind and welcoming and brought so much to not only the camp but to our lives.
The second day in DC we got to visit the Embassies of Armenia and Albania and the Mexican Cultural Institute. I really enjoyed the visit to the Mexican Cultural Institute because of all the art we got to see and learn about. After we visited the embassies and the cultural institute we got to do some touring around DC. Wow, did my feet hurt, but it's ok, my ankles still have some skin left on them. Reflecting back on this whole experience, I am so glad to say how much I've grown. I was pushed out of my comfort zone, and while it was a little scary, it was so rewarding. I have made so many new friends and gained so much knowledge that I otherwise wouldn't have had. Thank you to everybody that made this camp happen and I can't wait to see where we all end up. Thank you.
***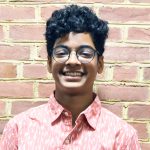 Hello my name is
Marc
, and my personal experience with the camp was informative but more than that it was fun. I met some new friends and was forced to go out of my comfort zone. I talked to people I never thought I could talk to like ambassadors. I also ate a variety of foods including Bulgarian, Mexican, Cuban, and even Kenyan which I never thought I would eat in my life. We met many people in this camp that have allowed us to network and have a jumpstart to our life. The many people we met were very nice and very knowledgeable about culture and diplomacy. I laughed a lot because of this camp and because of the people in it. I learned a lot about diplomatic solutions and conflict resolution. The DC trip was very fun as well, and gave me a sense of independence. The monuments we saw were awesome and it was the first time I had seen any of them. The people we met in DC really opened a door in my life and shed light on what people do as diplomats. And while I was forced to come, I would say that I had a lot more fun then I thought possible. I thought it was gonna be no fun, but it turned out to be the most fun I've had at a summer camp in my life.
***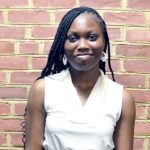 Good afternoon everyone. I'm Olivia, a junior attending Oakland Catholic High School. My experience in the Luminari program was truly a great experience. From as little as learning about body language, to as large as meeting the ambassador of Ukraine. I've made some new amazing friends and have learned many new things about different countries, their cultures, & their political issues.
The skills I have learned throughout this program that connect to diplomacy, will stick with me throughout my life, especially my future career as an attorney. This was such a great opportunity and program, & was my pleasure to be apart of it. Thank you!
***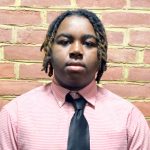 My name is Nyasha, I'm 15 and I go to CB Highschool. This is my second year of attending this program, and I think this year I've learned more than last year. I think this year I really got a good understanding of diplomacy and I became better at listening to other peoples' perspectives and the way they look at different things in the world. In my option, if you participate in this program, it really gives you a better way of understanding others than you may get in school because you would never get to hear how the ambassador of Ukraine feels about the conflict in her country. You wouldn't get that anywhere else, and this program gives you that type of experience.
***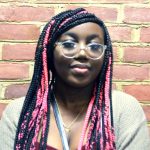 Hi, I'm
Nyeisha
. I'm 16 years old. And I go to Nerinx Hall private school in St. Louis, Missouri. I traveled all the way to Pittsburgh just for this program – two years in a row. I feel like this program has been a great opportunity for me. I've made some friendships that could last a lifetime. The people here are great, and I love being around them because they are on the same intelligence level as me. Which makes them great people to talk to and understand. I've had some deep conversation with my peers that have really made me think. I feel that from learning communication, meeting ambassadors, and seeing how they manage and do things I can better communicate and negotiate in my life. It's been such a honor to be able to be here.
***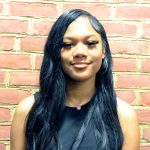 Hi my name is
Kimora
, I'm 15 and I go to Oakland Catholic Highschool and my experience was amazing. From the Chinese calligraphy to learning how my body language reveals very important details about myself was very interesting and fun. DC was so refreshing, and I would love to do it all over again.
The Mexican institute was very interesting because I learned new things and got a deeper understanding of the history of the Mexican people. I am very grateful that I got to experience this once-in-a-lifetime opportunity.
***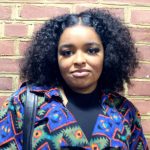 Hello. My name is
Maya
and I live in Texas, but I flew up to Pittsburgh just to experience this program again. Last year I came with my cousins because my mbuya told me about the program. I met some amazing people and I got to visit unique places like the embassy of Albania and the Spy Museum. This year, I got to revisit some of those places, and visit the Cultural Institute of Mexico, the embassy of Ukraine and the embassy of Albania. Not only did it teach me confidence, public speaking skills, and negotiation, but also tolerance, which is so important. We touched on topics from Genocide to Ableism and Cultural Intelligence. This program gave me greater insight into how countries resolve conflicts and engage in trade, even through conflict. Just like last year, I made some great friends this year and met some intelligent and compassionate people as well.
***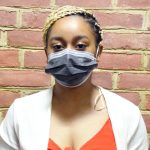 Hello. My name is Diamond. I am going to be a junior at Oakland Catholic High School. And today I am going to share my experience about this camp.
Though I did not know what to expect when coming here, I ended up enjoying myself. In this camp, we learned about diplomacy, communication, and problem solving skills. We even tried food from a multitude of different cultures. My favorite part in Pittsburgh would be the body language expert. He taught us how people may show their personality through their body language and how they communicate who they are without even speaking.
My favorite part in DC would be meeting the ambassador of Ukraine, as she was very knowledgeable and wise. She was able to give us insight into her life as an ambassador and how the war in her country has affected her. My favorite part in whole would be the friends I've made. All in all, I am glad I was apart of this experience.
***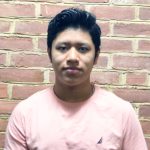 Hello! Good afternoon my name is
Antonio
, I'm 15 years old and I'm from Guatemala. At first, the camp felt like going back to school because of the rules they had: (1) Wake up early, and (2) dress in formal clothes. But when I came to the camp it was very welcoming. All of the staff members were very nice and understanding. I felt very comfortable. I went to the fist presentation and it felt more like going back to school because it was about history. I thought that was going to be our daily routine and, as a result, I regretted not paying much attention when we we're given valuable information. What I discovered instead was that every day was different. I got to try different food from different countries, and learned a lot of skills that would help me in my future. I'm very grateful for having the amazing opportunity to meet the ambassador of Ukraine and the ambassador of Armenia. I learned a lot from this camp that now I do want to be an ambassador. I will use all of the skills I learned in my daily life so I can accomplish my greatest goal…to become a Judge.
***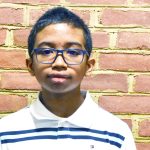 Hello everyone, my name is
Mitantsiky
. I'm going into the 8th grade at Jefferson Middle School. I am going to talk about my experience in this camp. This camp was very fun, and I learned different ways of using diplomacy. It was an honor to meet the ambassador of Ukraine, the ambassador of Armenia and the ambassador of Albania. I also learned about different cultures and met people that were from different countries who taught us about their cultures. This camp introduced me a lot of new and interesting things. This is why I really enjoyed this camp.
***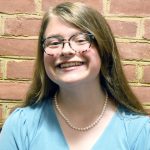 My name is Helene. I'm going into eighth grade at Holy Name in Ebensburg. I originally decided to take this camp because I wanted to strengthen my negotiation and communication skills. Not only did I do that, but I also made new friends and became more culturally aware. Each day we did something different. From the body language specialist to the different chefs, we learned something new from each one. We also visited three embassies.
It was an honor to hear from such influential people, especially the ambassador of Ukraine. We also tried cuisines from many different cultures. This camp provided me with experiences I would have never had otherwise. My favorite part of this the camp was hearing from the ambassadors. They told us not only how they bring change, but how WE can too. I learned countless skills that I can bring back to my school and community. From negotiating and compromising to diplomacy and communication, I feel like we learned it all. I really learned a lot from this camp, and I hope I can return next year.
***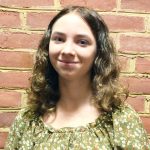 I'm
Caprice
. I've had a wonderful time meeting so many influential people this week, and I feel so lucky that I've been able to come here. My motivation to enrich my cultural knowledge and communication skills pushed me to sign up for this camp, which I believe has successfully brought me to both goals. I most enjoyed meeting the body language analysist who spoke to us, from whom I've learned how to show engagement in a conversation and appear more confident. I've also learned so much from my peers, who have inspired me to be more active in my community. To hear directly from other teens what they've been doing to make change inspires me to want to join local activist groups and share my experiences and opinions. I'd never imagined I would participate in such an insightful experience, and this week will always be special to me. The skills I've learned, the people I've met, and the memories I've made have together made this the perfect week. I offer my sincere gratitude to all who have made this possible.