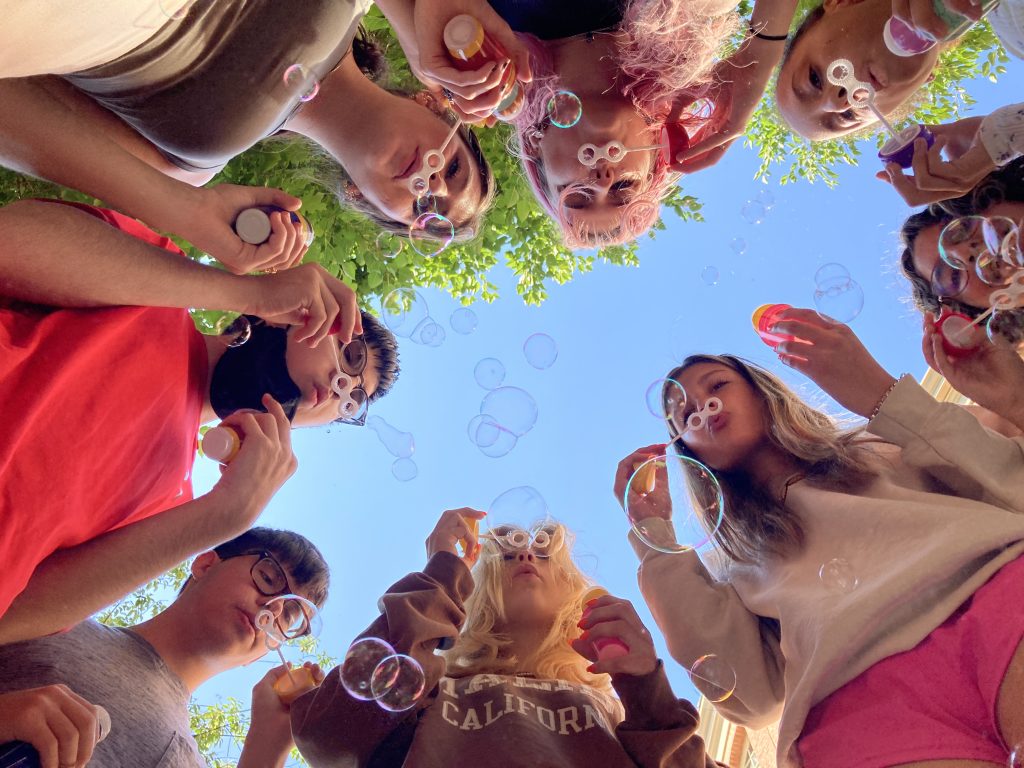 by Gina Catanzarite, Director, Teen Writer!
I once spoke with a dancer about her complex process as a prima ballerina and she told me, "Whenever I run into a problem, I return to the barre. All of life's problems can be solved at the barre."
While I know nothing about ballet, I do understand what she meant. The barre is used to warm up the body, to train muscles for turnout and proper alignment, and to build stability on the standing leg.
As a writer, I have spent my life doing that same thing but what I return to is a blank page. A blank page holds nothing but promise.
There, I can put together a word and then a word and then a word. . . until I have warmed up the instrument, trained my brain for proper turnout and alignment, and built stability so something emerges which feels like an answer.
An answer to what? The question always vary. Sometimes it's Can you do something creative? Sometimes it's How can I turn this research into a narrative that makes sense to other people? Sometimes it's even Why do I feel so anxious about this particular situation?
Regardless of the question – no matter how vague or complex it is – all of the problems in my life seem to find answers when I return to the blank page.
That is what Teen Writer camp is about.
I don't expect anyone to leave this camp with a completed manuscript and multimillion dollar publisher's contract. What we will do is treat the blank page the same way a ballet dancer uses the barre, learning the basics and then discovering how they build a framework to support an intricate dance of your ideas and creativity.
So cue the music and embrace the blank page.
Your dance is about to begin.
Looking for a great book? Book Recommendations from our 2022 Teen Writers!
CONNOR: Six of Crows, Crooked Kingdom Series
DUANE: Rebel Genius by Michael Dante Dimartino
JOSIE: The Perks of Being a Wallflower by Stephen Chbosky
MIA: The Grisha Trilogy: Six of Crows, King of Scars, Rule of Wolves by Leigh Bardugo
QUINCY: I am the Cheese by Robert Cormier
TAYLOR: The Fault in Our Stars by John Green
---
My Summer with Luminari
by Connor Galbraith (2022 Alumni, Teen Writer! and Camp Delicious!)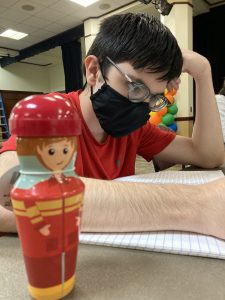 The two Lumanari Summer camps that I attended recently were overall excellent experiences for me. They had amazing staff with huge portfolios of work and mastery of the topics they taught. They were great at teaching what they knew to me and the others in the camps in a timely manner that actually allowed me to apply the skills that I practiced in a real working environment. They were extremely nice and I was never unmotivated to work.
The camps kept me constantly engaged and busy, working on one fun project to the next while not being tedious or disheartening for me. I had a great time with the campers as well. They were very nice and I was able to become quick friends with several of them as we went through our work together. Overall, the Lumanari camps were a series of fun and satisfying work that I would absolutely come back to again and that I would recommend to others searching for a meaningful way to utilize their Summer.