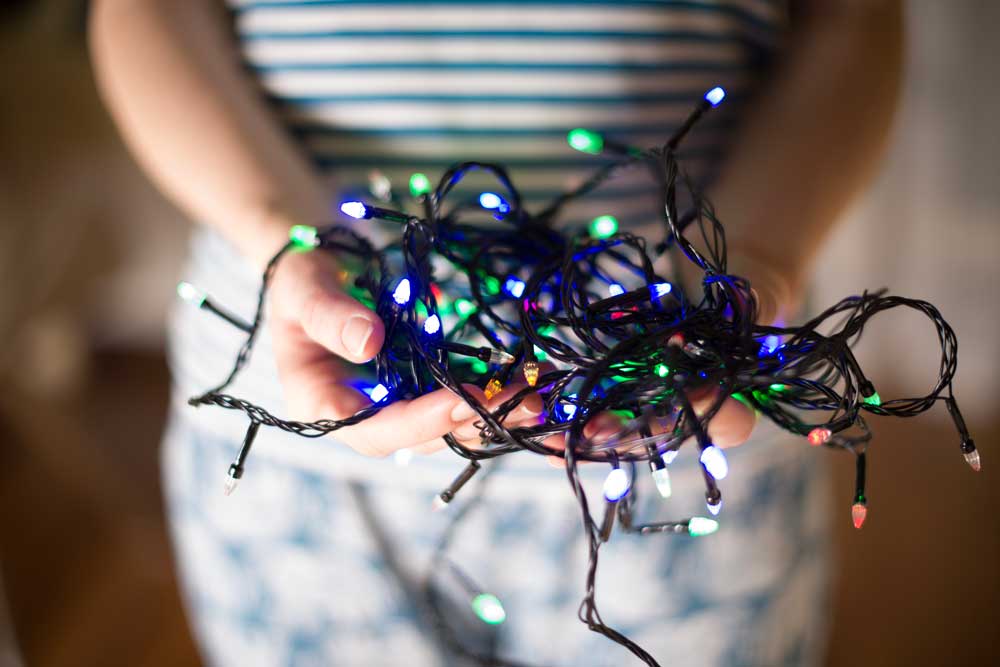 by Beth Dolinar, contributing writer
Ring the bells that still can ring
Forget your perfect offering.
There is a crack, a crack in everything.
That's how the light gets in.
Those words from the late poet and musician Leonard Cohen appeared on my Facebook feed a few days ago. I'd been familiar with that verse, but hadn't seen it in awhile. It landed with a nice, resonate softness, and I was happy to be reminded of its uplifting message.
We're coming up on a holiday season that's perhaps different from any other. Last year's Thanksgiving and Christmas and Hanukkah found some of us gathering again; the vaccines that became available in 2021 gave us all a sense of safety to be unmasked in the same places together. But not everyone felt comfortable with gathering last year, and so we are approaching this next season of holidays with a sense of merry anticipation.
I've begun work producing a new documentary for public television. It will explore the ways in which the pandemic and its mandate of social distancing caused us all to be isolated. We were cut off not only from each other, but from the places, the work, the hobbies, and pastimes around which we built our lives.
I'm thinking of elderly relatives whose social lives were centered in their Catholic church. Although they "attended" Mass every Sunday by watching on television, they still missed the connection that came with being in the sanctuary each week with others parishioners. Like many who worshipped from home, the isolation reminded them that for many, so much of religious faith resides in its sense of community.
Those same relatives were members of a community band, another activity that ended during the COVID years. Their sense of loss was echoed in every community, whose town halls and libraries and rehearsal spaces went dark and silent.
I think of the people in hospitals and nursing homes. A dear friend lost her father during the pandemic. His stay in a nursing facility was short, and his family did their best to stay connected through screen visits, but he deserved a better sendoff than his loved ones were able to provide.
I think, too, of young children doing their best to learn math and spelling on computer screens at home. When I think of my elementary school years, I remember the faces of my classmates, the ways in which we would clump into happy groups at lunchtime and on the playground. So much of the learning lived in those groups—maybe even more than in the pedagogy of the chalkboard. How long will it take those children to regain the social skills they lost during their isolated learning?
Troubling as it is to think about all that was lost during the pandemic, I am so proud and impressed with how we all managed in spite of the constraints. My coworkers and I produced important and interesting content during the pandemic. I, for one, preferred to film interviews outdoors, where our subjects could speak without wearing masks. So much of a person's emotion and expression is hidden behind a mask. I wanted to see smiles of joy—as well as frowns of concern.
Maybe it's still too early for this, but I like to think we've come through the worst of the pandemic. I'll still see people wearing masks out and about, and I respect that. I still have my mask available should it become necessary to wear it again, but for now, I feel this sense of ease, of heaviness being lifted from my shoulders. I like being able to smile at little kids at the grocery store again.
As Leonard Cohen so wisely said, imperfect is plenty good enough. Maybe we didn't come through the past years perfectly, but we did our best. All that time away from each other caused some cracks to form. We all lost things.
But looking back through those cracks, we see a glimmer of light, and lightness. Let's just call it hope. And so, onward we go, to the happy season.
***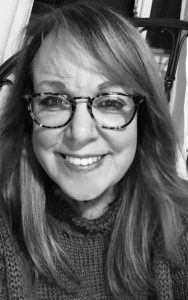 About the author: Beth Dolinar is a writer, Emmy-award winning producer, and public speaker. She writes a popular column for the Washington "Observer-Reporter." She is a contributing producer of documentary length programming for WQED-TV on a wide range of topics. Beth has a son and a daughter. She is an avid yoga devotee, cyclist and reader. Beth says she types like lightning but reads slowly — because she likes a really good sentence.