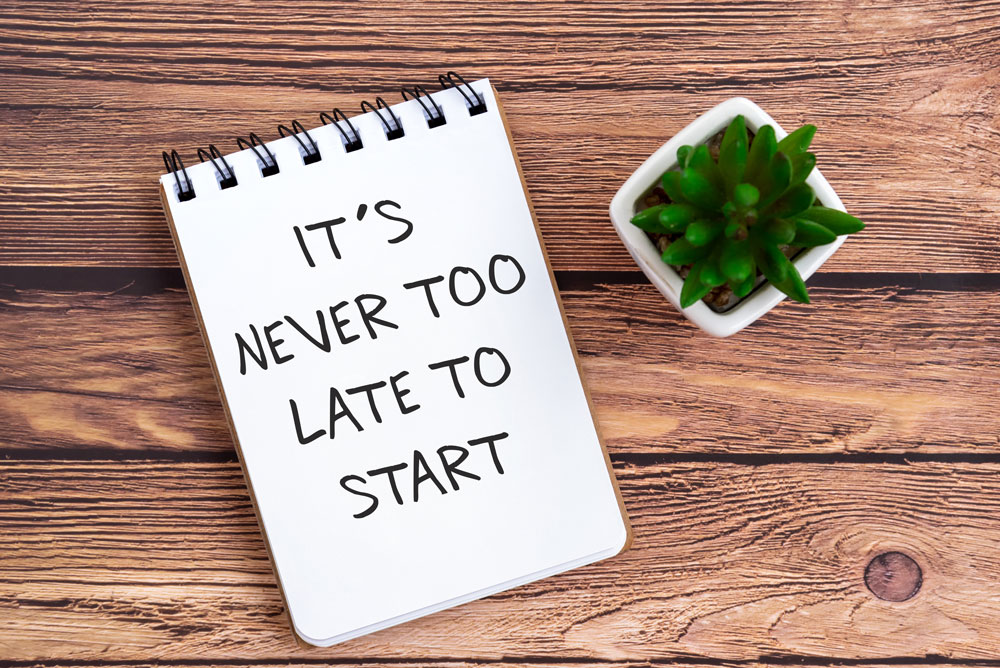 By Dana Wineland O'Rourke
When I was a little girl, I loved spending time at my grandparents. My mind and spirit craved it. Our house was noisy and busy; a stark contrast to theirs.
My paternal grandparents lived next door to us for many years. Grandma Viola Wineland was usually in the kitchen. There was a step stool seat in the corner where I'd park myself as she worked. We chatted about everything and nothing. I'd often volunteer to dry dishes, but help or not, I'd get a little squirt of the Jergens hand lotion she kept beside the sink. That scent reminds me of her.
On this visit, my grandfather was busy in the basement and grandma was heating water for tea. She offered me a cup, which was mostly warm milk with a generous dollop of honey. She always had sweets, so I helped myself to a cookie and wandered around gazing at the framed prints on the walls. She placed teacups on the table as I asked her about the prints in the dining room.
"This one is called Grace." She said as she pointed toward the man whose head was bowed in prayer.
My favorite was of three little girls in turn of the century attire playing on a pony cart. I pictured myself in the painting. There were a few others and we paused at each. I felt as if I was getting a tour in an art museum. Grandma in her ironed floral dress and coifed salt and pepper hair with bright eyes that shined beneath her glasses, my guide. We stopped at the last, where she waited for a moment, then ran her finger over it as I waited for her description. The picture looked like a child may have painted it, but it was detailed. My eyes went from the painting to hers, where she was deep in thought.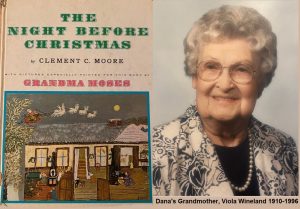 "This print is a painting by Grandma Moses." she said, then went on to explain some interesting facts about the renowned artist. The most profound was the age at which she began to paint in earnest, seventy-eight. My grandma put her hand on my shoulder as we both studied the painting and sighed, "This is proof that you can do new things even when you get old."
I wanted to ask her why she seemed to get lost in the Grandma Moses's painting. Or maybe she was lost in the story of Grandma Moses. I'd never seen that pensive look on her, but I was ten, and despite my inquisitive nature, I sipped tea and enjoyed her company, and another cookie.
Today I did the math. Grandma was not yet sixty when she gave me a lesson about Grandma Moses, and much more. I wondered over the years if she had dreams or aspirations of exploring a hidden talent or passion of her own. I never asked, and she passed away at age 86, so I will never know.
I believe we're all born with talent. Some are given a chance to let their talent shine early on and receive the encouragement and support to nurture that talent. Others have a flicker, flame, or full-blown fire that yearns to burn bright, if given the opportunity.
I've always enjoyed writing, and felt my words held meaning, but did not pursue being published, until recently, at age 64. Were it not for the encouragement of my dear friend Beth, my words would have remained in my head, and heart. This chapter of my life story brought unexpected joy when I needed it most. True happiness comes from what you're most enthusiastic about.
If there's something you've wanted to try or do, go for it! Consider this the nudge you need to light your fire or awaken a dream you've ignored for too long. Vera Wang was forty when she opened her first bridal boutique and Julia Child did not publish her first cookbook until she was fifty. It's not too late!
A few years ago, I found a 1961 Night Before Christmas book illustrated by Grandma Moses at a used book sale. I picked it up, held it close to my heart, and was overcome with emotion. Moses died in 1961 at age 101. While my Christmas books get packed away with the holiday decorations, that treasure sits in the middle of our bookshelf all year long. I know the poem by heart but find something different on the pages each time I open it.
The story of Grandma Moses credits her success to tenacity, childlike enthusiasm, and an appreciation of life's small joys. As I look back on them with love, I believe both of my grandmas had those qualities. I pray my children and grandchildren remember me that way.
***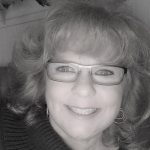 About the author: Freelance writer Dana Wineland O'Rourke retired after wearing the many hats required for her position as a Preschool- Grade 8 school secretary for 30 years. A lifelong resident of Monongahela, Dana has been married to Tim for 44 years. Their two sons and daughters- in -law made the family an even dozen with six grandchildren. She enjoys spending time with family, traveling, biking, gab & grubs with friends, and writing poetry and short stories.