by Dana Wineland O'Rourke, Contributing Writer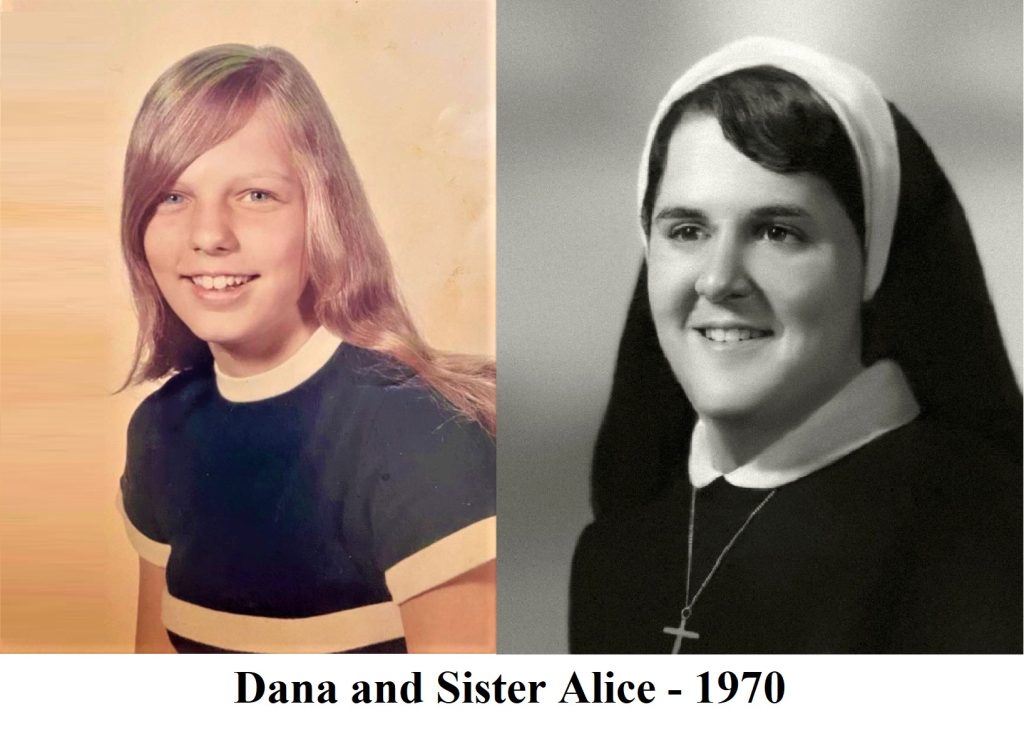 Freshly waxed floors, stacks of textbooks, new boxes of crayons, and peanut butter sandwiches in brown paper bags; that's what the first day of sixth grade looked and smelled like at St. Anthony School. I chatted with friends as I hunted for my desk among the thirty-six that miraculously fit in our classroom, and wondered who would be sitting at the teacher's desk for the next 180 days. Seconds later, a petite nun wearing a modern habit emerged from behind the supply cabinet. She swiped the bit of visible brown wavy hair across her forehead, smiled, and began welcoming us. Her name was Sister Alice; a happy ball of energy who rarely sat at her desk. When those 180 days were over, she became my favorite teacher, a title still held for over half a century.
What made Sister Alice special was her ability to see you. Most of us were from large families where individual attention was sporadic. Somehow, she kept a cornucopia of eleven-year-olds engaged and managed to highlight our strengths and be supportive of our weaknesses. During recess, she'd throw a football with the boys and jump rope with the girls. To top it off, Sister Alice played guitar and sang. Folk Masses were new to us, and we enjoyed them thanks to her.
She encouraged our individuality. Reader, Artist, Storyteller; she was your biggest fan. When instructed to do a project on Christopher Columbus, I asked if I could write a play and cast the parts, with me as Queen Isabella. She not only gave me the green light but arranged for us to perform it for the entire school. As the year went on when a student wanted to decorate the monthly bulletin board, sing, or try a science experiment, they just had to ask. She always managed to find a way to let your light shine.
By the end of that whirlwind sixth grade, I had a new baby brother, went through puberty, and grew a few inches taller than Sister Alice. My self-confidence also grew, and that was largely because of her. On the last day of school, I took my homemade autograph book to class and asked my classmates and Sister Alice to sign it. Friends wrote sweet messages that made me smile. Sister Alice wrote seventeen words I immediately memorized. "You may never excel at any one thing, but you will be very good at many things." They were the right words at the right time for a twelve-year-old who so badly wanted to be the best at something, and she recognized that.
On the first day of seventh grade, I poked my head in sixth to say hello to Sister Alice, but she was gone. There was sadness in my heart, but I knew wherever she went, she was going to do great things. I also knew I would never forget her. I was right on both counts.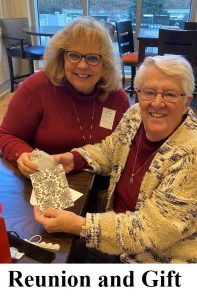 When I hit my 60s, making a Bucket List became a priority. I was able to tell my treasured high school drama teacher, Mrs. Anderson, how much she meant to me with a bouquet of flowers over a cup of coffee. We happily stay connected. I often wondered about connecting with Sister Alice.
After some investigation, and a heartfelt letter, I got an email, then a phone call, from Sister Alice. She said she immediately remembered me when she learned I was looking for her. Our phone calls and emails led me to discover she knew she wanted to be a teacher before entering the convent in 1966. She attended St. Francis College, entered the Franciscans, and finished her education at Carlow College. She was only twenty-two when she relished that year at St. Anthony's and upon reflection realized how much she still had to learn. She taught for many years, mostly at the high school level, and continued her education at Fordham University.
In the 1990s she became a parish pastoral associate, followed by a religious education director; allowing her to work with pastors to coordinate parish groups and activities. After turning fifty, she became certified as a chaplain, spending fifteen years visiting the sick in hospitals and nursing homes. She lived in Wisconsin and Chicago before returning to Pittsburgh in 2006 and spent five years as a hospice chaplain who loved serving patients and families.
Still the ball of energy I admired, Sister Alice is currently a coordinator for the sisters in her community that live in Western, PA. They became Sisters of St. Francis of the Neumann Communities almost twenty years ago with members in various areas of the country and Peru. Her responsibilities include supporting the sisters' health needs and other aspects of their lives. Most reside at The Waters of Wexford while others live in Pittsburgh area houses or convents because their motherhouse at Mt. Alvernia was sold in 2019.
When Sister Alice invited my husband and me to visit The Waters, I was able to witness her ministering with the same affection she showed us preteens fifty years ago. She greeted us with hugs, anxious to catch up and show us around. We spent a glorious day passing out dozens of donuts we brought as she proudly introduced us to her friends. Seeing your childhood hero bend on one knee and sweetly take the hand of a wheelchair-bound elder as she spoke took my breath away. She was everything I knew she would be, and more.
We spent time talking and she expressed how grateful she is for family, friends, the Franciscan Community, and God's blessings. While reminiscing about school days, Sister Alice told me I was a delight in class and how much she enjoyed reading my stories for Luminari. I shared that every teacher plants seeds in impressionable students they don't always get to see bloom, and I'd like to write a story about her. She said she wanted to be remembered as a compassionate, caring person, and Franciscan who celebrated people and all creation. Both of us were thrilled with the reunion and have kept in touch.
Before leaving that day, my husband gave her a pen he handcrafted and I presented her with a keychain that read in part, "Never underestimate the difference you made and the lives you touched." Like my autograph book many years ago, I hope for Sister Alice, those were the right words at the right time.
***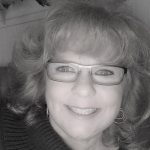 About the author: Freelance writer Dana Wineland O'Rourke retired after wearing the many hats required for her position as a Preschool- Grade 8 school secretary for 30 years. A lifelong resident of Monongahela, Dana has been married to Tim for 44 years. Their two sons and daughters- in -law made the family an even dozen with six grandchildren. She enjoys spending time with family, traveling, biking, gab & grubs with friends, and writing poetry and short stories.