Recipients of Seventh Annual Luminari Awards
Represent "Diversity of Thought"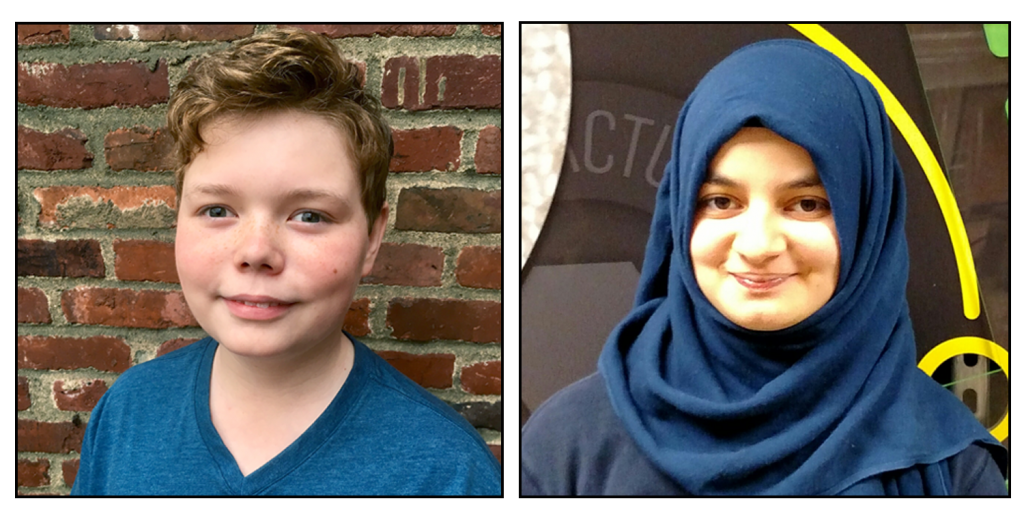 PITTSBURGH, PA, February 13, 2018–Luminari, a Pittsburgh-based, nonprofit organization, is pleased to announce the winners of its seventh annual Luminari Awards – the Luminari Thought Leadership Award and the Luminari ESL (English as a Second Language) Award.
Both awards are essay-based competitions, focused on students' perspectives of diplomacy. While the Leadership Award application is available directly to students in schools throughout our region, the ESL Award is introduced to students by teachers of the ESL Program of the Allegheny Intermediate Unit.
The 2018 Luminari Award scholars are Owen Chaffin, a 7th grade home-schooled student in the Bethel Park School District and Fakhar Almlook Munaf Mohammed, a 9th grade ESL student at Carlynton High School in Carnegie. Each of these student winners will receive a merit-based scholarship for an all-expense-paid admission to Luminari's I Want to be an Ambassador! camp. The scholarship has a value of over $1,200.
Mr. Chaffin looks forward to Ambassador camp and expressed, "I want to become an effective bridge for our community to grow together." He added that this experience will "help me help my peers with different points of view share their own ideas with open hearts and minds."
Ms. Almlook said she is excited to attend the Ambassador camp because of her desire to be "a leader of diplomacy so that all can live life free of war and fear."
"Both of these amazing young people wrote essays that reflect Luminari's commitment to bringing together a diverse spectrum of perspectives that come from unique life experiences," said Hilda Pang Fu, Founder and President of Luminari.
Noting, "Since Lumnari's inception in 2009 we have addressed diversity in modern world terms, not just skin color. Our focus is culture, religion, socioeconomics, and – most important of all, as far as I'm concerned – diversity of thought. It is important, perhaps now more than ever, that our young people learn to walk in others' shoes and respect others' points of view. With this camp, we hope to bring positive change through the 'ripple effects' of mutual respect and diplomacy."
Luminari is a Pittsburgh-based 501(c)(3) nonprofit organization founded in 2009 by a loyal Pittsburgher to foster activities that broaden minds, inspire innovations and promote community engagement.
***
For Immediate Release:
Contact: Ilene Hurwitz Schwartz
(412) 334-1389
ischwartz@luminari.org