by Beth Dolinar, Luminari Coordinator, Speak & Tell! Director
In each issue of LUMOS!, we offer a regular series about the unique and unusual (and sometimes downright strange) instruments we've never heard. And since we can't really understand an instrument until we've heard it being played, we'll offer links to sites where you can hear and see a performance.
***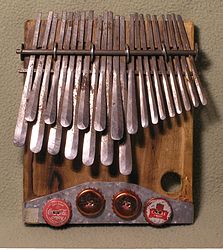 You've heard of a pipe organ, a church organ, and a mouth organ, but how about a thumb organ? That's the more common name for the African instrument called the mbira. The word is pronounced mm-BYE-rah.
The first mbiras were created more than 3,000 years ago on the African continent, and were made of wood. More recent versions are made of wood with metal keys, or tines. The mbira is held in both hands, with the thumbs creating the music by striking the tines. The action looks a lot like the hands-and-thumbs motion of texting on a cell phone.
The mbira's unique tone is described as inharmonic—a dissonance that occurs when the motion of one tine creates a vibration in an adjacent tine. That first sound is complex, but eventually becomes a pure note. In order to increase the variety of vibrations, mbira players often attach metal bottle caps or seashells to the body of the instrument.
Mbira music is traditionally plated at weddings and other religious ceremonies. Its tones are thought to attract ancestral spirits.
Are you a musician? Do you play a unique or unusual instrument or brand of music? Tell us about it in the comments below, and you may be featured in an upcoming issue of LUMOS!
P.S. If you liked this post, you might enjoy our newsletter. Receive each new post delivered right to your inbox, plus our can't-miss news and program updates from Luminari. Sign up here.
***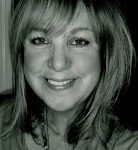 Luminari Coordinator, Beth Dolinar brings her talents and experience as a writer, Emmy-award producer, public speaker and deadline driven multi-tasker to our team. She writes a popular column for the Washington "Observer-Reporter." She is a contributing producer of documentary length programming for WQED-TV on a wide range of topics and currently teaches as an adjunct faculty member at Robert Morris University. Beth has a son and a daughter. She is an avid yoga devotee, cyclist and reader. Beth says she types like lightning but reads slowly — because she likes a really good sentence.