by Beth Dolinar, Luminari Coordinator and Speak & Tell! Director
Time is fast approaching for Luminari's 2017 "I Want to be an Ambassador!" Camp. Among the participants this year will be the winners of the 2017 Luminari Awards. The essay competition for this prestigious award is open to all schools in the Pittsburgh region. It is a merit-based scholarship for all expense paid admission to the camp.
This year's winners were nominated by their teachers for having demonstrated motivation, open-mindedness and the willingness to learn, as well as excellent personal and academic qualities. The 2017 Luminari Award Scholars are Kailee Monaghan and Jesus Chacin, the winner of the ESL Award, given to a student of English as a Second Language.
***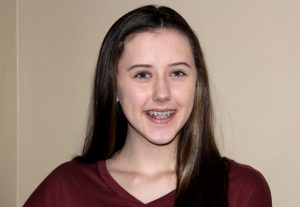 Among the students who will enjoy seven days and two cities' worth of learning, friendship and fun are a budding cake maker and a budding comedian. They are Kailee Monaghan and Jesus Chacin, high school students who have never met and have widely differing hobbies, but who share some of the same goals.
" I feel it is important to learn the skills of a diplomat to help ensure the wellbeing of others and myself," said Kailee, 15, a student at Canon-MacMillan High School. She enjoys baking and outdoor activities. She is looking forward to Ambassador Camp as an opportunity to learn the skills of everyday diplomacy.
"To me diplomacy is mainly to work with others and solve problems in a safe and calm way," she said.
During four days at the Heinz History Center in Pittsburgh and three days in Washington, D.C., the campers will meet and interact with career diplomats, business leaders and other professionals who have devoted their lives to reaching across barriers to find common ground with others.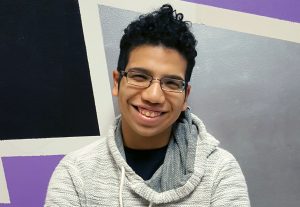 "I think these things are very important because people can then learn to communicate more productively with their boss, co-workers, friends and family," said Jesus, 16, a student at Avonworth High School.
In his free time, he enjoys kung fu and travel. Jesus believes the skills of everyday diplomacy are also helpful in solving problems, and will help him in his career plans, which include becoming a psychologist, or perhaps a comedian. (There must be some common ground there.)
Kailee is keeping an open mind about her own career options, but she's interested in sports medicine and oral surgery.
Both students will likely find that the Ambassador Camp provides tools that will help them, no matter what path their lives take.
"Simply learning kindness, courtesy and diplomacy can make a huge difference in someone's day, no matter how hard the situation may be," said Kailee.
***
To learn more about I Want to be an Ambassador! camp or any of our other exciting, fun and unique Summer Camps for Teens, email us at luminari@luminari.org or call us at (412) 877 -1888.
P.S. If you liked this post, you might enjoy our newsletter. Receive each new post delivered right to your inbox, plus some can't-miss news and program updates from Luminari. Sign up here.