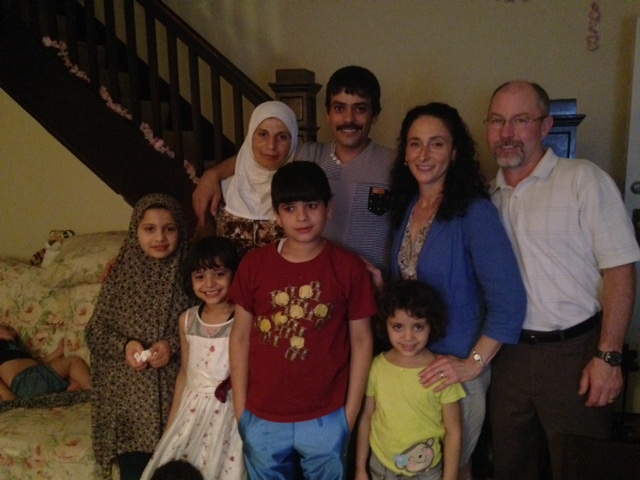 Our Game Changer this time is Clea Angell, a Ben Avon resident who is reaching across cultural lines to make a friendly connection with a Syrian family who came to Pittsburgh as refugees. She met the Alali family through a non-profit organization called Hello Neighbor, which improves the lives of refugees and immigrants by matching them with dedicated neighbors to guide and support them in their new lives. Hello Neighbor is a pilot program started in and unique to Pittsburgh.
Clea Angell is a Chicago native who came to Pittsburgh to attend Carnegie Mellon University. She teaches psychology at Robert Morris University and Community College of Allegheny County, where she is also a student adviser. Clea and her husband Tom are the parents of two adult children.
How did you come to be involved with Hello Neighbor?
I heard something on the radio about it and it sounded really interesting. We had been following the refugee crisis from a distance and felt powerless to do anything useful to help. I went online right away to find out about Hello Neighbor and signed up. I heard later that they had such an overwhelming response that they had to cut off applications within days.
Tell me about your "Neighbor" family.
The Alali family is from Syria, but had been living in Jordan for a few years. When we met, they had six children ranging in age from 2 to 13, and were expecting another. They are Muslim and the first time we met them, Ramadan had just started, which was something we had to adjust for. They live in Carrick, having been in Pittsburgh for about a year. About six weeks ago, baby Abdulhamid was born at Magee Women's Hospital, and we got to hold him the very day he was born!
How have you and your new friends negotiated the language barrier?
With gestures, facial expressions, pictures, and emojis! The children know more English than the parents, but it's precious little. Sometimes we use the Google Translate app, which has its issues, too. We know how to say "thank you" and "you're welcome" in Arabic, but that's about it. It's surprising how much you can convey when you spend time together, though. And it's not always necessary to talk; sharing silence can be lovely.
Please tell us about an especially memorable moment or experience you've had with your "Neighbor" family.
One thing that happens every time we arrive at their home is all of the children come barreling out of the house and charging up to our cars to greet us. They are so eager that we sometimes don't get to fully park before they open the car doors and reach for us. The kids are very affectionate and can't wait to get their hugs. We love it, too.
Immigration is a contentious issue that continues to dominate the public discourse. In what way, if any, has the Hello Neighbor effort helped to broaden understanding of the challenges of immigrant families.
I'm not sure of the impact in general, but I can tell you that when I tell friends and co-workers about our experiences, everyone is intrigued and wants to know more. When we're out in public together, I sometimes notice people watching us. No one has been unfriendly, which I used to be concerned about. Maybe they see how close we are with the family and realize that these people who dress and speak differently are really not that different. I hope it has opened some eyes.
What kinds of activities do you and your Neighbor family enjoy doing together?
We see them every weekend and most times we go to a playground near their house. Often our grown daughter joins us (she gets the affection from them, too) and sometimes her boyfriend or other friends come along. We have taken the kids to a carnival, to a swimming pool, out for pizza, and to the zoo, as well as having dinner at their house and ours. Usually it's the kids and their mother, since their "Baba" (father) works long hours, six days a week. Sometimes it's just us and the kids; we are proud that Mama is comfortable with that arrangement.
The benefits of a Hello Neighbor relationship go in both directions. In what way has the experience improved your life?
We've probably been ready for grandchildren for years, but our own kids aren't yet, so we joke that we had to go out and find some grandchildren for ourselves. Each one of them is a gift, each is unique, and we treasure our relationship with each child. They are extremely energetic, so our activity level on weekends has grown tremendously! A fair amount of time is spent counting heads to keep track of all six. We come home exhausted, relating parts of the visit that the other person hadn't seen, chuckling at their antics. They have enriched our lives and we plan to be there for them as they grow.
Do you think Pittsburgh is a welcoming place for immigrants?
I think so. At the playground there are often other families there and the kids all play together. We always have Popsicles for them at the park and sometimes kids we don't know will ask for one. (We always bring plenty.) One of the first things I remember thinking when we were getting acquainted with our Syrian friends was how cool it is that we might be able to help these people to love America. I think Pittsburgh is a great place to start.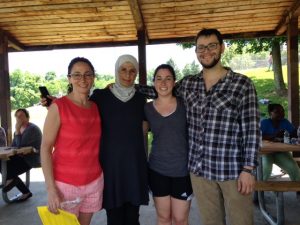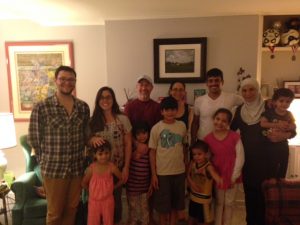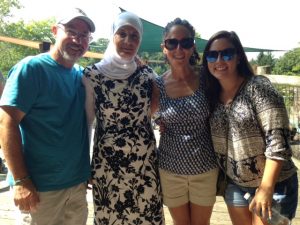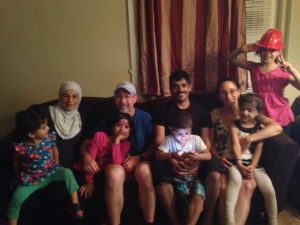 ***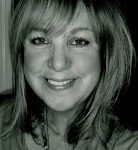 Luminari Coordinator, Beth Dolinar brings her talents and experience as a writer, Emmy-award producer, public speaker and deadline driven multi-tasker to our team. She writes a popular column for the Washington "Observer-Reporter." She is a contributing producer of documentary length programming for WQED-TV on a wide range of topics and currently teaches as an adjunct faculty member at Robert Morris University. Beth has a son and a daughter. She is an avid yoga devotee, cyclist and reader. Beth says she types like lightning but reads slowly — because she likes a really good sentence.