by Beth Dolinar, Luminari Coordinator
It's not easy to find a pepa horn in India these days, and it's even harder to find a young person to play it.
The pepa is a hornpipe with roots in the Assam region of India. Although the pepa has been part of festivals for centuries, there are fewer being made and played now.
The reason is the decline of the buffalo, whose horns are used to make the bell of the instrument. As pastoral lands in Assam have been shrinking, the buffalo population has dwindled. In recent years, pepa horns have brought high prices.
Pepas have long been a fixture in most Assam households, usually played by men of the family. The instrument is made by soaking the buffalo horn in water (or in buffalo dung) to soften it; it's then hollowed using broken glass.
The hollowed horn is attached to a neckpiece with several holes and a mouthpiece with a reed. The pepa is played with three fingers, two of which stay put while the middle finger moves.
The pepa is notoriously difficult to play, and harder to learn. And now, as modern progress would have it, it is harder to find. But they are still heard in homes and at festivals throughout Assam, their rich high tones heralding the coming of spring.
***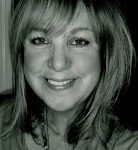 Luminari Coordinator, Beth Dolinar brings her talents and experience as a writer, Emmy-award producer, public speaker and deadline driven multi-tasker to our team. She writes a popular column for the Washington "Observer-Reporter." She is a contributing producer of documentary length programming for WQED-TV on a wide range of topics and currently teaches as an adjunct faculty member at Robert Morris University. Beth has a son and a daughter. She is an avid yoga devotee, cyclist and reader. Beth says she types like lightning but reads slowly — because she likes a really good sentence.